Fleet Admins can use the Safety Manager feature to assign a dashboard administrator to a Harsh Event. This helps organize who should take the appropriate next steps with a driver, such as proceeding with coaching or reviewing the event.
Creating a Safety Manager List
Those who have Full Admin or Tag Admin permissions will automatically show up in the Safety Manager drop down list. Users with Read-only permissions will not show up in the Safety Manager drop down list.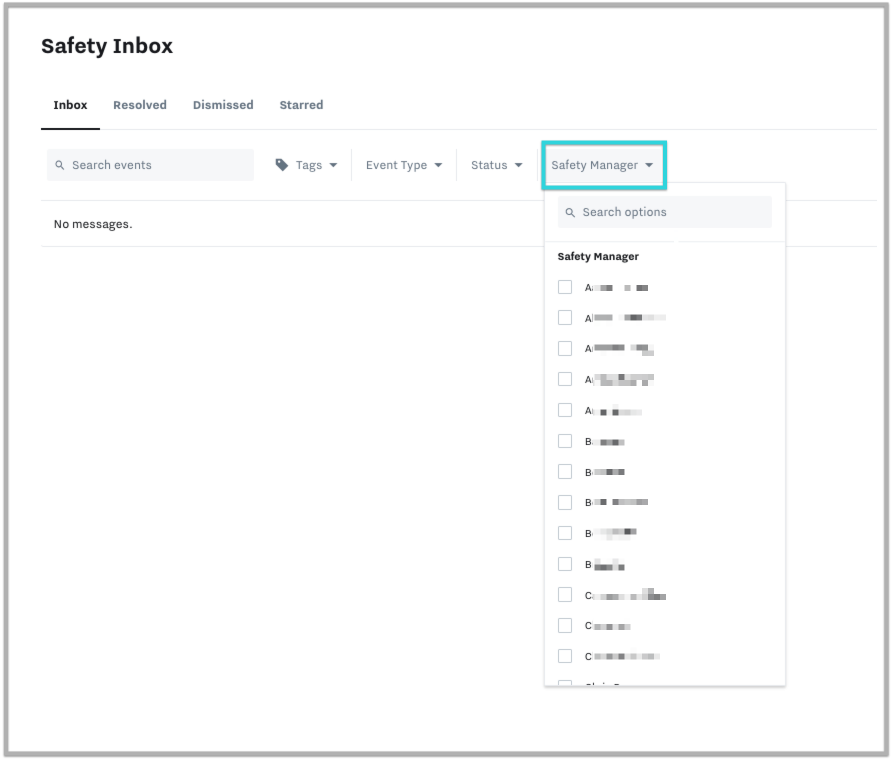 If you are setting up a custom role for Safety Managers, there are four required permissions to ensure the users appear in the Safety Manager drop down list.
Essentials > Reports/General

(1) View reports page, trip history, time on site, and equipment report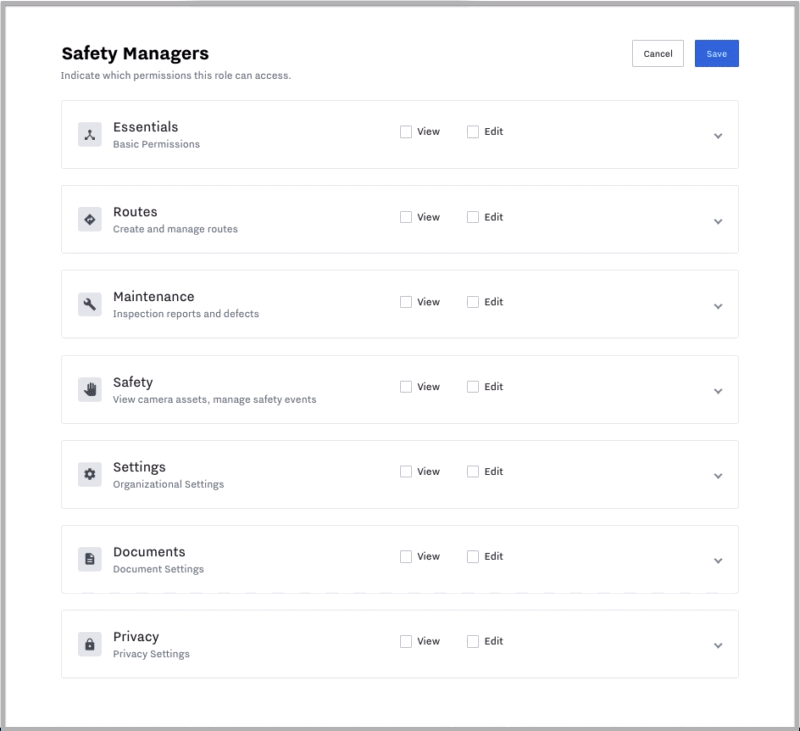 Safety > Inbox and Report

(2) View safety inbox, safety report, dash cam pages, visual review, and other applicable pages, and view videos of events surfaced in safety inbox

(3) Edit safety events (add labels on events, add safety managers, and add comments)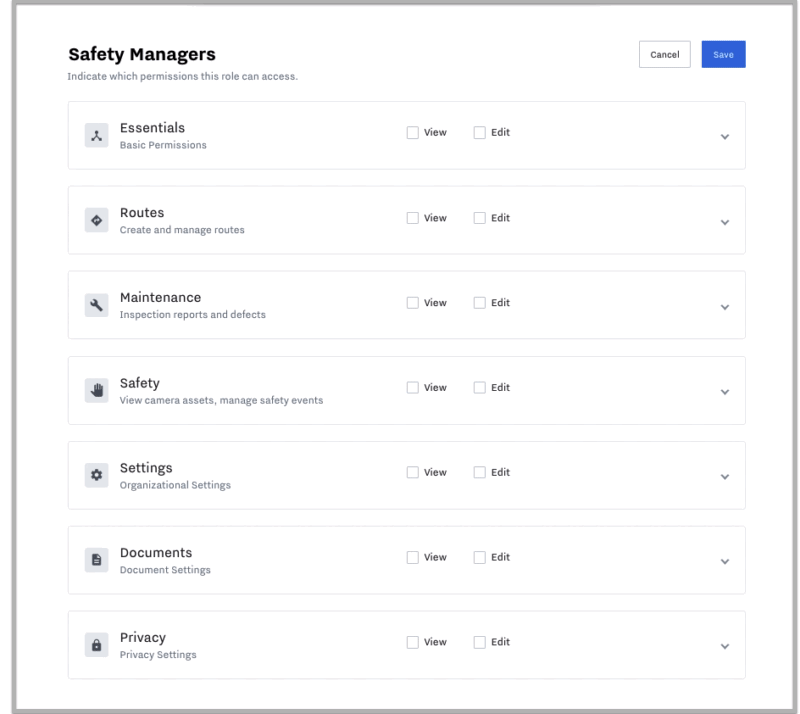 Settings > Additional Admin Settings

(4) View general settings, admins, tags, roles, sensors, gateways, HOS/DVIR, trailers & assets and activity log in settings
How to Assign a Safety Manager
Navigate to Overview > Reports > Safety Inbox
Click on a Harsh Event from the results
At the top right next to the date of the harsh event, you will see a Safety Manager field
Click on the drop-down menu to choose a safety manager from the dashboard admin list




The assigned Safety Manager will now be displayed next to each event in the Safety Inbox
You can filter or sort your Safety Inbox

based on

Safety Manager

assignments




Safety Manager Notifications for Harsh Events
When a user is assigned as a Safety Manager to a Harsh Event, an automatic email notification will be sent to them.
The email will contain the subject line Action needed: Review harsh event and the body of the email will say Hello, You've been assigned as Safety Manager for a harsh event. Please review this video [link].
Please note:
An email won't trigger if you assign yourself to a harsh event.
Safety Managers will receive one email per harsh event that they are assigned to
Full admins can turn these email notifications off for their organization using the toggle on the Settings > Cameras & Safety page