If a driver's log is showing the wrong vehicle assignment and has incorrect drive time as a result, follow this guide to remove the vehicle assignment with a single log edit.
1. Open the driver's log by navigating to the Compliance > Driver HoS > select the Driver whose logs you wish to edit.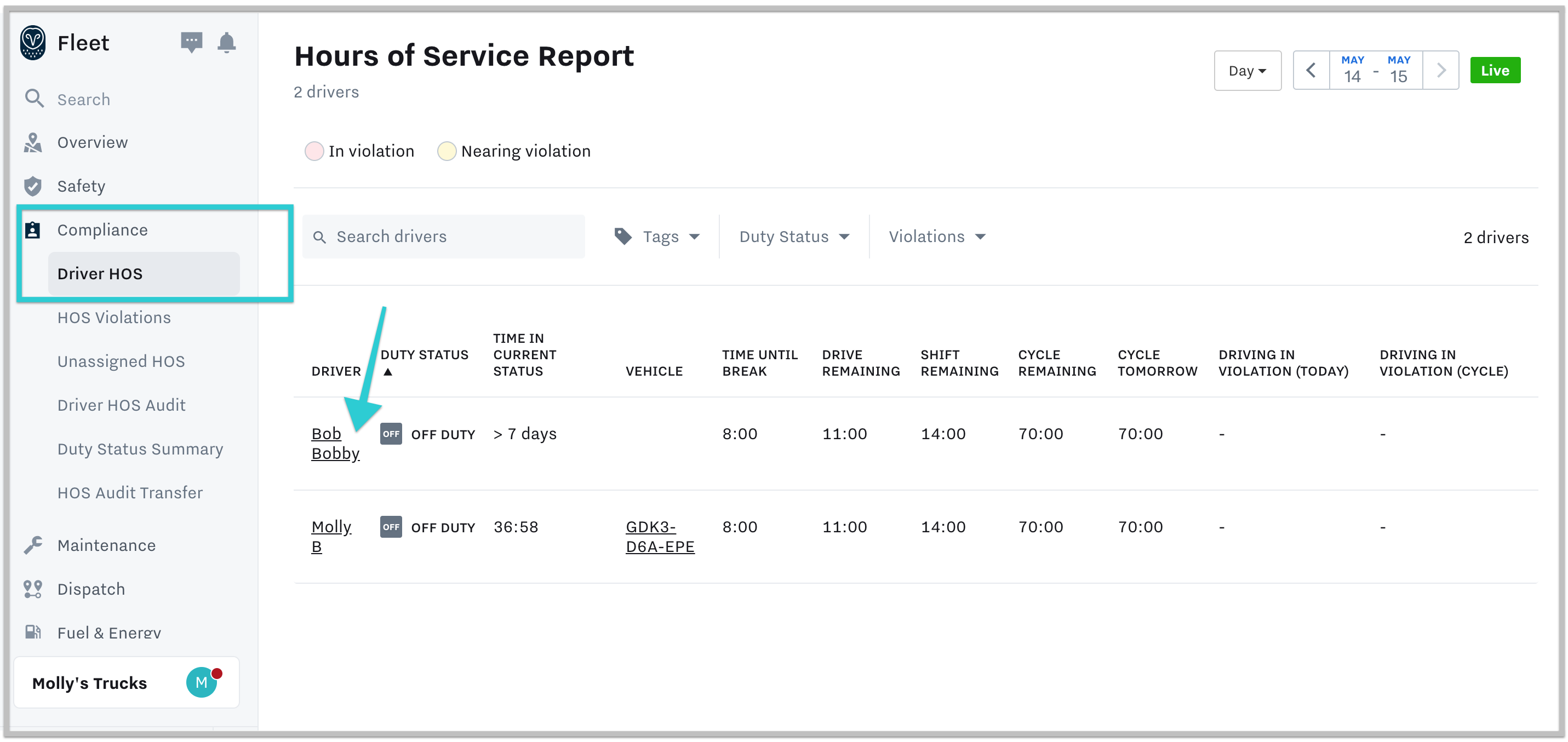 2. Select the Date from the Hours of Service Report for which you wish to edit > select Queue Edit on the top right of the log.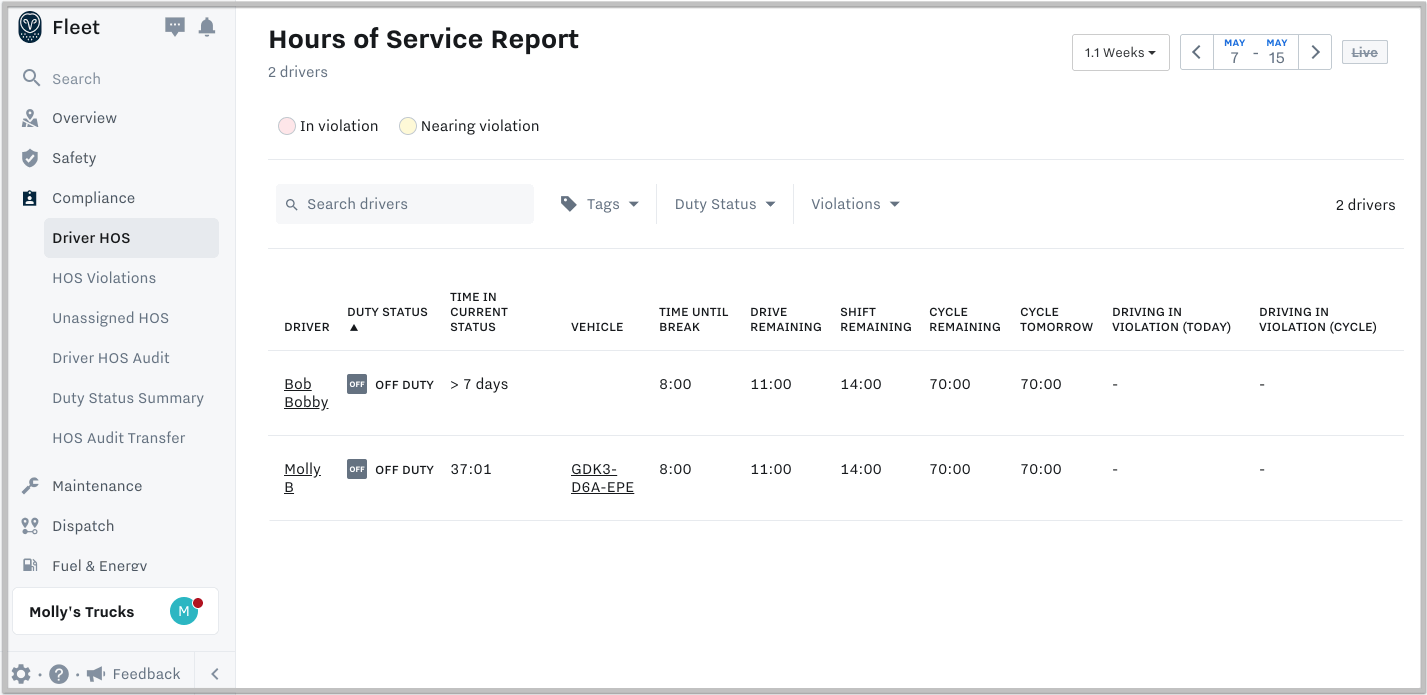 3. In the Queue an edit window, select 12:00:00 AM and 11:59:59 PM as the Start and End times.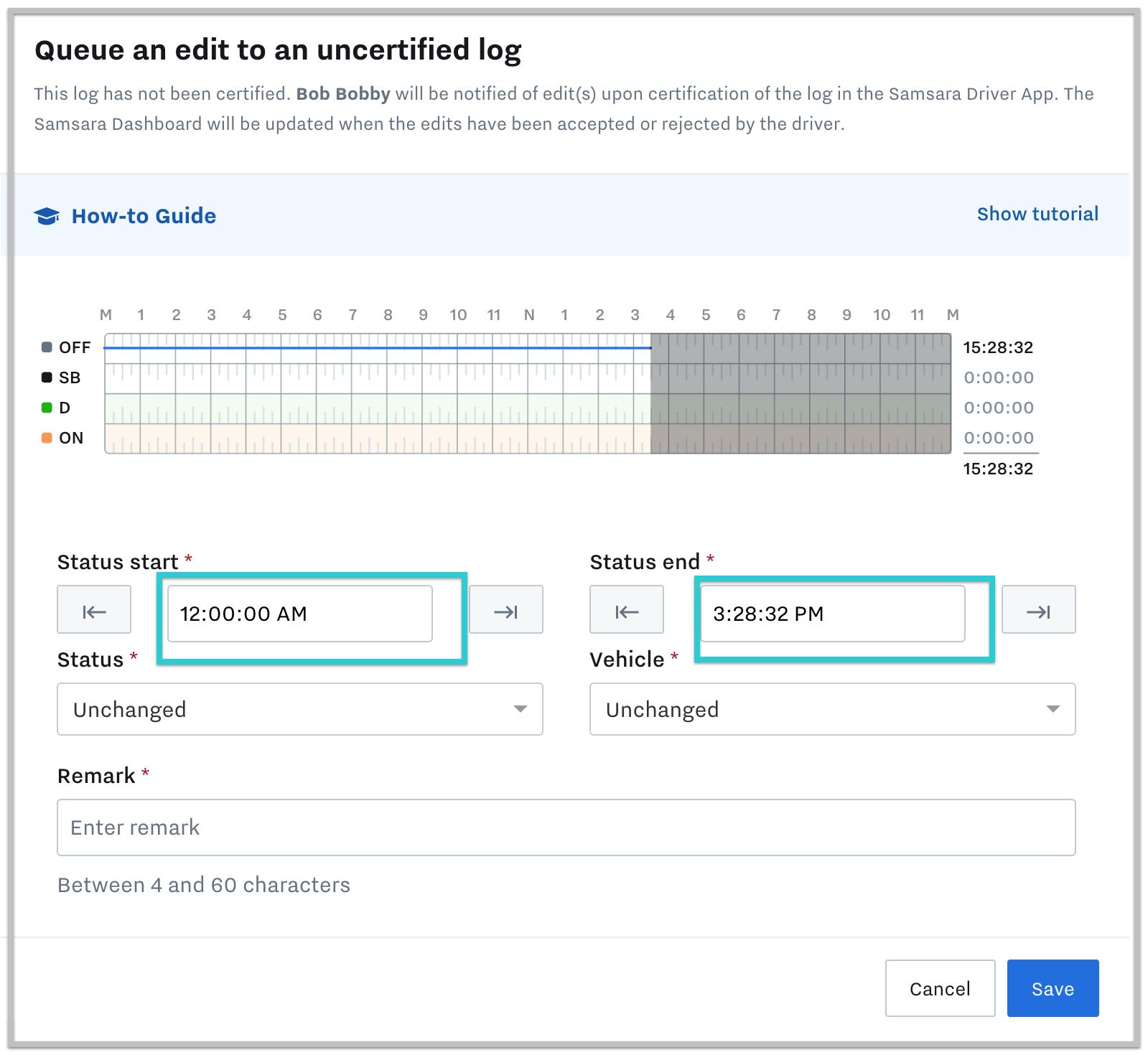 4. Change the Status to On Duty.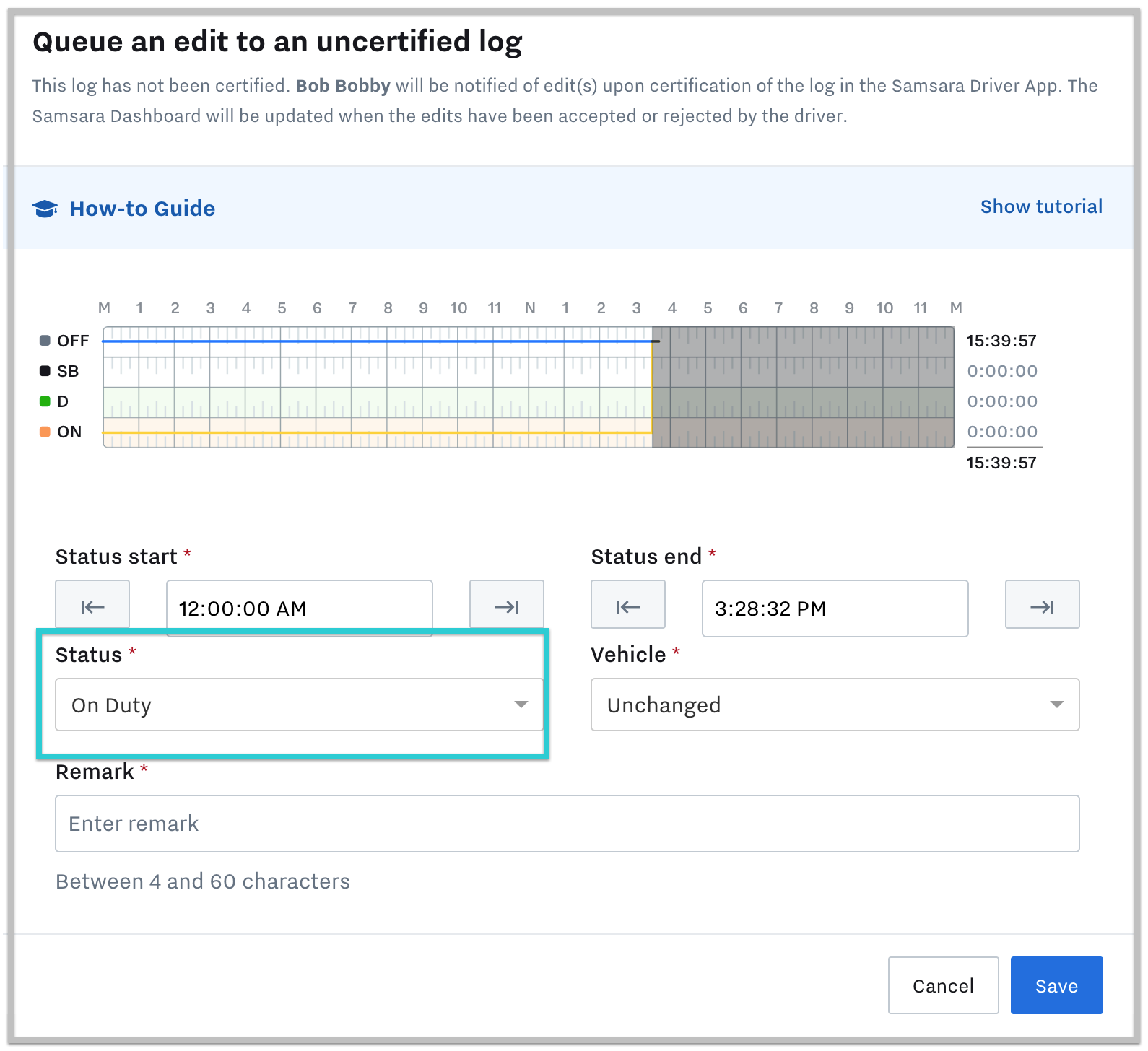 5. Change the Vehicle to None.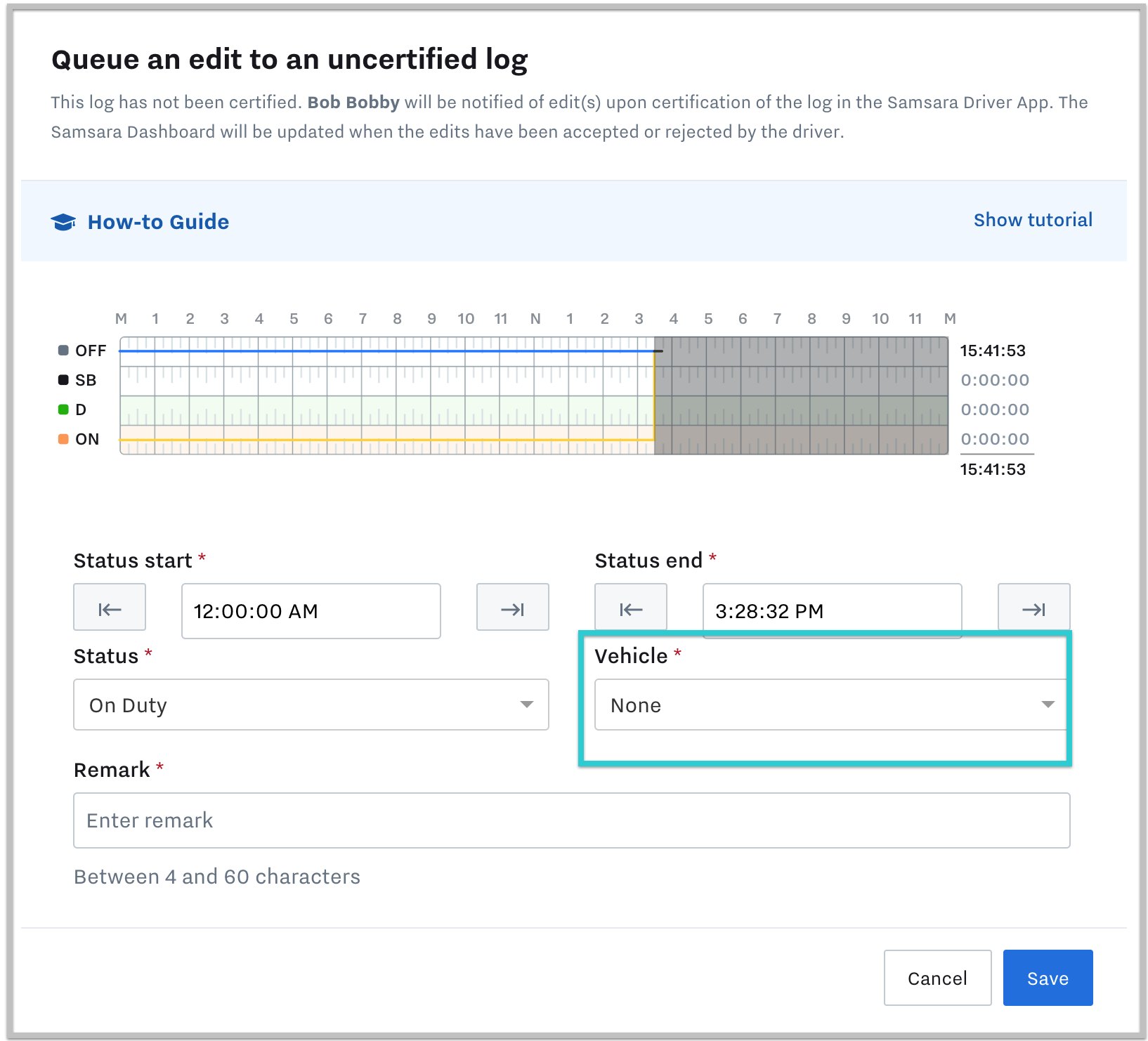 6. Save.
7. The driver will be prompted to review your edits in the Driver App once they certify their log for this day. For more about how the driver reviews carrier edits in the Driver App, view Step 3: Driver Reviews Corrections here.
8. After the driver accepts the edits, their log will show Off Duty with no vehicle for the entire day.
9. Please note: If the driver had a log that contained automatically recorded Drive time due to incorrect vehicle assignment, that segment should not be edited per FMCSA rules. The admins or driver should annotate the log to describe why the Drive time should not be on the driver's log.