The State Override ruleset feature can be useful in the case that your organization has operations where some drivers leave the state and some stay within. This feature allows you to set two different rulesets, which are automatically applied based on a gateway's GPS location.

To enable the State Override feature, you will need to Contact Support. After the support team has enabled for you, follow these steps:
1. Navigate to Settings > Compliance > State Override Driver Ruleset.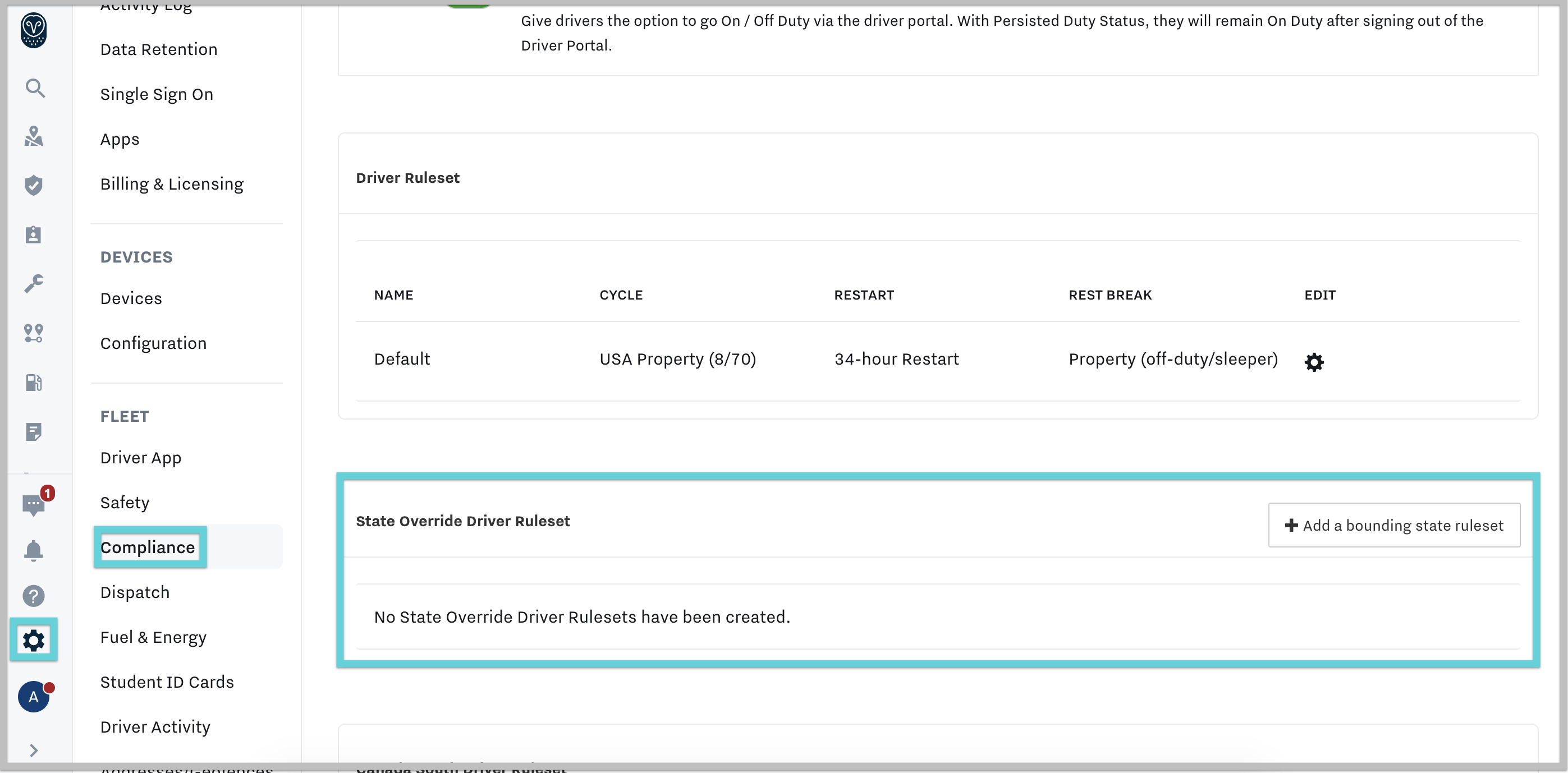 2. Select +Add a bounding state ruleset button at the top right, and a box titled Create a new ruleset will open up.
3. Fill out all fields to align with your desired state ruleset. Click the Save button when you finish.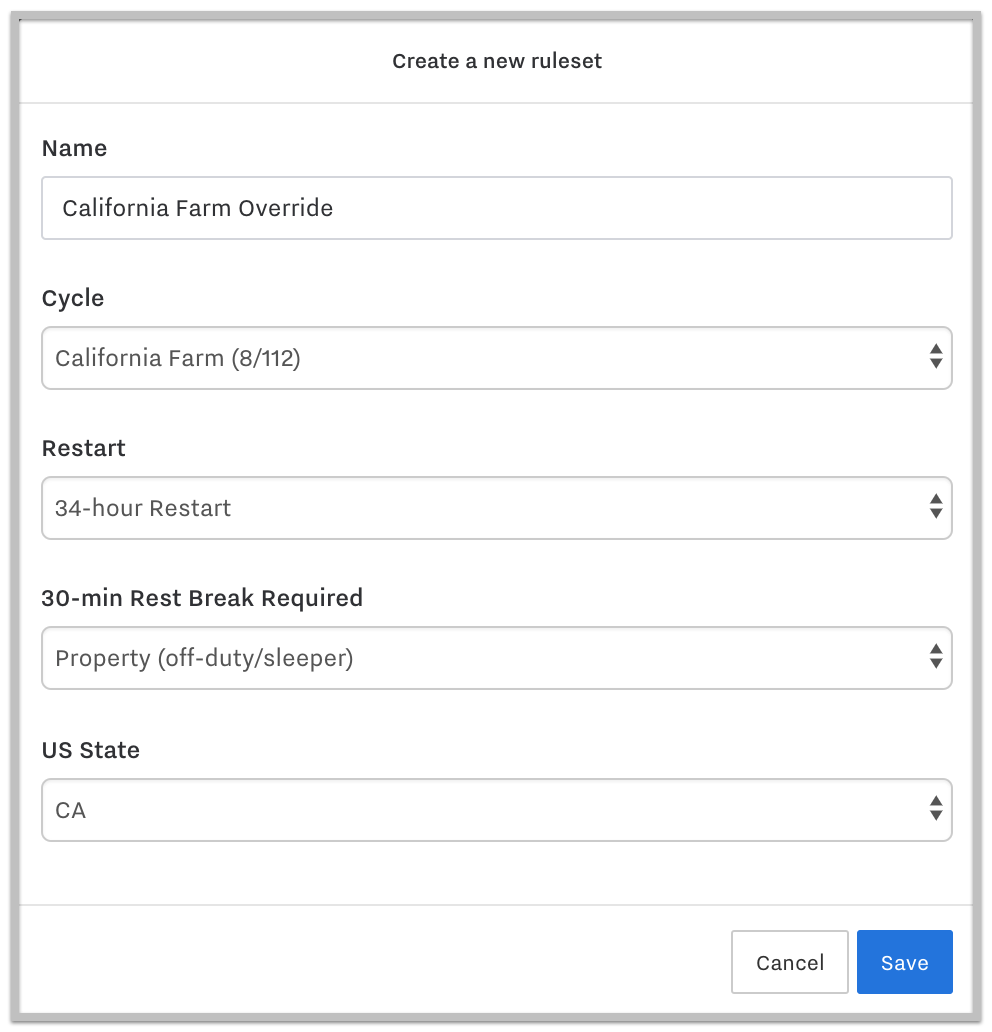 Please note: The state override does not apply immediately. The state override will not be initially applied until the end of the current HOS cycle.