If you would like to permit your drivers to make changes to their off-duty and on-duty statuses when they are away from the vehicle or Driver App, you can enable Kiosk Mode from the Samsara Dashboard. After you enable Kiosk Mode, drivers can remotely edit HOS logs, view their safety history, and access Driver App training resources. This will ensure more accurate logs and less time spent editing on-duty time at the beginning and end of their shift.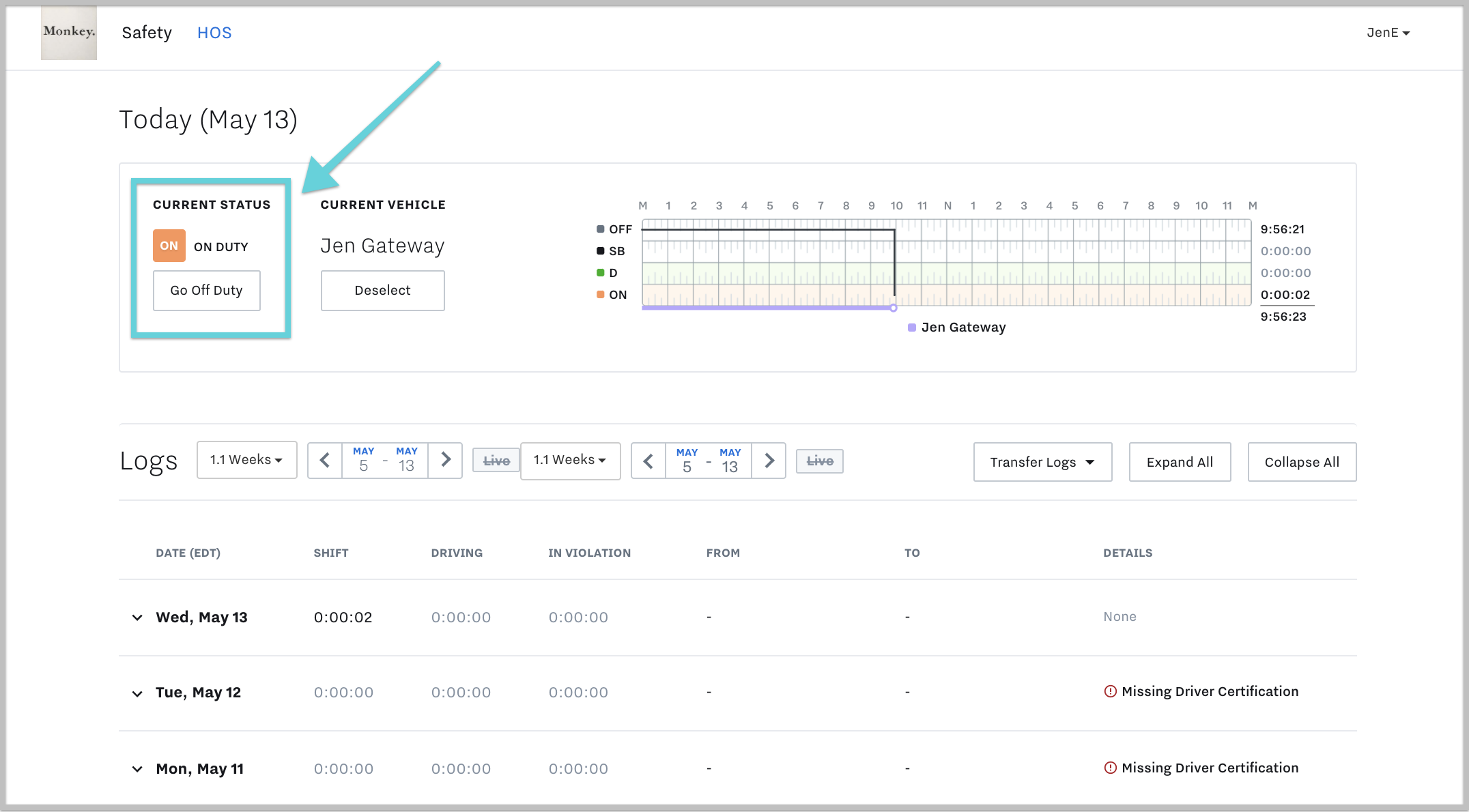 To Enable This Feature For Your Drivers
Go to Settings (Gear Icon), within Fleet settings, select Compliance and enable Persistent Duty Status and Kiosk Mode.

Driver Portal - Frequently Asked Questions (FAQ)
Where do I log in?

To access the driver portal go to cloud.samsara.com/driver. You will need a Fleet ID, Driver's Username and Password - these are the same credentials you use to log into the Samsara Driver App.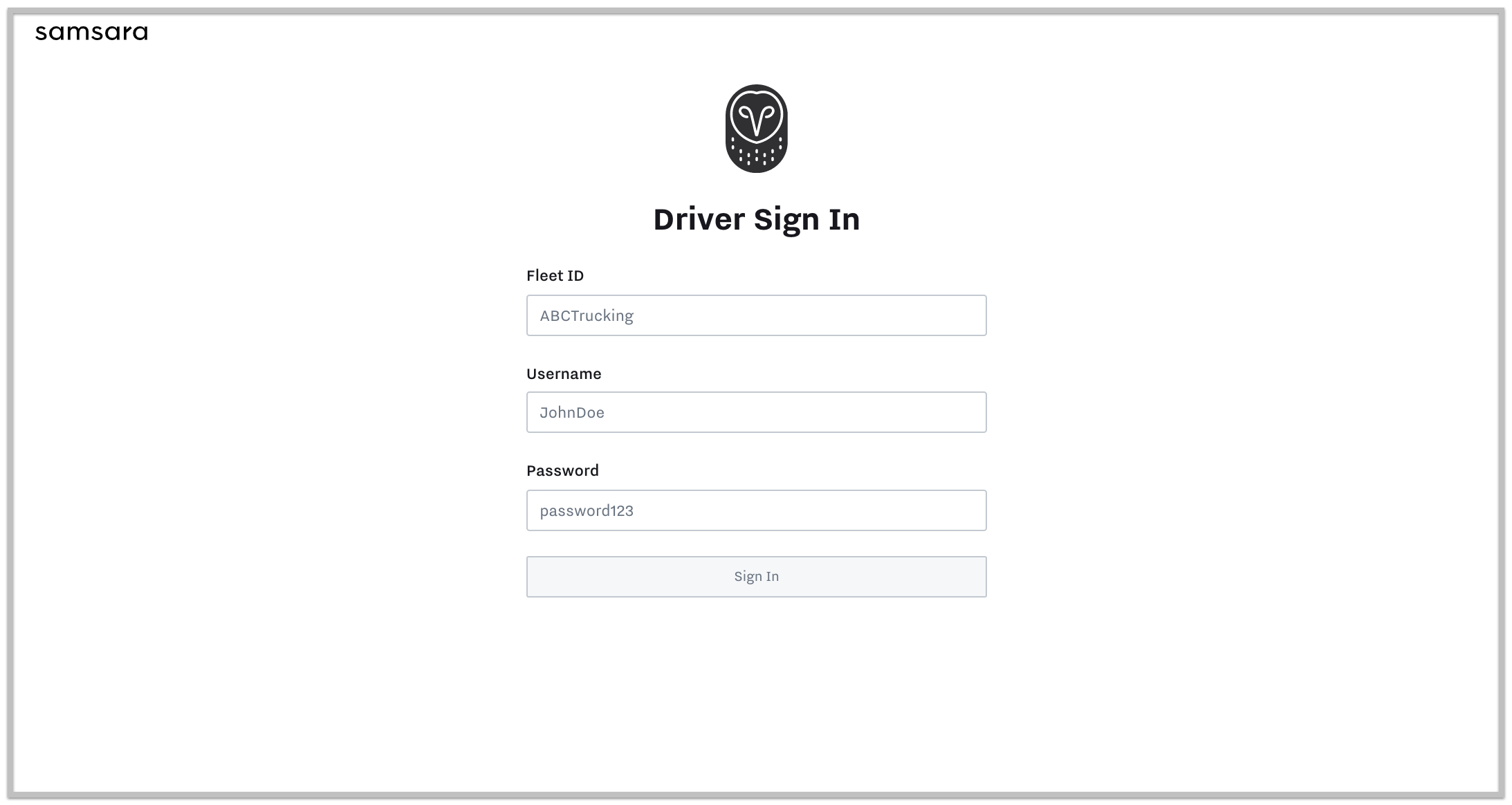 What can I find in the portal?

The driver portal has two tabs: Safety

and

HOS (Hours of Service)

.

The Safety Tab

shows your safety score, details about your total driving time, and harsh events.

The HOS Tab

shows your Hours of Service logs for the past eight days. In this portal, you can certify your logs, as well as update Trailer Name and/or Shipping ID.
What is a safety score?

The Safety Score is calculated using a mix of Total Harsh Events, Total Miles Driven, Total Time-Driven, and time Over Speed Limit. You can read more about the Driver Safety Score here.
How often does the dates update?

Samsara updates data in real-time.
Can I edit my logs in the portal?

Currently, you can only edit logs in the Samsara Driver App. We hope to add this option to the Driver Portal in the future.
Can I print my logs in the portal?

Yes, you can print your logs in the portal. Once signed in to the portal, go to the HOS Tab.

From the

HOS Tab

, confirm the driver and filter date. Select

Expand All

and then click the

3 dots (...).

When you click the

3

dots (...)

, you will have the option to

Download CSV

or

Print.
How do I download my HOS Logs?

Selecting the 3 dots (...) in the top right, you can export the data from the dashboard and download it as a CSV file. This data is safe to be kept for your personal records.
How do I select logs from last week or last month?

The default date selection is eight days. You can change the number of days that data is displayed by using the calendar selector in the top right.