Fleet Admins can send direct messages to drivers from their Samsara Dashboard using a mobile device, tablet, or desktop in the Messages section of the Samsara Dashboard.
Sending & Receiving Messages from the Dashboard
To access open an existing conversation, select an existing message channel to continue chatting to that recipient.
Message notifications will show up as a counter next to the Messages button. All current conversations should be available in this messages section and flagged in your conversations.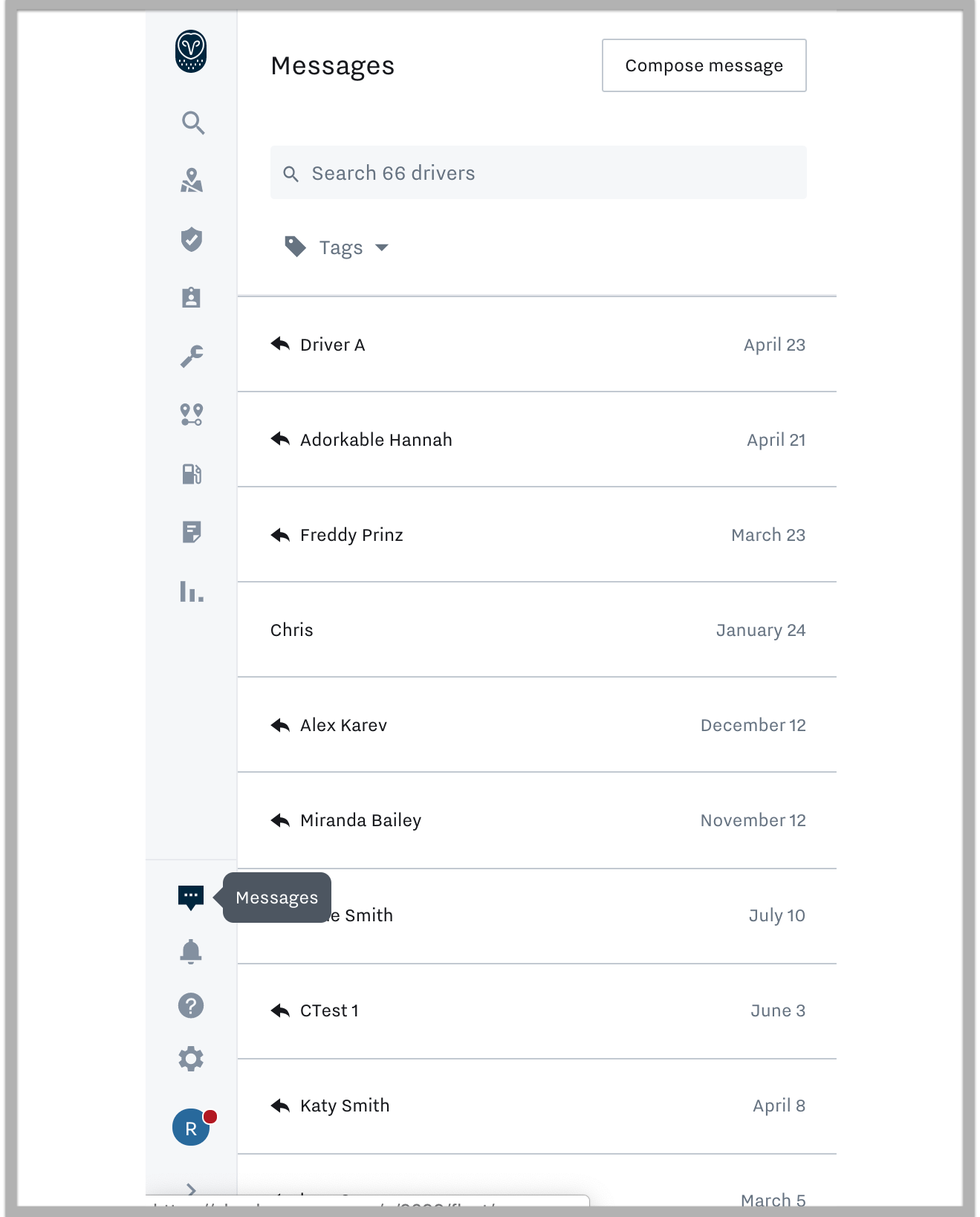 In order to compose a new message, select the Compose message button and select all drivers, a list of drivers, or tags as the audience for your message in the pop-up. Within your message, you can send text as well as URLs.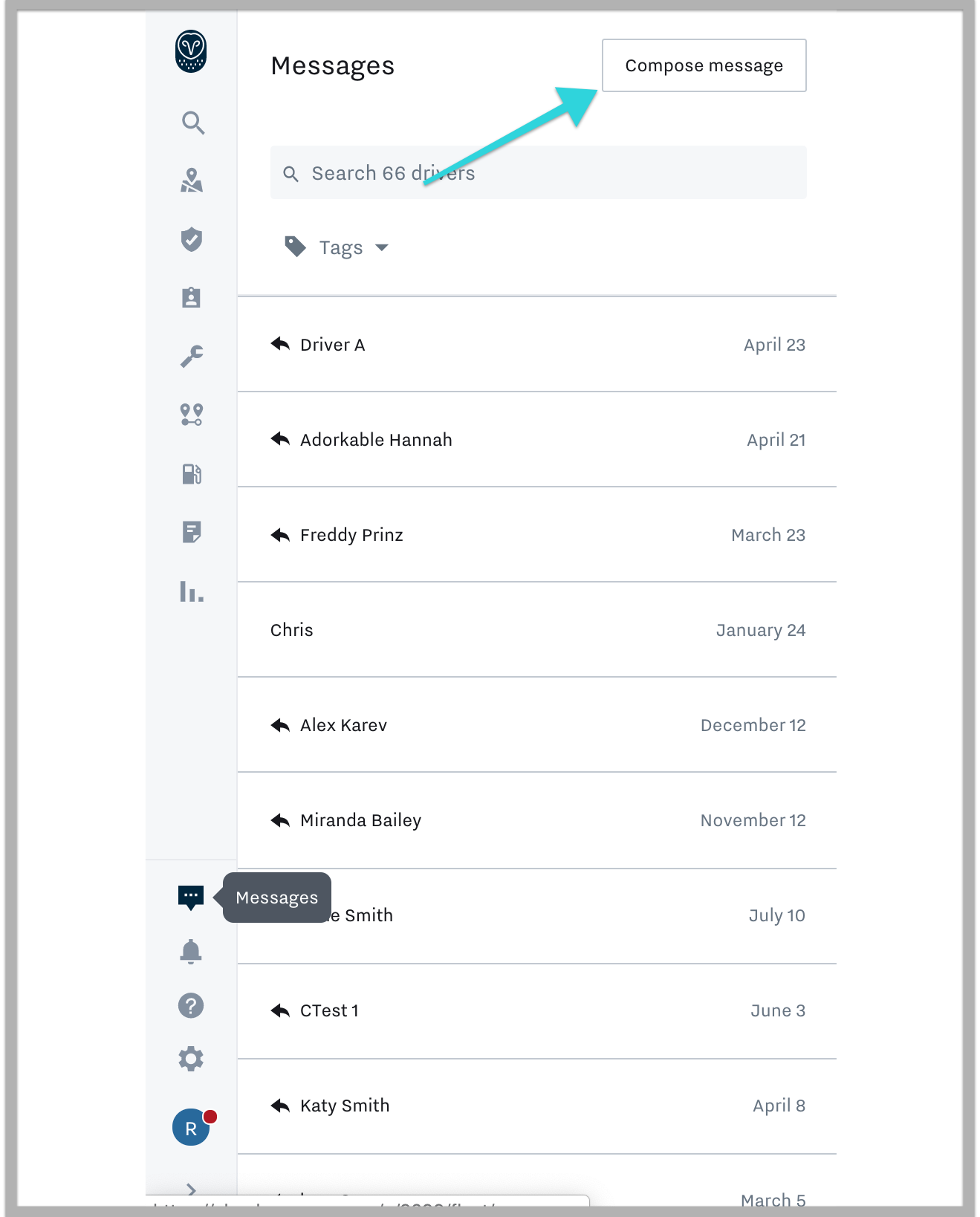 Sending & Receiving Messages on the Mobile App
On the Samsara Driver App, Admins can access current and previous messages in their Messages section (envelope in the top left). When a new message is received, the envelope will display a red indicator until the message is replied to.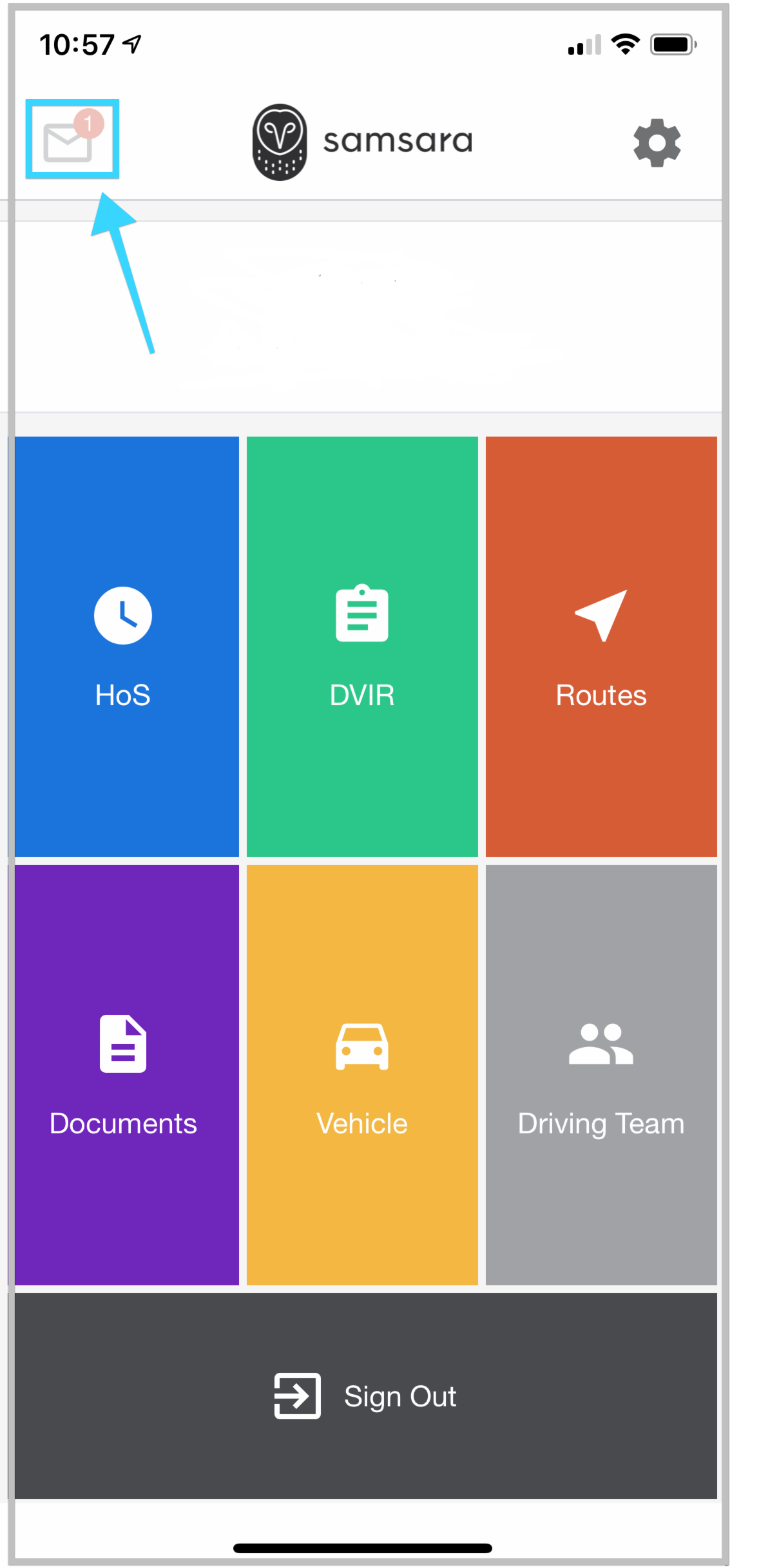 Please note, drivers are prevented from accessing their messages while in a Driving status and will receive a pop-up warning when attempting to access Messages while driving.