The Dormancy Report helps you better understand the use of your powered assets and trailers. This report makes it easier for you to accurately identify stale assets.
Assets are considered dormant when they do not move. The Dormant Duration is the amount of time since the assets last moved.
To locate the Dormancy Report, navigate to Reports > Dormancy.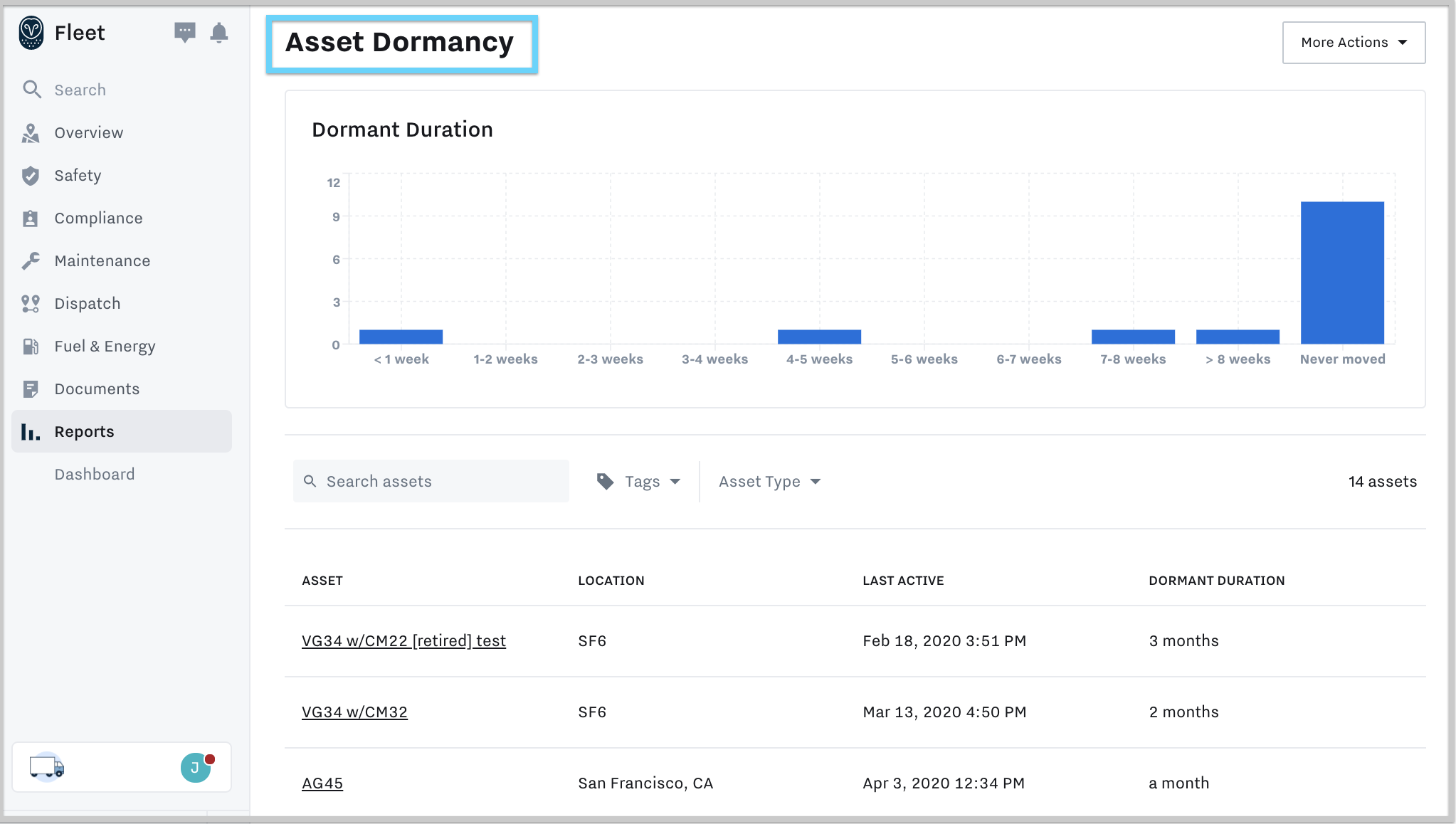 At the top of the Asset Dormancy Report, you can see a bar chart that displays the distribution of assets in one-week periods. You can hover over each bar to see the total number of assets that were dormant for the time period.
Below the chart, you can view information about dormant assets. You can also select a bar in the chart above the table to display only the assets that were dormant for the selected time period. To find a specific asset, you can use the Search, or filter by Tags or Asset Type.
The following table describes the fields for the specific asset.
| Field | Description |
| --- | --- |
| Asset | Descriptive name used to identify the asset. |
| Location | City or geofence location where the asset was last reported. |
| Last Active | Date and time the asset last communicated with the Asset Gateway. |
| Dormant Duration | Duration of time, in days, that the asset was dormant. |
You can also choose to schedule an emailed version of the report by selecting the option in the top right corner.