Note: The AG46 improves battery functionality from the AG45. All information regarding AG45 support, installation, and feature compatibility apply to AG46. Samsara will continue to provide support and updates to the AG45. The AG46 also offers better battery visibility with estimated battery level percentage displayed on the dashboard. AG46 is currently available in the US, Canada, Mexico, the UK and EU.
The AG45/46 Unpowered Asset Tracker uses GPS to record and report its location when it checks in. When it fails to obtain a GPS signal, the AG45/46 can acquire an approximate location based on the cell tower that it connects to when it checks in.
In the Fleet view, the Check-In History will report Approximate location and the accuracy of the location whenever the location is obtained from cellular signal instead of GPS. In addition, hovering over the location marker on the map will display Approximate location due to weak GPS signal and the accuracy of the location.
In the example below, the location was obtained from cellular signal and is within 2 miles of the cellular tower that is connected to when it checked in.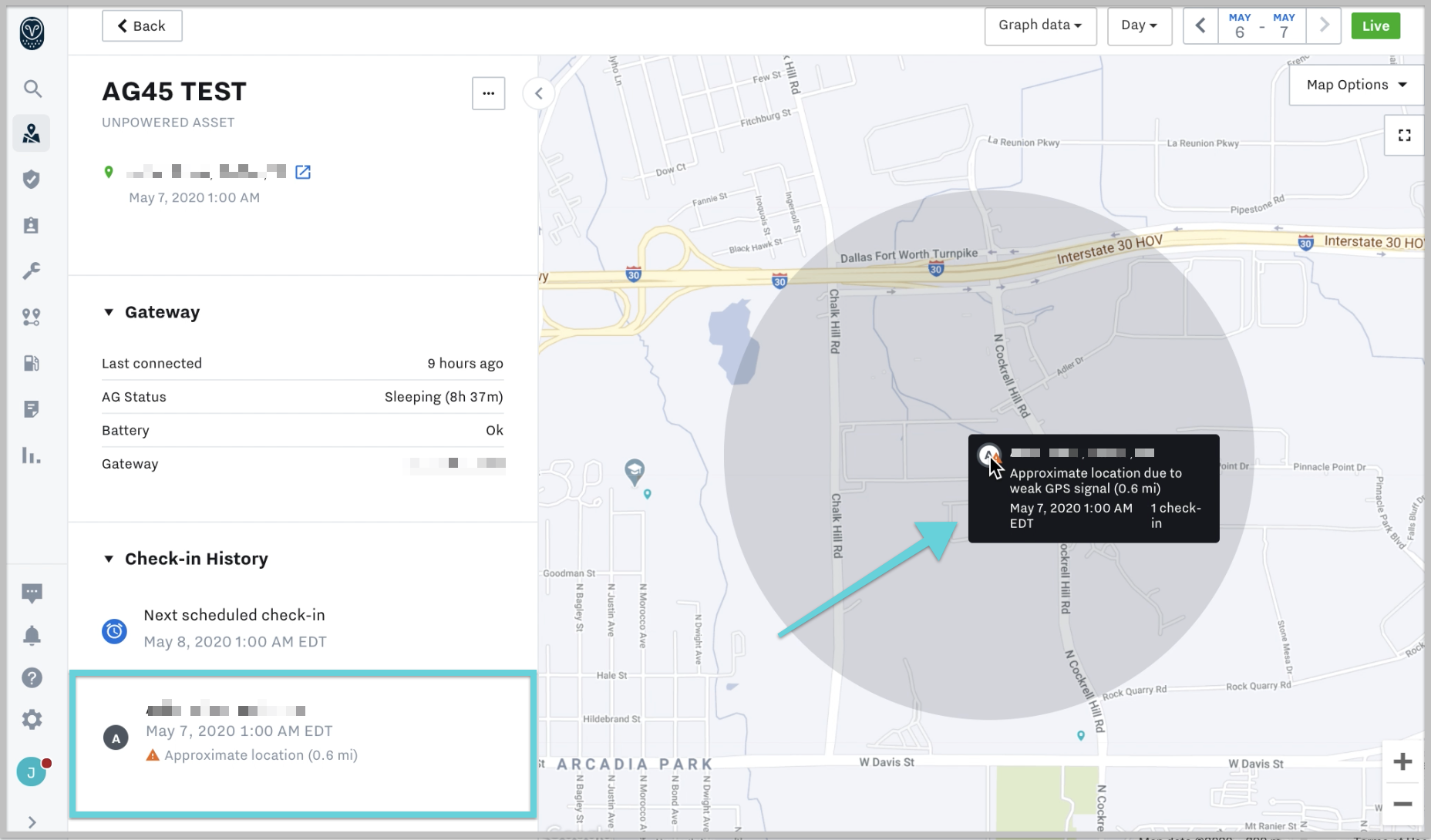 Depending on the location, the error range for the reported location can vary from a 0.1-mile radius to a 1.5-mile radius.
There are many things that can degrade the GPS positioning accuracy.
Possible causes include:
Satellite signal blockage due to buildings, bridges, trees, etc.
Indoor or underground use
Signals reflected off buildings or walls ('multipath")
Radio interference or jamming
Major solar storms
Satellite maintenance/maneuvers creating temporary gaps in coverage