1. Select Settings. This is where you can set up the basics of your Samsara Dashboard.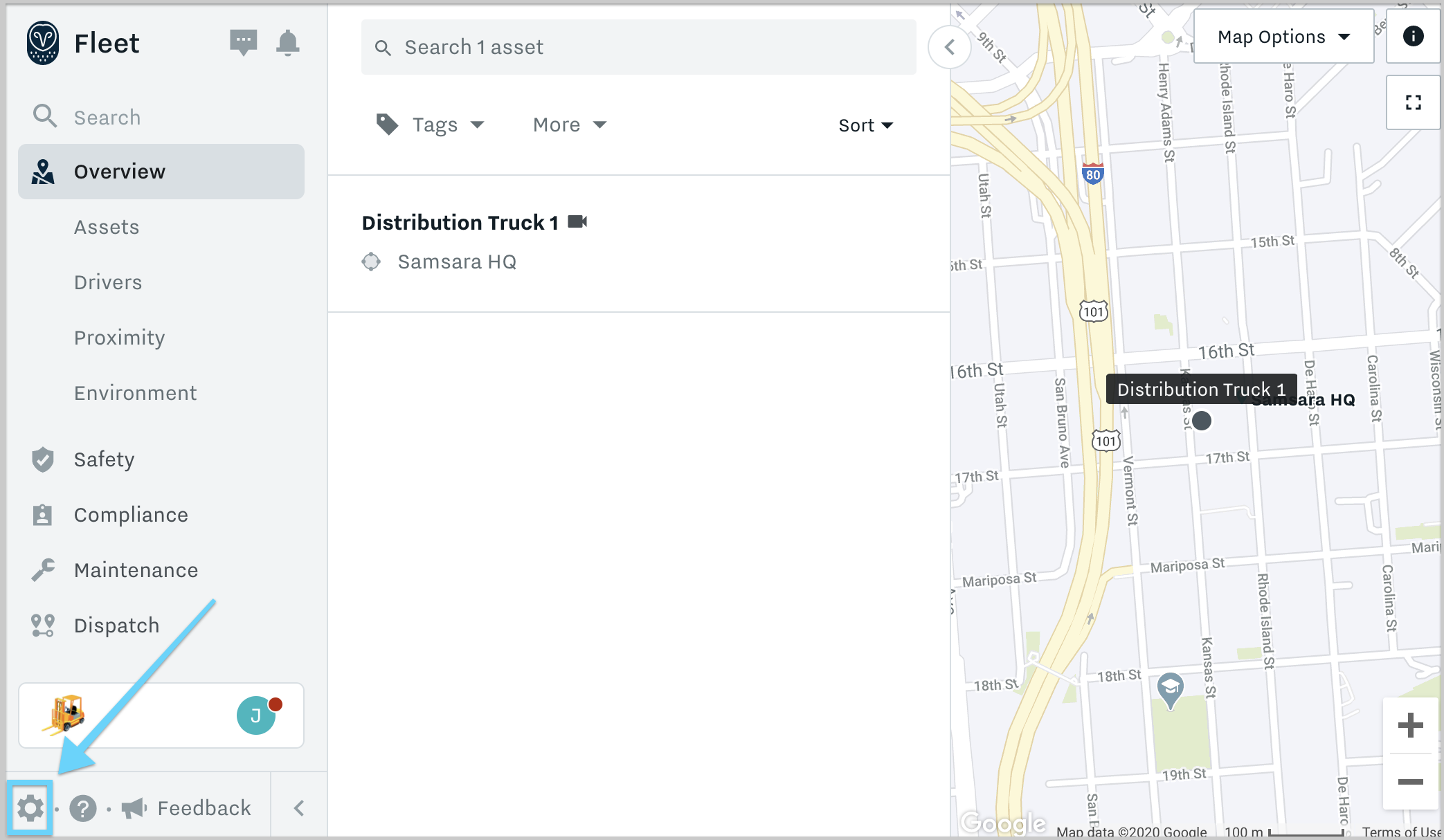 2. Navigate to the first section titled General.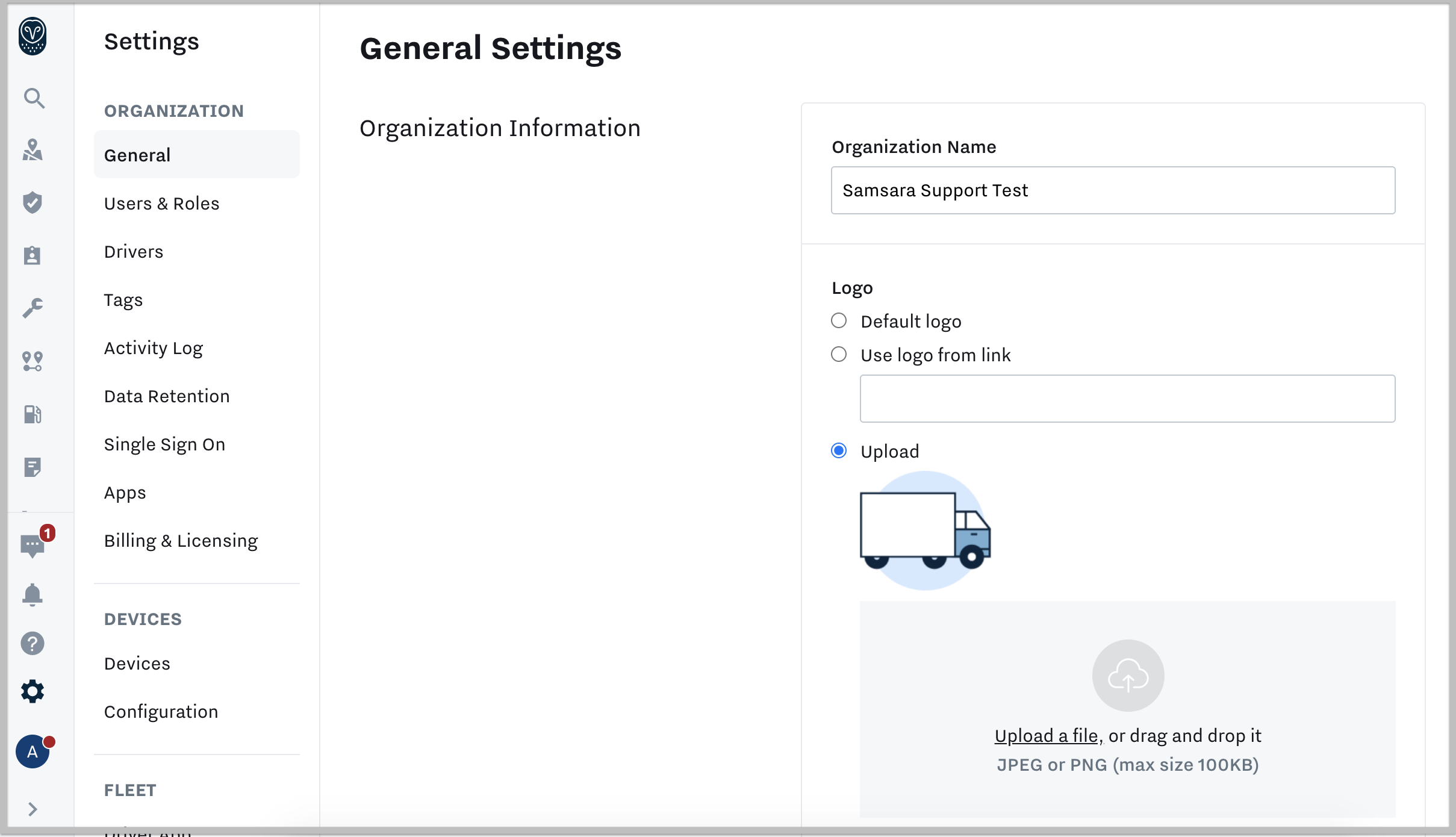 Under the General settings, you can update your organization name, add or change your logo, change your locale and time zone, and configure the WiFi Hotspot.
3. Under the Driver App Settings you will enter your Fleet ID. The Fleet ID will be required from your drivers to enter every time they log into the app.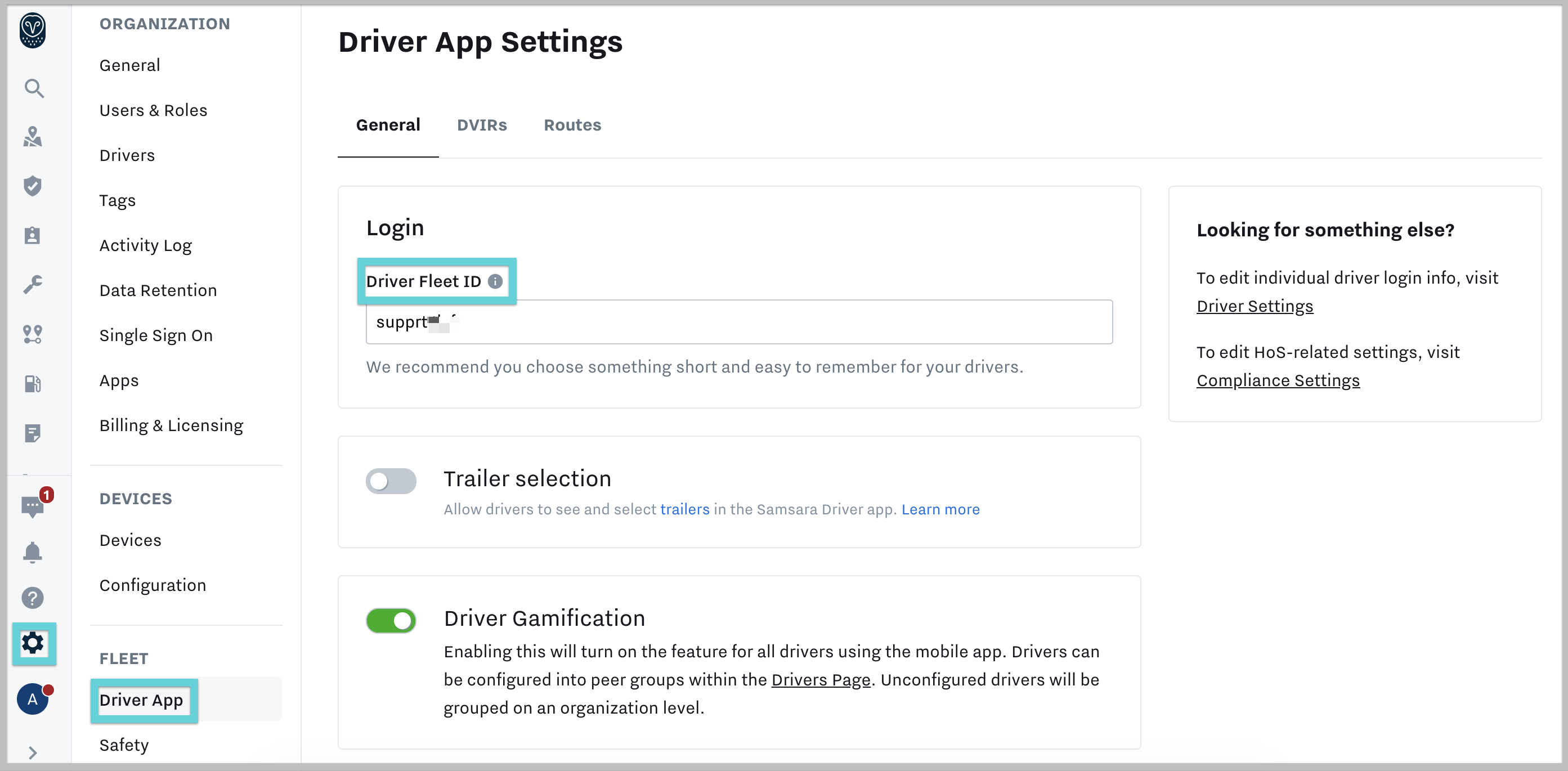 For more information on configuring your Settings, take a look at this article.