1. Select Settings. This is where you can set up the basics of your Samsara Dashboard.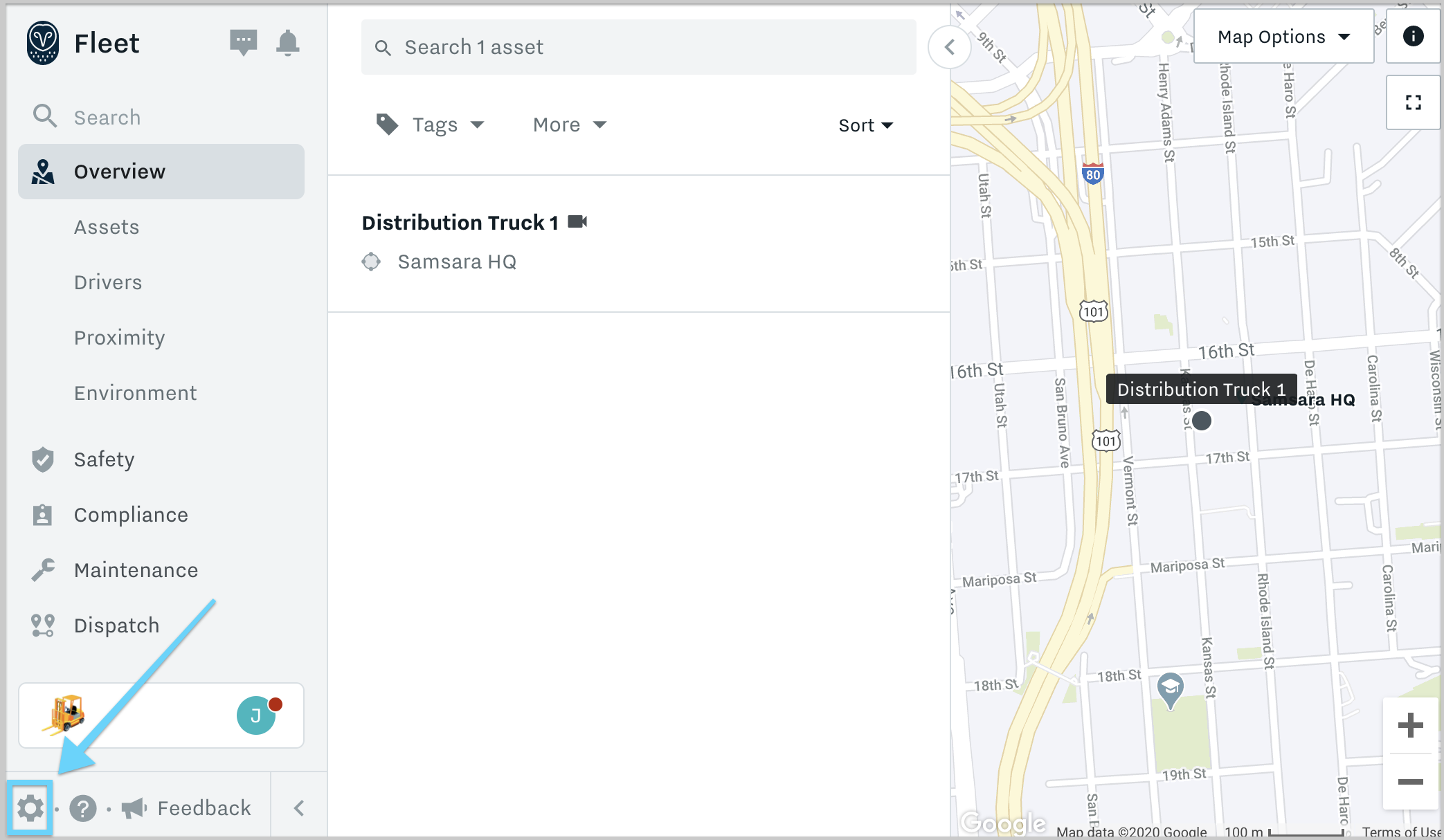 2. Navigate to the first section titled General.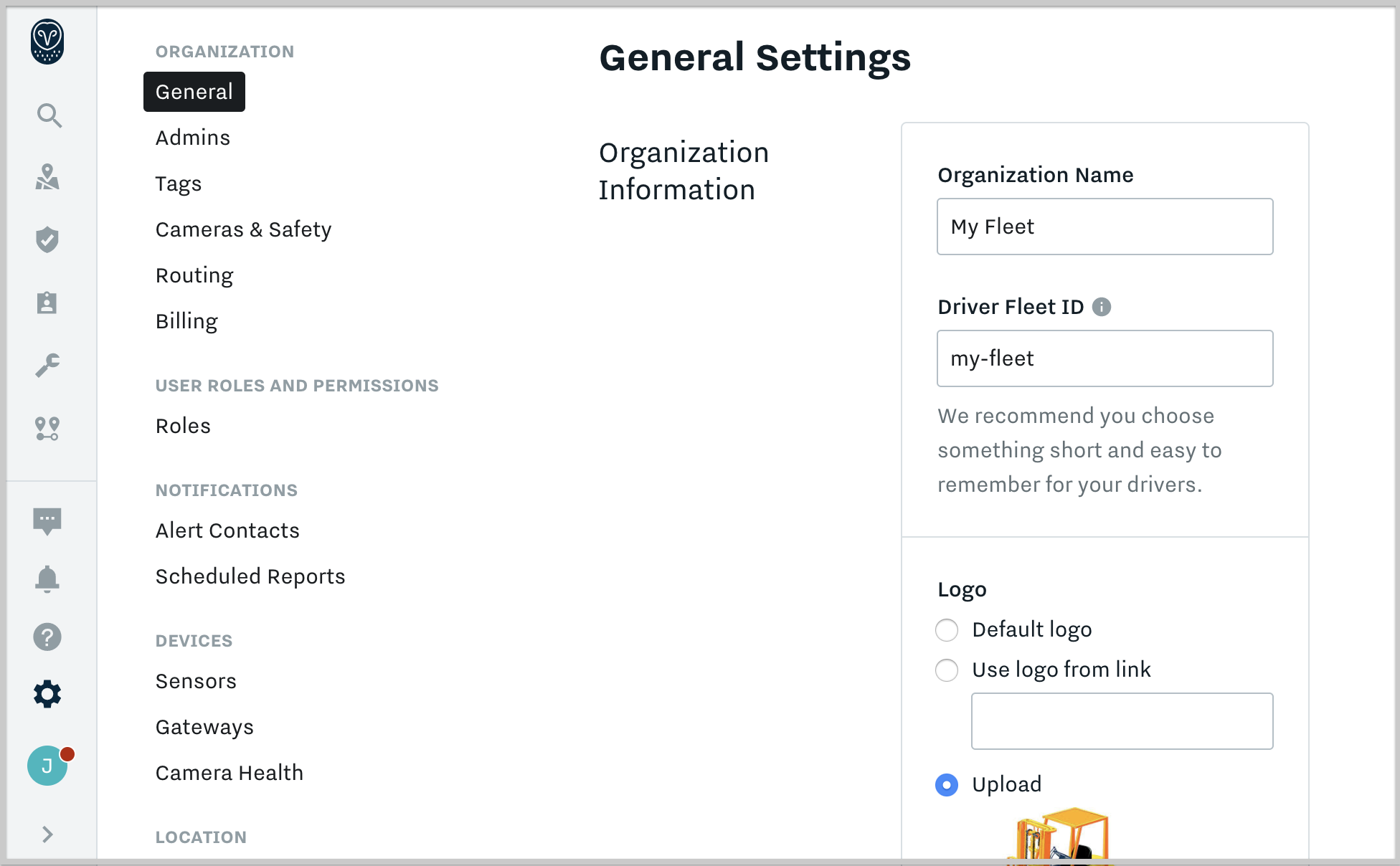 3. Starting under Organizational Settings you will enter the name of your organization and your Fleet ID. The Fleet ID will be required from your drivers to enter every time they log into the app.
From the If you would like to allow drivers to use the Wifi Hotspot from the gateway, you may enable it here.
You can choose any name or password for the wifi that you would like, and you can change this at any point.