Viewing historic engine diagnostic data on the Samsara platform enables you as a fleet manager to:
Investigate the health of your assets
Explore instances of downtime/uptime
Decipher what led (or could lead) to an asset breaking down
Leverage data to better plan maintenance, parts purchasing, or new asset procurement
You can download an asset's historic engine data via a CSV report. Diagnostics availability will vary, depending on the gateway, cable, and asset make/model.
To export this data, Navigate to Reports > Assets > Historic Diagnostics.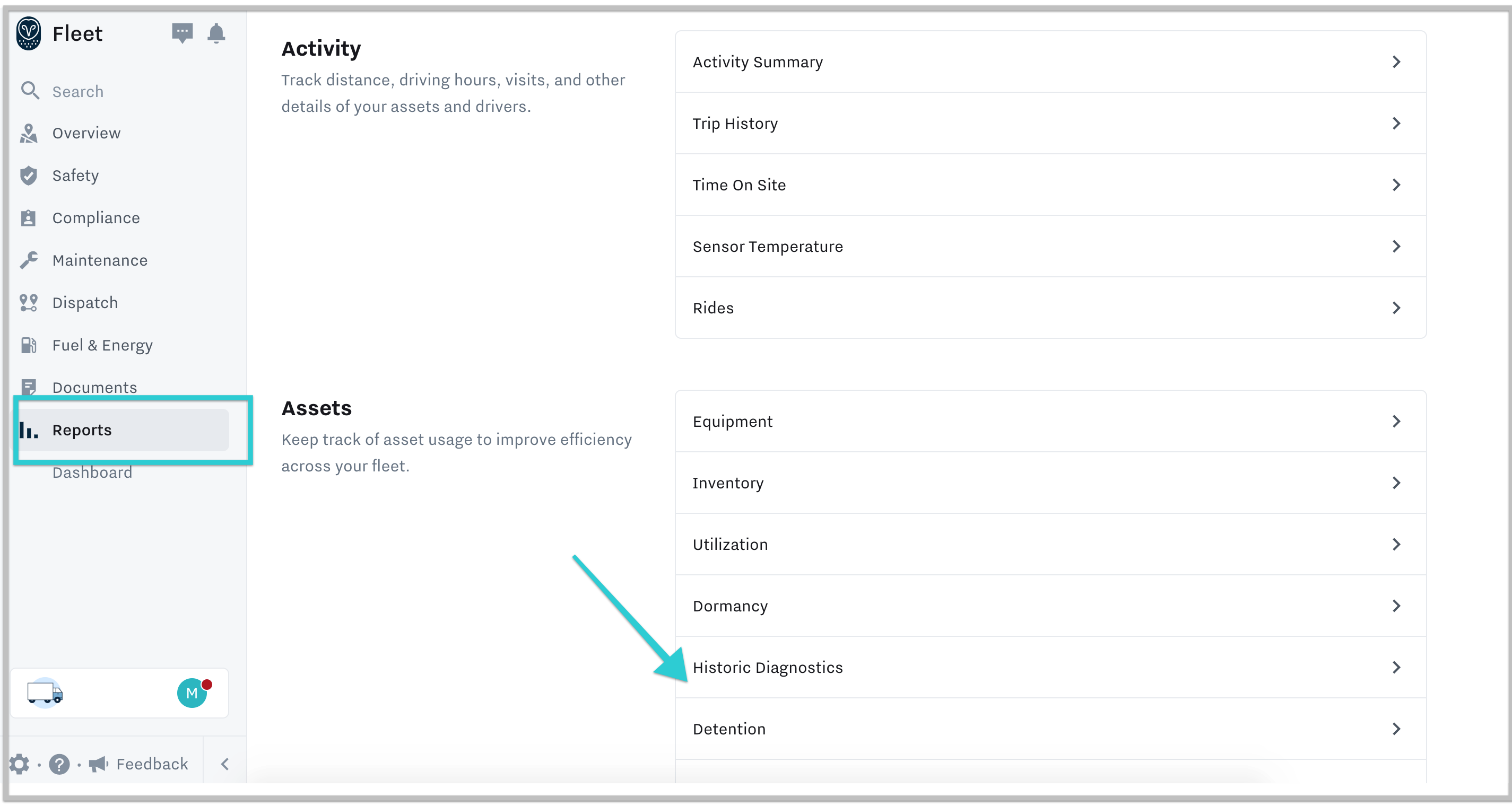 Within the Historic Diagnostics Report, you can define the appropriate fields to create custom reports. These fields include:
Tags

Specific assets

Diagnostics

Time

Range

Frequency of readings.
To ensure the report is pulled quickly, you should limit the number of selected assets and diagnostics to one or two items, and lessen the time range and frequency. You will see the number of rows being pulled for the report in the bottom left-hand corner of the table.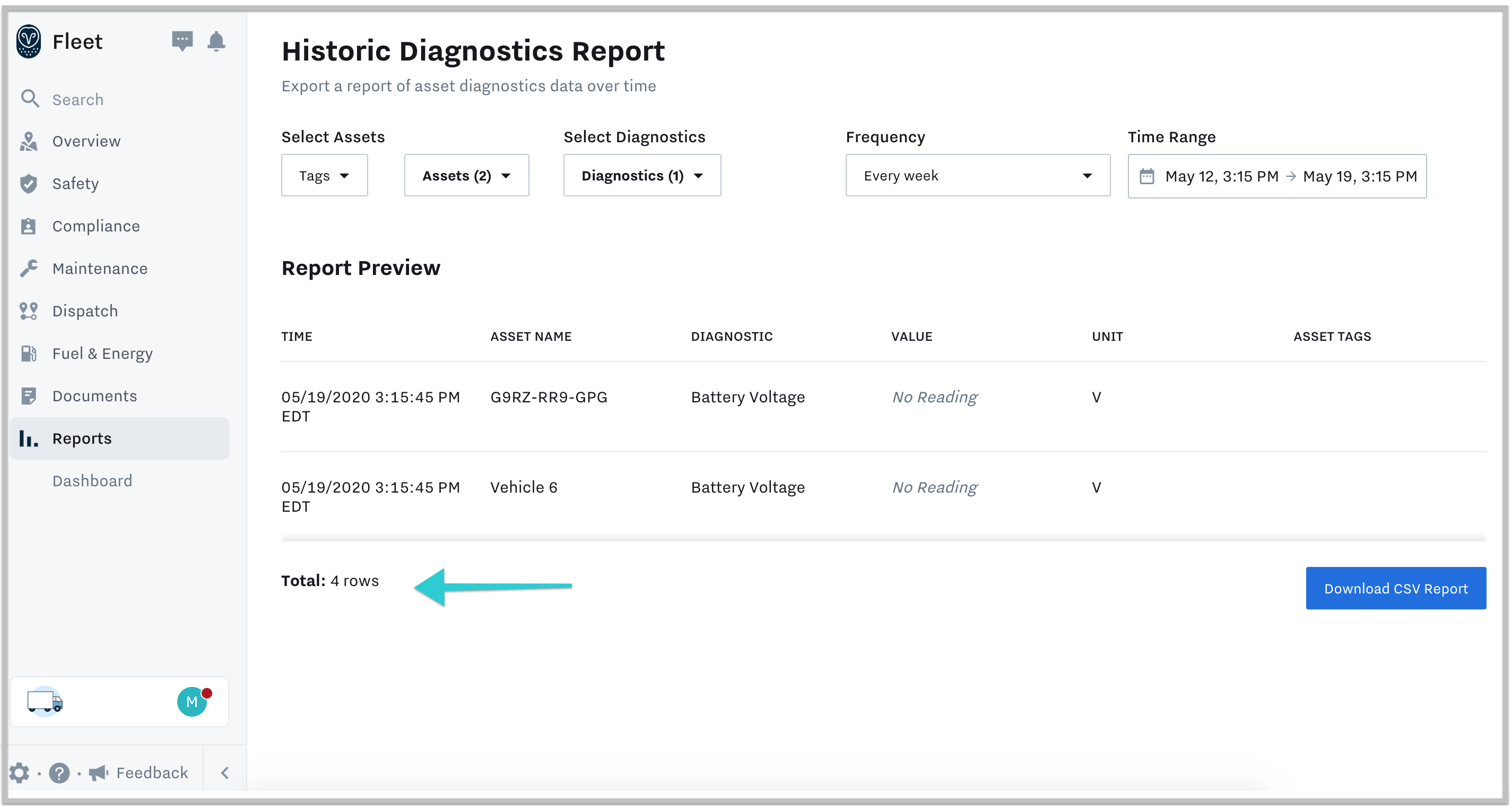 Note: No data will display until an asset (or tag) and diagnostic are selected.
The Historic Diagnostic Report can pull varied frequencies of data readings for diagnostics.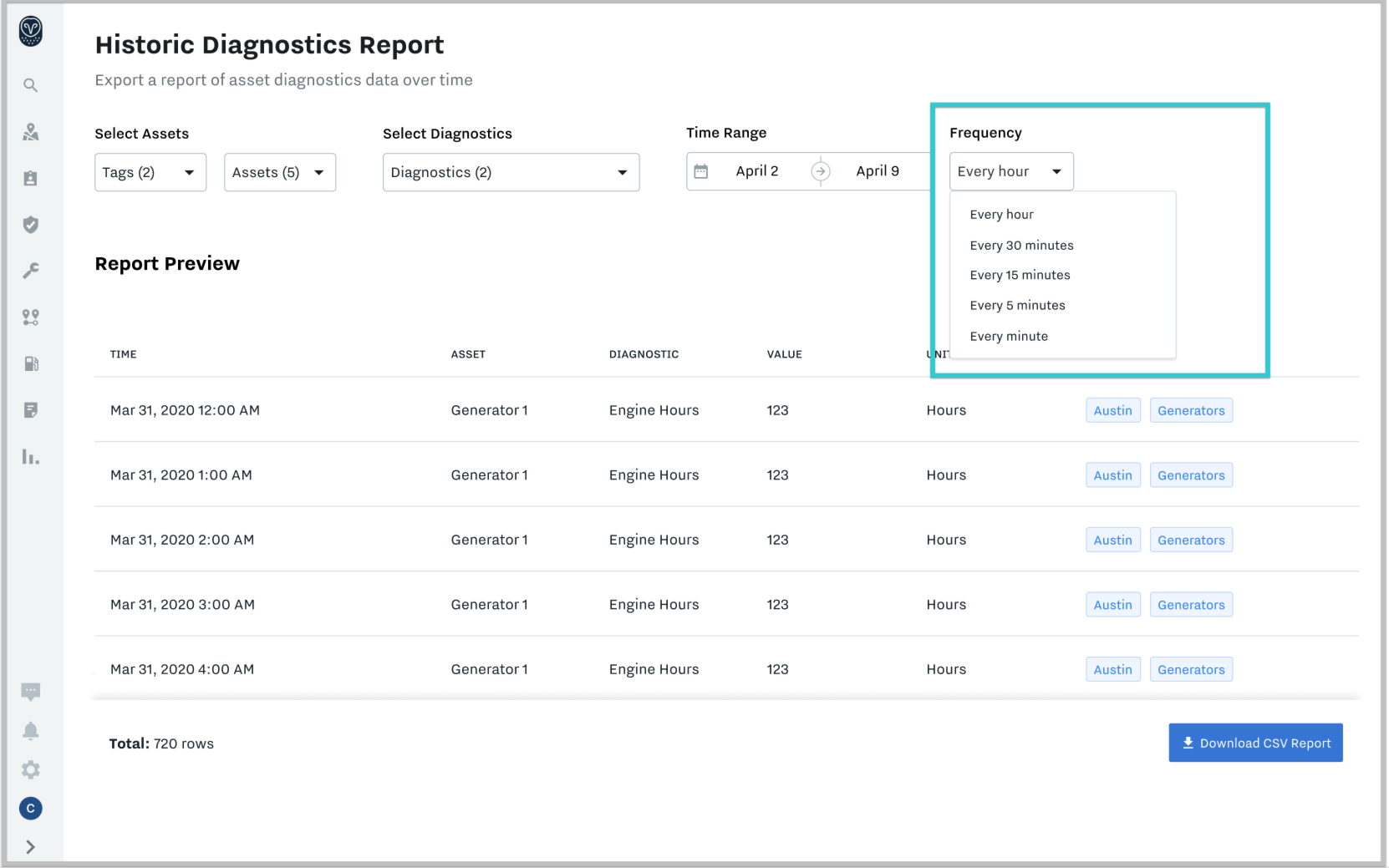 Troubleshooting:
Why does my diagnostic report read 0?
The preview of the diagnostics report will show the last read value of the diagnostic, which will sometimes be 0. That does not mean that the report includes no diagnostic values; it is the last read value of the diagnostic for the time range and frequency selected.
Why are there blank values in my downloaded CSV report?
Diagnostics are read and stored in the platform only when there is a change in value. If values haven't changed since the last reading, no value is recorded and the corresponding cell in the CSV will be blank. In the Value column, you can sort to show the change in value readings over time and exclude the rows with a blank entry.