The AG46 unpowered asset tracker is a wallet-sized tracker that is ideal for monitoring assets like intermodal containers, construction equipment, dumpsters, light towers, and other mobile assets.
The asset tracker features customizable GPS check-ins, a lithium battery that lasts up the 5 years, and a waterproof and ruggedized enclosure.
The AG46 enables increased asset utilization, theft recovery, and optimized pool inventory management.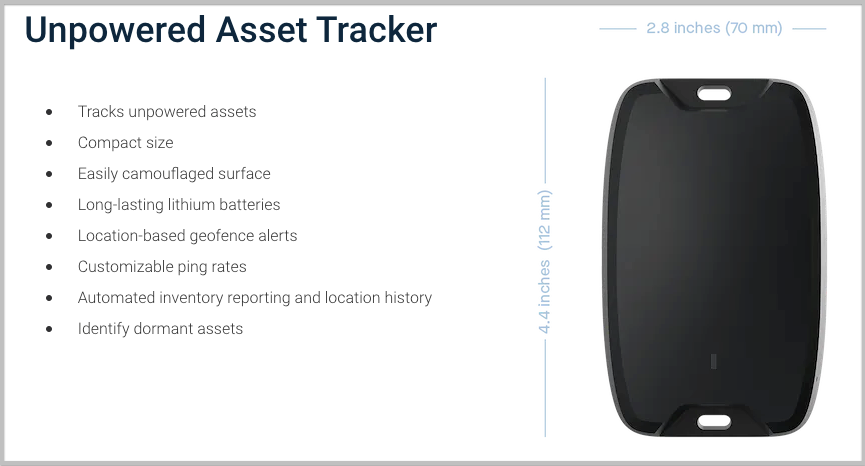 Activating the AG45/46 on the Samsara Dashboard
To activate your AG46, please follow these steps:
1. Navigate to the Settings (Gear Icon) > Devices on your Cloud Dashboard.
2. Select +Activate Devices on the upper right-hand corner of the screen.
3. Enter the serial number found on the back of the device.
4. Select Activate Samsara Hardware.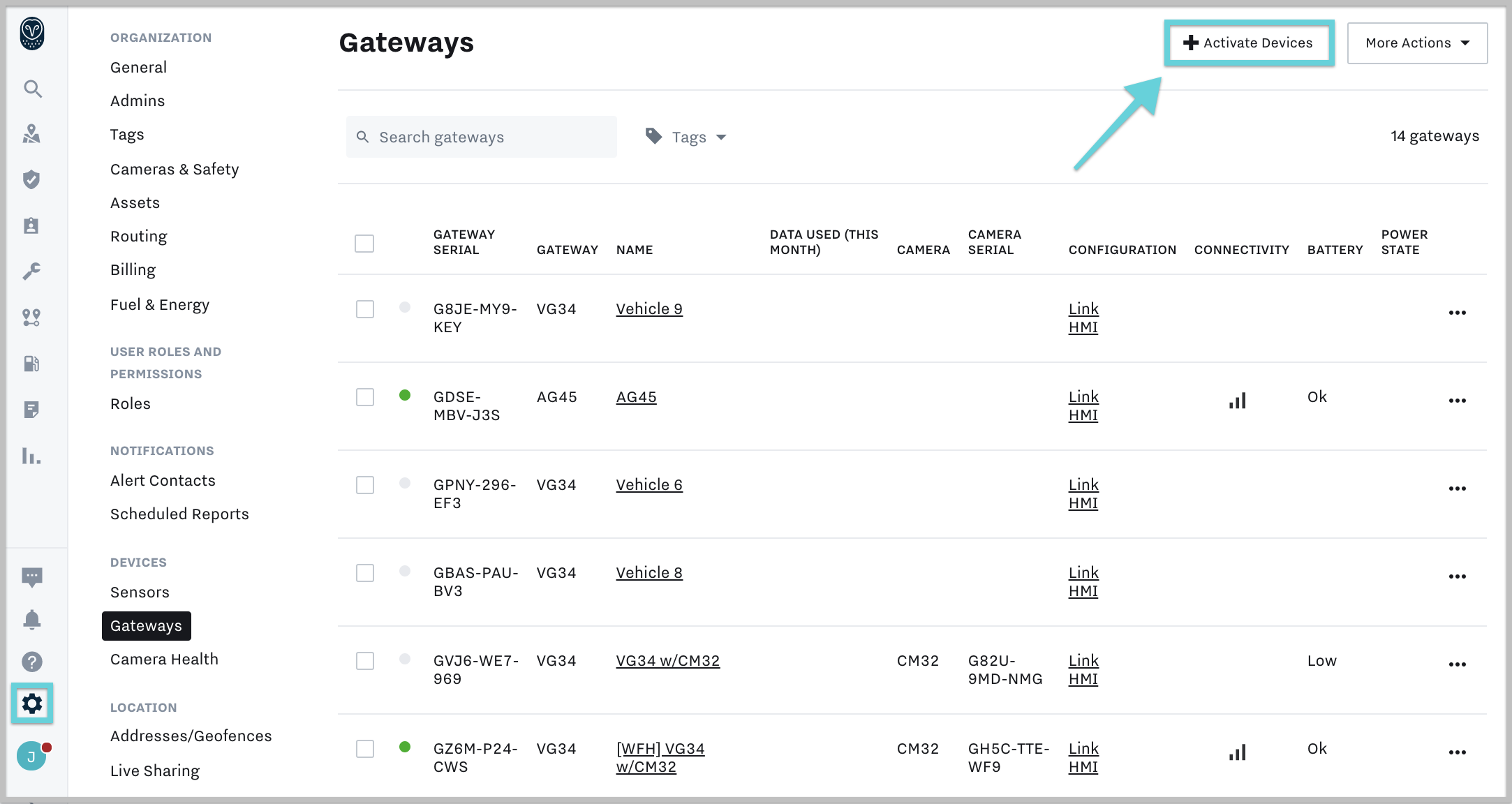 For more detailed information regarding activating your asset gateway, please click here.
Installing the AG46
Your AG46 should arrive with a label including activation instructions. We highly recommend activating the AG46 device outdoors so that the gateway can register and connect to the cellular network without interference.
To install the AG46:
1. Peel off the protective sticker from the side of the asset tracker.
2. To activate the asset tracker, use the provided pin to press and hold the button until the light turns green (about 3 seconds).
The LED should turn green and stay solid.
Release once you see the green light turn on. The gateway will attempt to connect to the dashboard three times.
The LED will stay solid for five seconds upon release to indicate a successful activation.
Once your AG46 has been successfully powered on, the first check-in visible on the Dashboard will be dependent upon your check-in configurations. The default check-in is every 12 hours.
Please note that the first check-in must be with an AT&T cellular tower. Please ensure the device is within a geographical area covered by AT&T.
3. Use the provided alcohol wipe to clean the install surface.
4. Secure the asset tracker to the mounting service with either of the following mounting methods:
With screws:

Place and hold the asset tracker against the location on which you want to mount it.
Mark the location for the screws.
Remove the asset tracker and drill small pilot holes in the screw location.
Secure the asset tracker to the mounting service using the provided screws and anti-theft bit.

Without screws:

Place the provided VHB adhesive tape on the back of the asset tracker.
Press the asset tracker firmly into place.
5. Ensure that the asset with the AG46 installed is at least 4 feet away from any potential obstruction. Environmental variables impacting the AG46's exposure to sky will impact its ability to successfully connect to its assigned dashboard and report its location.
6. (Optional) Spray paint the asset tracker to camouflage it, but do not use a metallic paint which can interfere with antenna performance.