As a Fleet Administrator, you have the ability to update the ruleset that your drivers are subject to in Samsara. You also have the ability to configure your drivers' Driver Vehicle Inspection Report (DVIR) settings.
By default, your organization will automatically be configured to the USA (8/70 Property) ruleset with a 34-Hour Restart. You can adjust these settings to reflect the ruleset that your organization operates under.
The best approach when adjusting these ruleset settings is to mimic the ruleset that your organization operated under prior to the ELD mandate. If you have any specific questions about which ruleset your organization is subject to, please contact your local DOT office.
How to Edit Ruleset Settings
1. Sign into your Samsara Cloud Dashboard, and navigate Settings > Compliance.
2. You can adjust the settings by clicking Settings (Gear Icon) on the right-hand side of the page.
3. Choose your ruleset and select Save.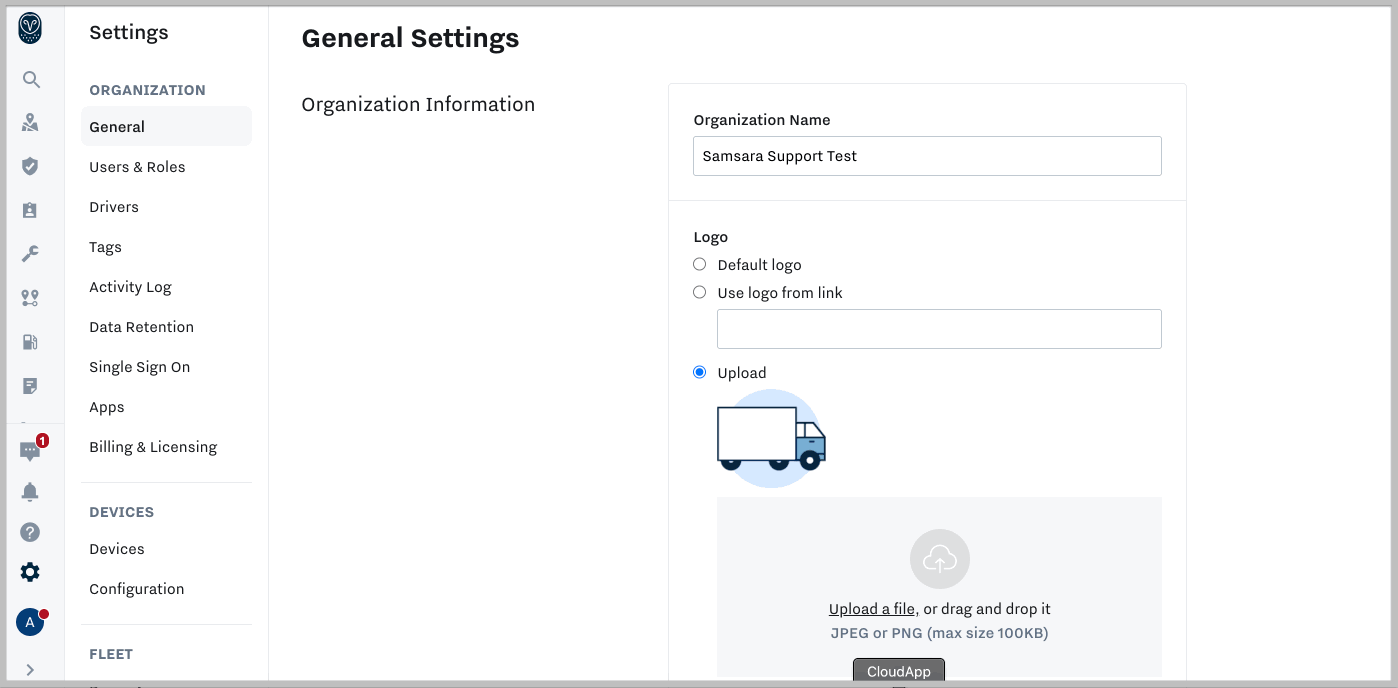 Note: If your organization has operations where some drivers leave the state and some stay within, view our State Override Feature Ruleset article and reach out to Support to enable this feature.
DVIR Settings
To access the DVIR settings, go to Settings (

) > Fleet > Driver App > Features. Select any obligatory requirements that will apply to all DVIRs.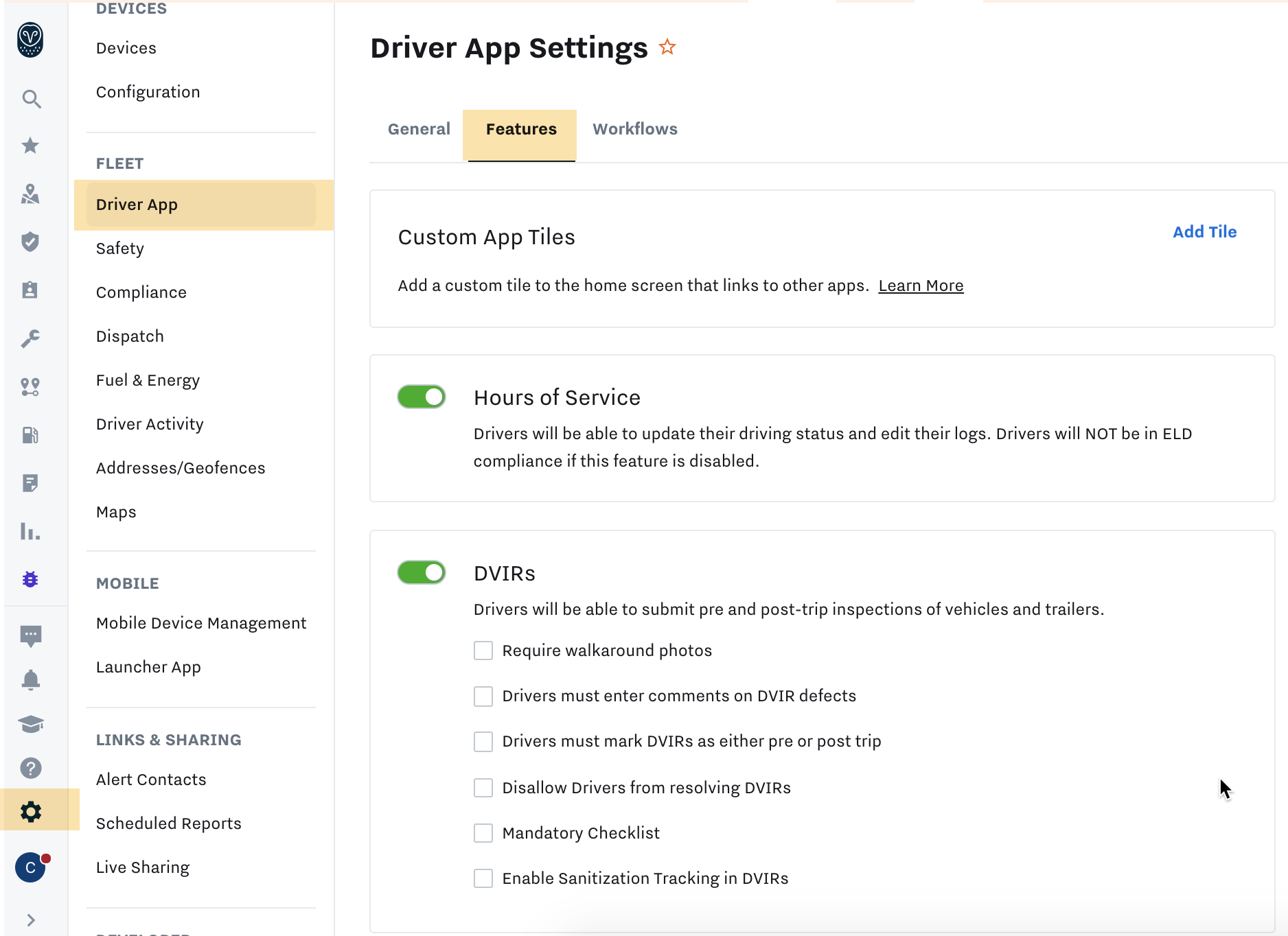 Driver HOS Status Options
The Driver HOS (Hour of Service) status options are:
Off-Duty

Sleeper Berth

Driving
On-Duty
Auto-Duty
Drivers will automatically be put into the Driving status if they are logged in and moving more than 5 miles per hour. This 5mph threshold is part of the ELD mandate and cannot be adjusted.
Drivers may choose to set themselves in Yard Move or Personal Conveyance before moving the vehicle so that the time is not logged as Drive time.
Drivers will automatically be put into On-Duty status only once they have stopped moving their vehicle for 5 minutes.
Disconnected Duty Status
A driver's duty status may appear as Disconnected in the Samsara Dashboard if the Samsara Driver App does not have an active internet connection to the cloud.
On the Reports > Driver HOS screen, the driver's status will show as a grey "Disconnected".
Most of the time this is because the driver has minimized the app and can no longer see it on the screen of the device, or because the device does not have an internet connection.
While the app is "disconnected" data is stored on the device itself, and that information will upload the next time the app is opened or the device regains internet connection.