The Asset Schedule Report allows you to view and schedule assets for specific jobs/assignments from the Samsara Dashboard. The Asset Schedule can only be used for Samsara's Asset Gateway line of products.
To access your Asset Schedule Report:
Click on the

Reports

tab in the left-hand column of your page.
Under the

Assets

section, select

Asset Schedule.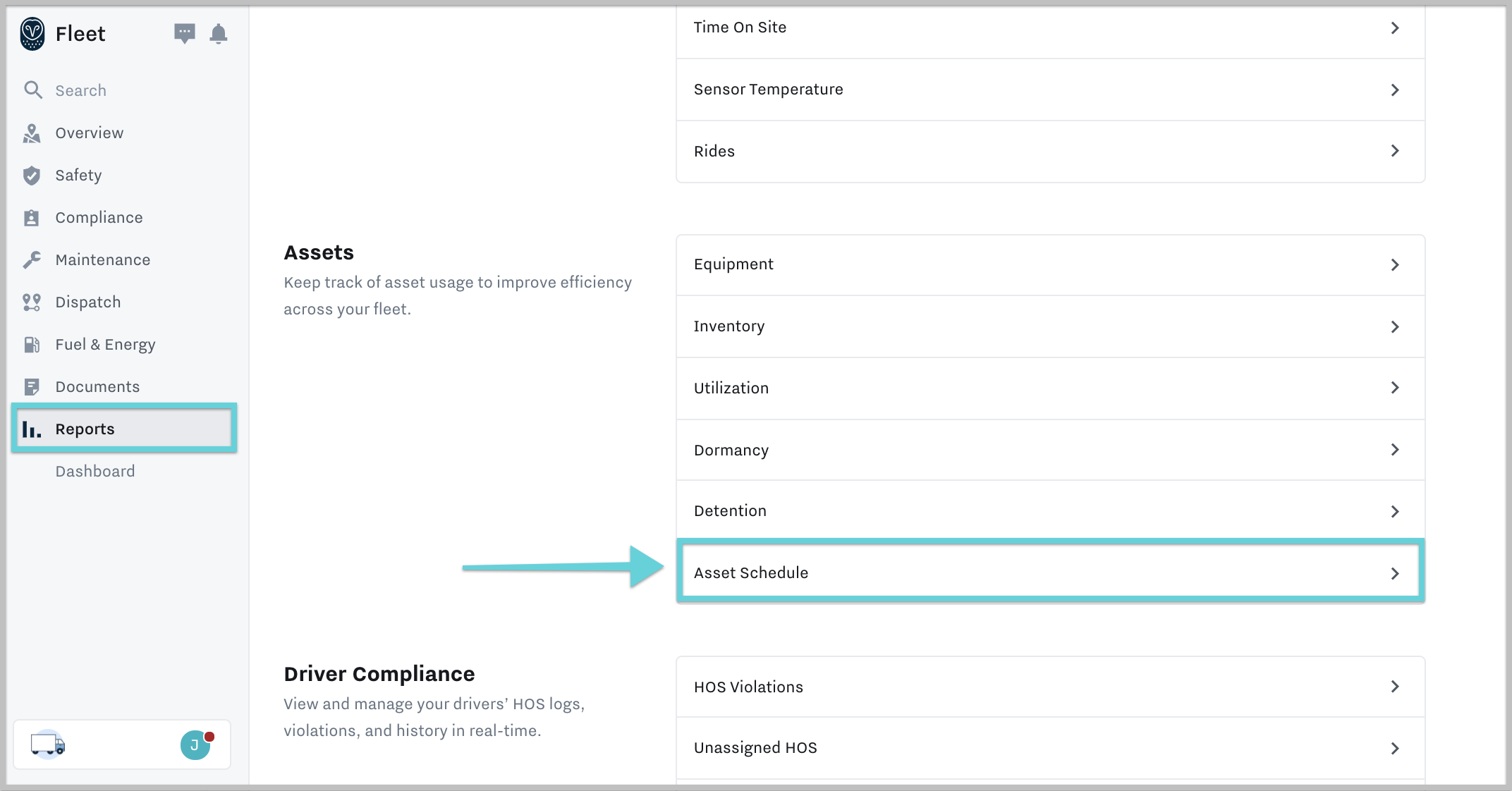 How to Create a New Job in the Asset Schedule Report
Under the Jobs tab, select + Add Job on the top right-hand side of the screen and the Add Job window will open up.
Input the necessary name, dates, customer information, notes, and other items into their respective fields and select Save.
This feature does not require a specific asset to be selected when adding a job. Tags can be used to assign an asset type (e.g. flatbed trailer, cranes, etc.). This allows you to reserve an asset type for a future date, without having to choose a specific one.
To create proper asset type grouping, please ensure you are using the tag feature to correctly tag all assets in your organization.
How to Edit an Existing Job
Administrators have the ability to:
Edit an existing job by assigning specific assets to it.
Change the job status.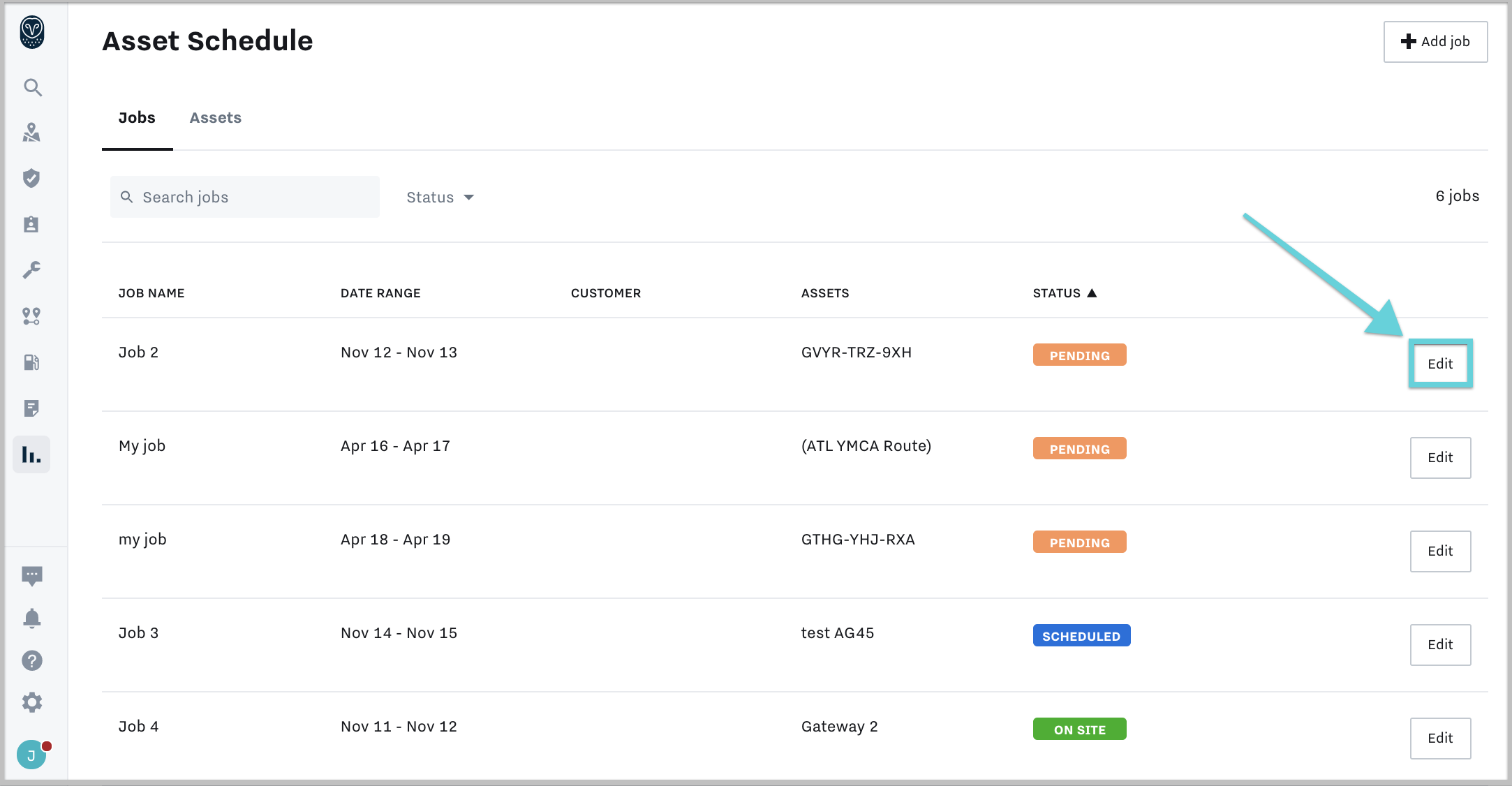 Asset Job Statuses:
Pending (Orange): pending assignment of specific assets.
Scheduled (Blue): specific assets are assigned to the job.
On-Site (Green): an administrator will need to explicitly toggle this state once they send assets on-site.
Completed (Black): once the job is completed, administrators can toggle the job status to completed.
How to View Past and Future Asset Schedules
Once an administrator assigns a specific asset to a job, the job will show up as a block on the asset Gantt Chart.
To view this chart, click on the Assets tab.
The color of the block indicates what status the job is currently in. Administrators will have access to a historical record of all asset bookings, along with a view of future asset bookings on the Gantt Chart.