The Reefer Temperature Report provides a view of the entire fleet's temperature conditions, such as discharge air, ambient air, and reefer mode. All of which are shown alongside set point and return air.
In this report, you are also able to view detailed breakdowns of a set point by clicking on an asset in the report for ambient air, return air, discharge air, or reefer mode for any selected time period.
If you would like to enable the Reefer Temperature Report feature, contact Samsara Support. After the feature has been enabled, you may access the report by following the steps below:
Click on the

Reports

tab in the left-hand column of your page.
Under the

Assets

section, select

Reefer Temperature Report.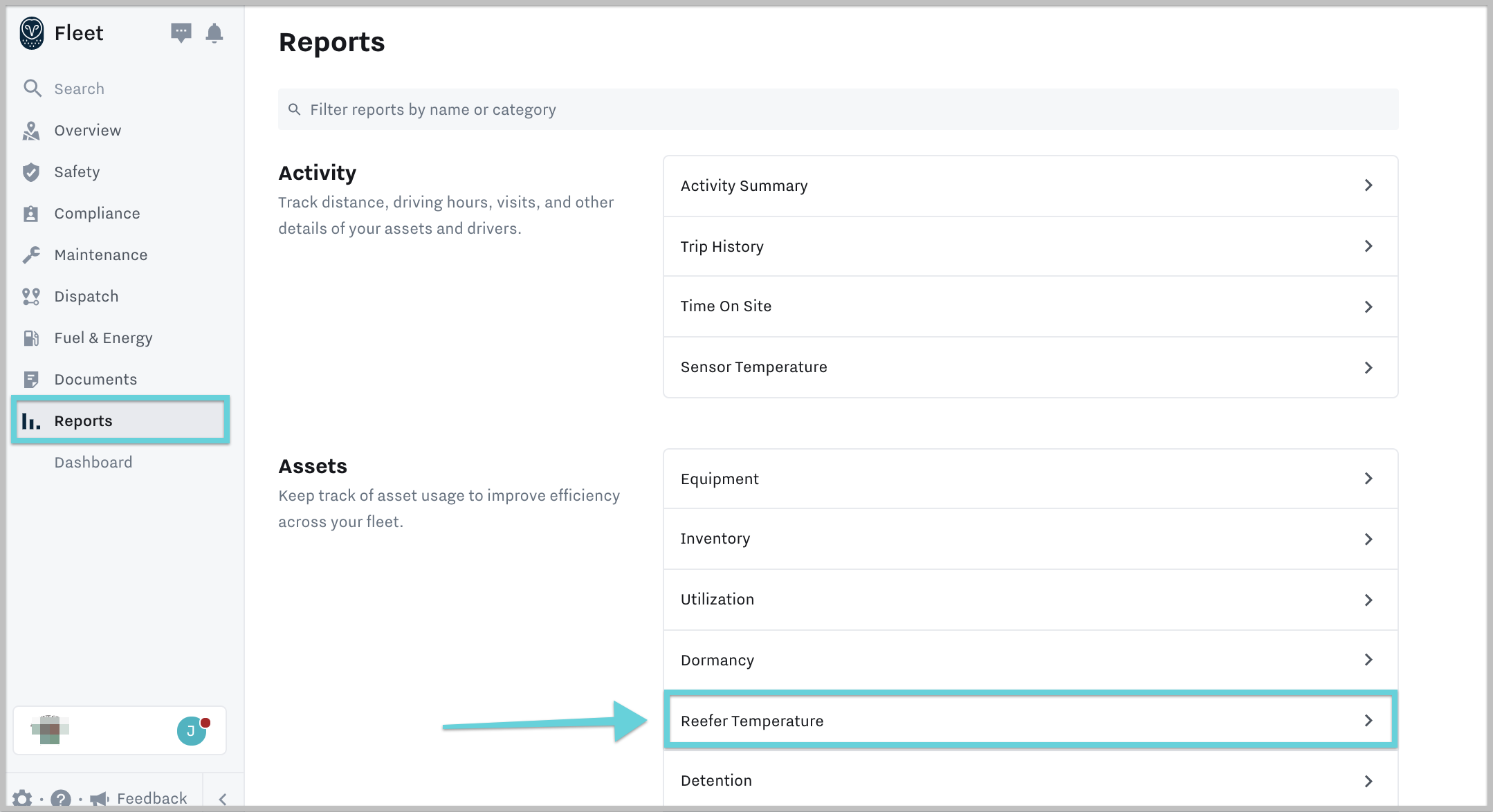 From this page, you can select a specific vehicle you would like to view. Once you click on the vehicle, it will show you the detailed Reefer Report.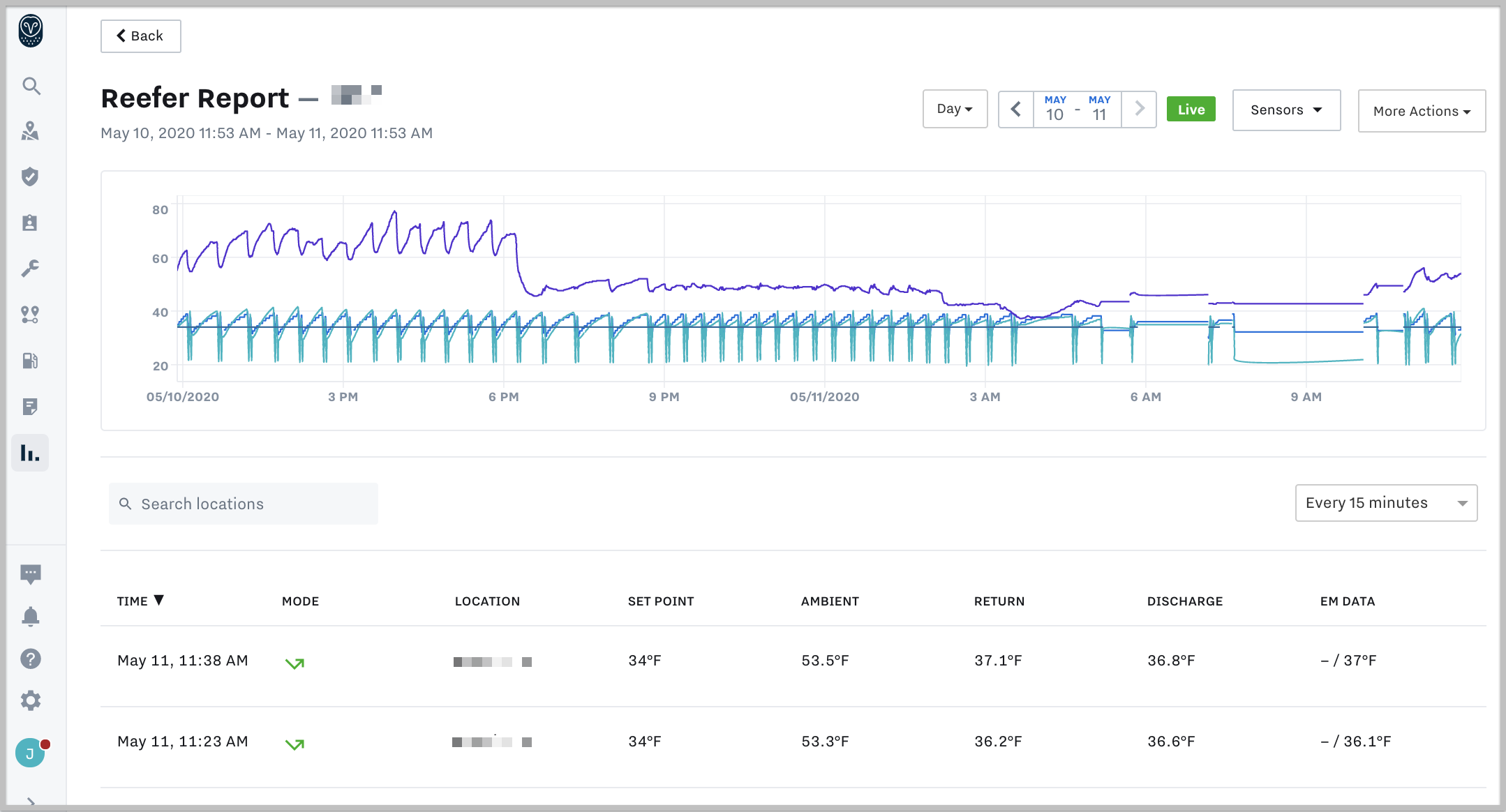 Reefer Temperature Reports can be downloaded either as a PDF or as a CSV. Reports are also configurable by selecting the vehicle, dates, time increments, and sensor data you need, and export using the buttons in the top right corner of your screen.