Maintenance records are updated when your mechanic completes a task and marks it as Resolved in the Vehicle Maintenance Log.
To view the Maintenance Log, navigate to Maintenance > Logs.

Maintenance Status
The
Maintenance Status
tab is one of many reports that shows up-to-date information on your fleet's maintenance in the Samsara Dashboard.
To access the Status tab
select Maintenance and the

Maintenance Status

page will appear.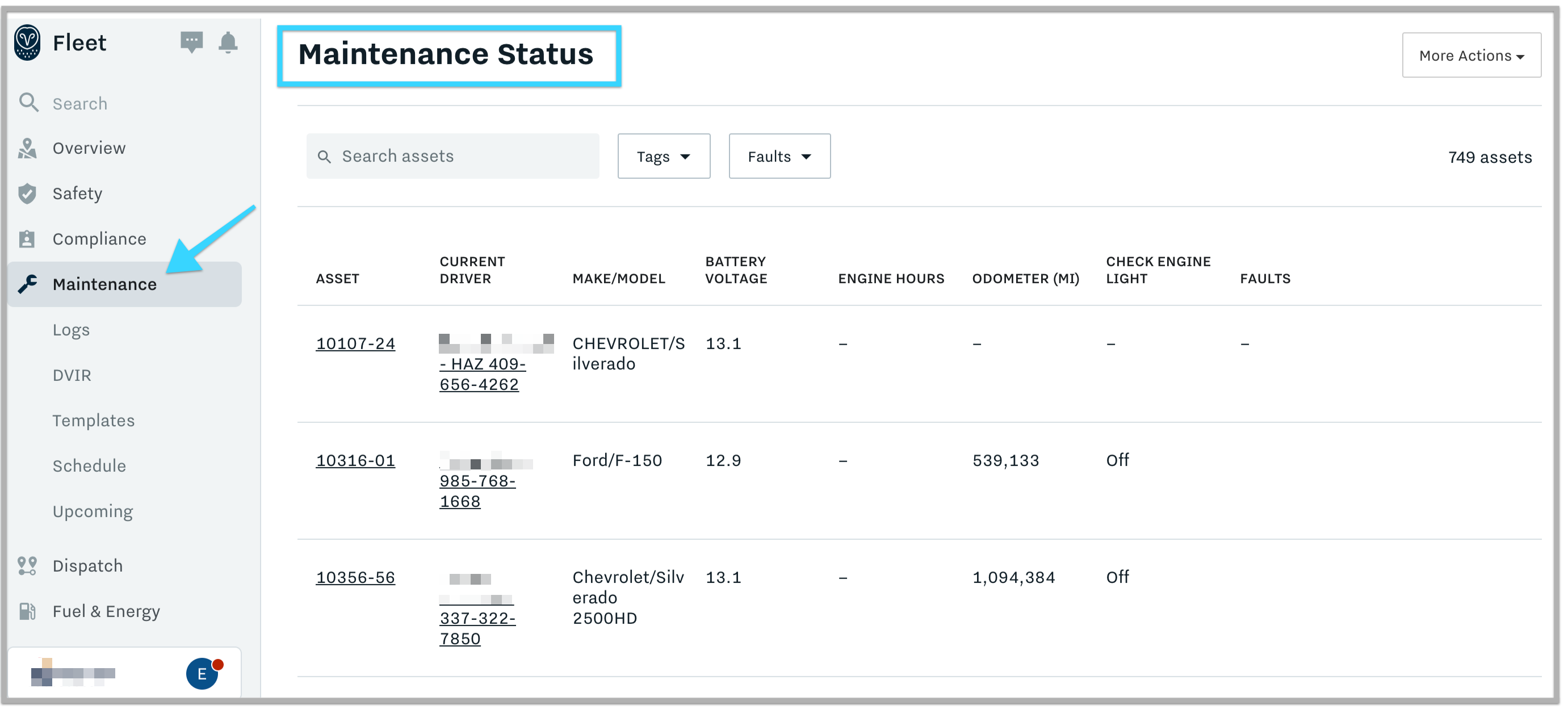 With the Maintenance Status page, you have access to a great deal of information about the vehicles in your fleet.
This includes the Asset, Current Driver, Make/Model, Battery Voltage, Engine Hours, Odometer, whether the Check Engine Light is on, and any DTC Fault codes that the vehicle is reporting to your gateway.
The

Search

tab can be used to filter the report to only show a certain vehicle or group of vehicles.
The

Tags

tab can search any vehicle labeled with the respective tag.
The

Faults tab can be used to search for any vehicle with a current Fault.
At any time you can also click on the name of an asset to immediately go to view the current status or location of that vehicle.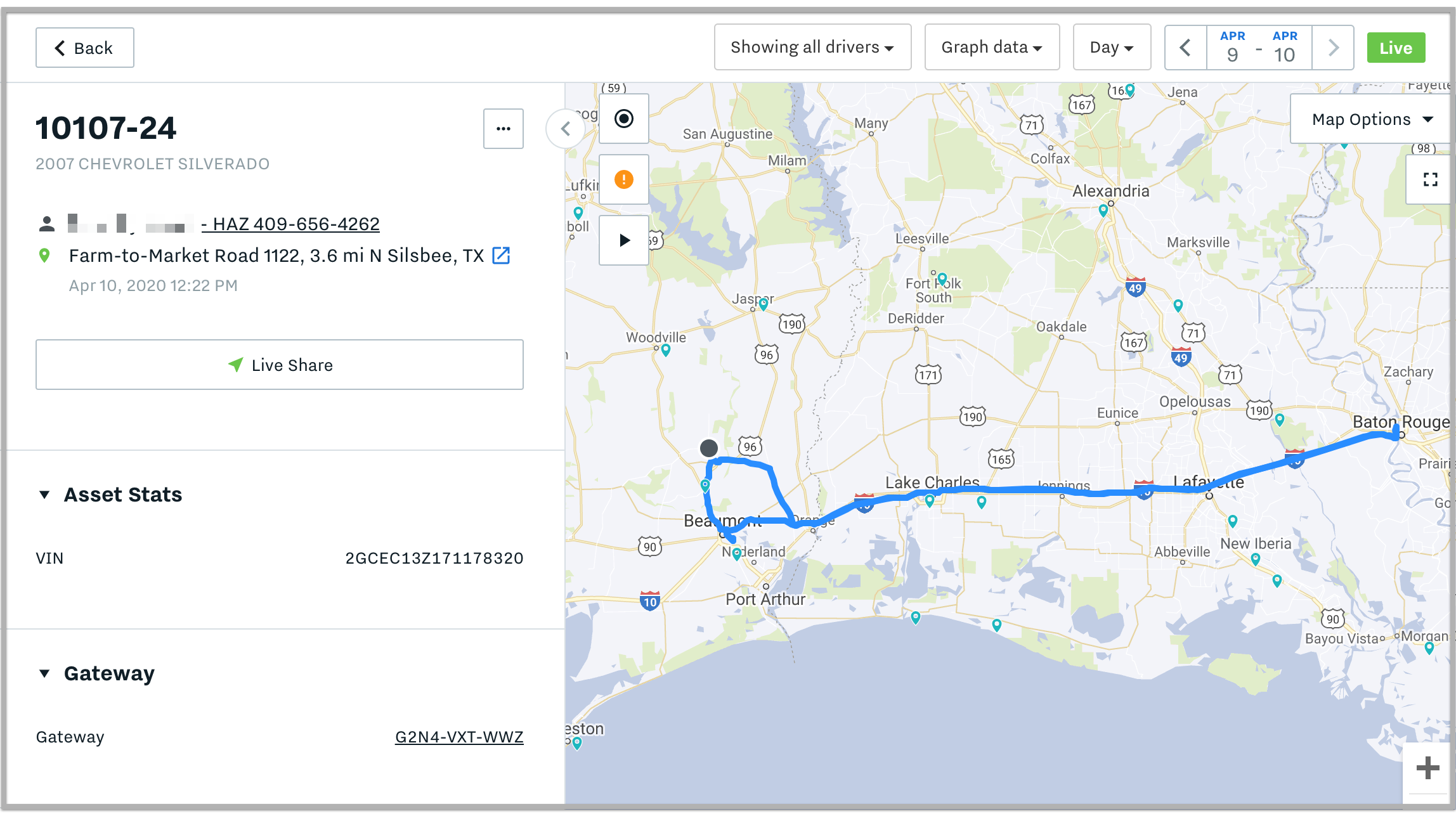 Upcoming Preventative Maintenance Schedule
To view pending scheduled maintenance, navigate to Maintenance > Upcoming. You'll see all the maintenance items you've scheduled, assigned to each vehicle.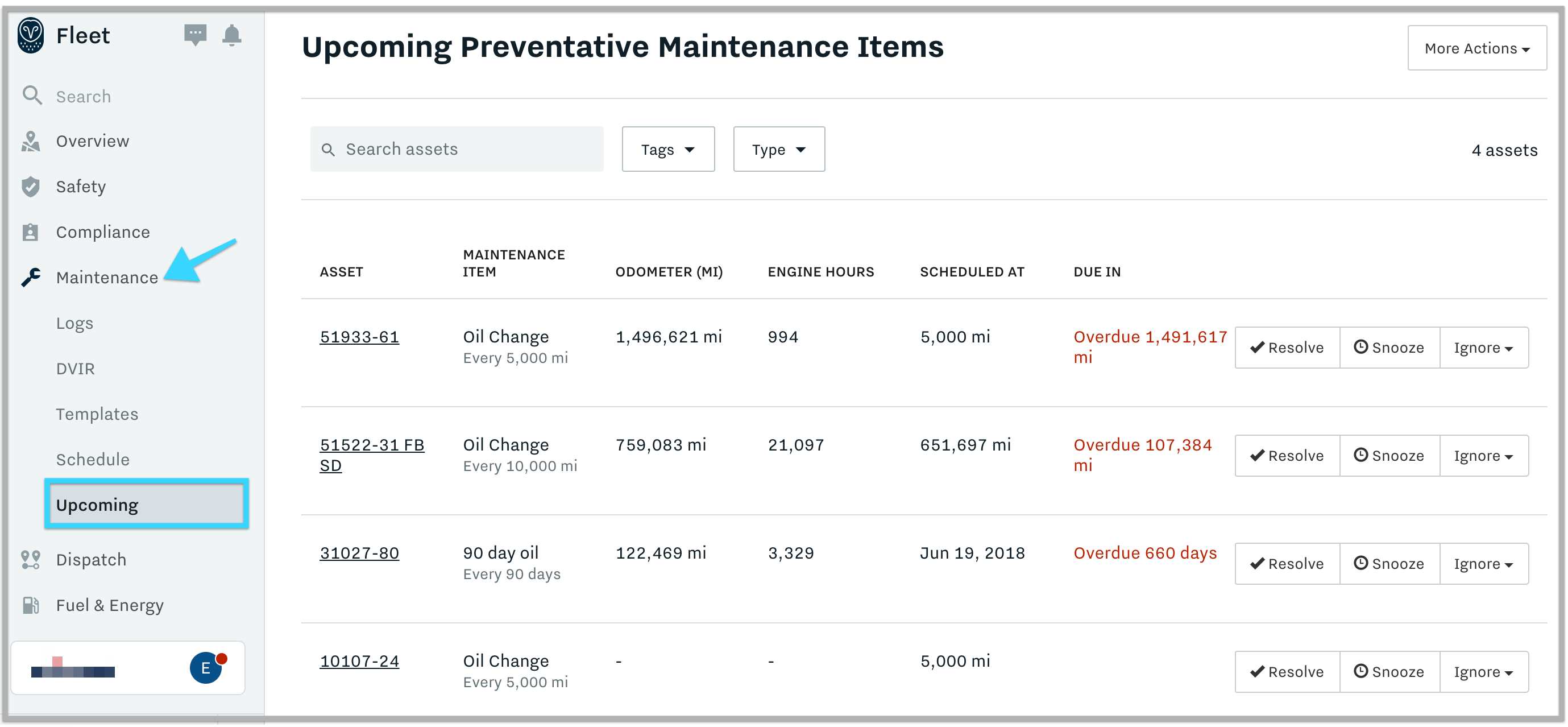 When your mechanic finishes vehicle maintenance, they mark Resolve and add details, which is now logged as a new vehicle maintenance log.
If a maintenance item should be delayed, for example, an oil change should be pushed out 500 miles, your mechanic can Snooze the item until a new mileage or date (depending on how the item was scheduled, e.g. days or miles).
If your mechanic checks the vehicle and finds that a maintenance item is unnecessary, they just click Ignore to skip it. They can also choose to ignore this item just once, or All Future Occurrences.
All vehicle maintenance items are searchable- simply use the search bar to search vehicles, e.g. "Ford F350," or the Maintenance Item's name, e.g. "oil change."