The Detention Report utilizes your trip data to view vehicle detention hours by location and provides detailed insights into detention frequency and duration. You can use this report to investigate detention trends by location.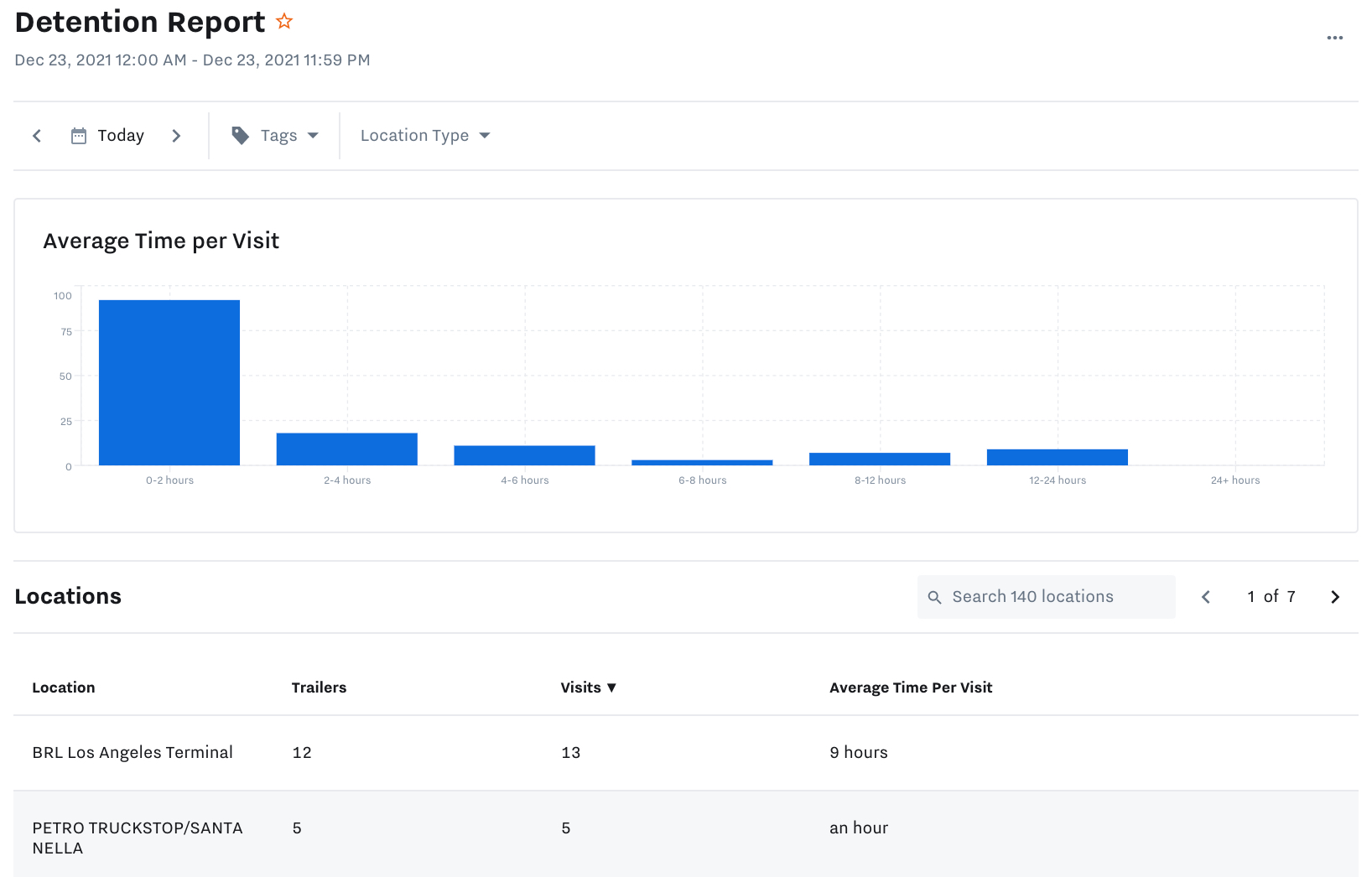 To view the report, navigate to Reports (

) > Assets > Detention. The report highlights locations with the greatest average time per visit during the selected time period and provides the following detention data for each location:
| Field | Description |
| --- | --- |
| Location | Displays location name (saved address book location) or the location address if not a saved location. To add an unknown location to your Address Book, click Save Location. |
| Trailers | The number of trailers that visited the location |
| Visits | The number of total visits for all trailers |
| Average Time Per Visit | The average time all trailers spent at the location |
Select a location to view the detailed Location Report for that address.
The Location Report by address provides additional insight into trailer activity at that specific location.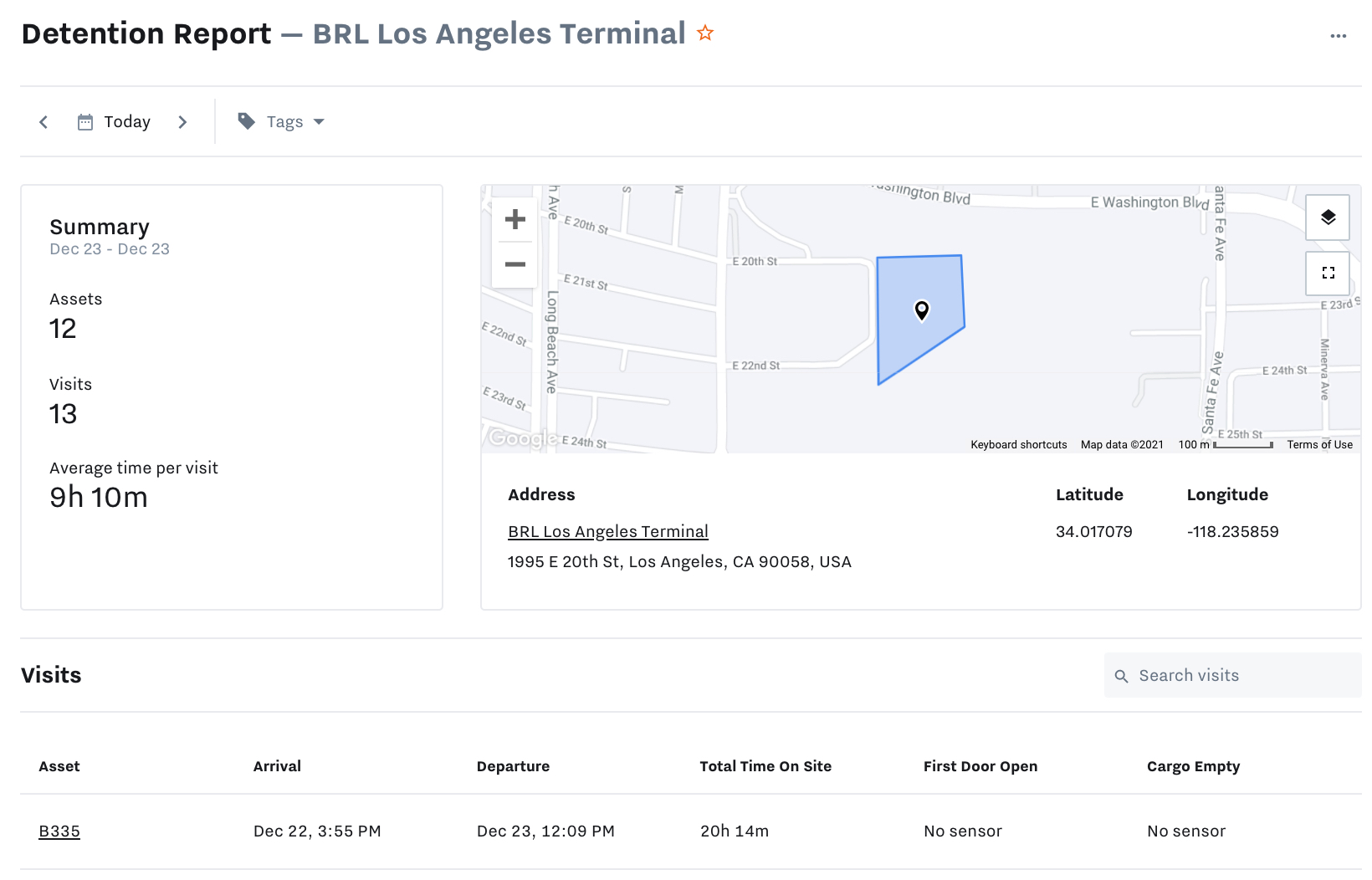 The Location Report for the address provides the following visit data for each asset:
| Field | Description |
| --- | --- |
| Asset | Asset name |
| Arrival | Date and time the asset arrived at the location |
| Departure | Date and time the asset left the location |
| Total Time On Site | The total time the asset spent at the location |
| First Door Open | Indicates the door is open or if a sensor is not present, this field displays No sensor |
| Cargo Empty | Indicates if the cargo is empty, or if a sensor is not present, this field displays No sensor |