The Detention Report allows you to be able to see detention hours by location and trailer, providing detailed insights into detention frequency and duration. This allows you to see how long your trailers are spending at known and unknown locations, as well as average time spent at each stop.
Please note that if you do not have Asset Gateways in your fleet, you will not have access to this report.
To view the Detention Report, navigate to Reports > Detention.
This report shows locations where your assets are stopping and how long they stop in the location on average.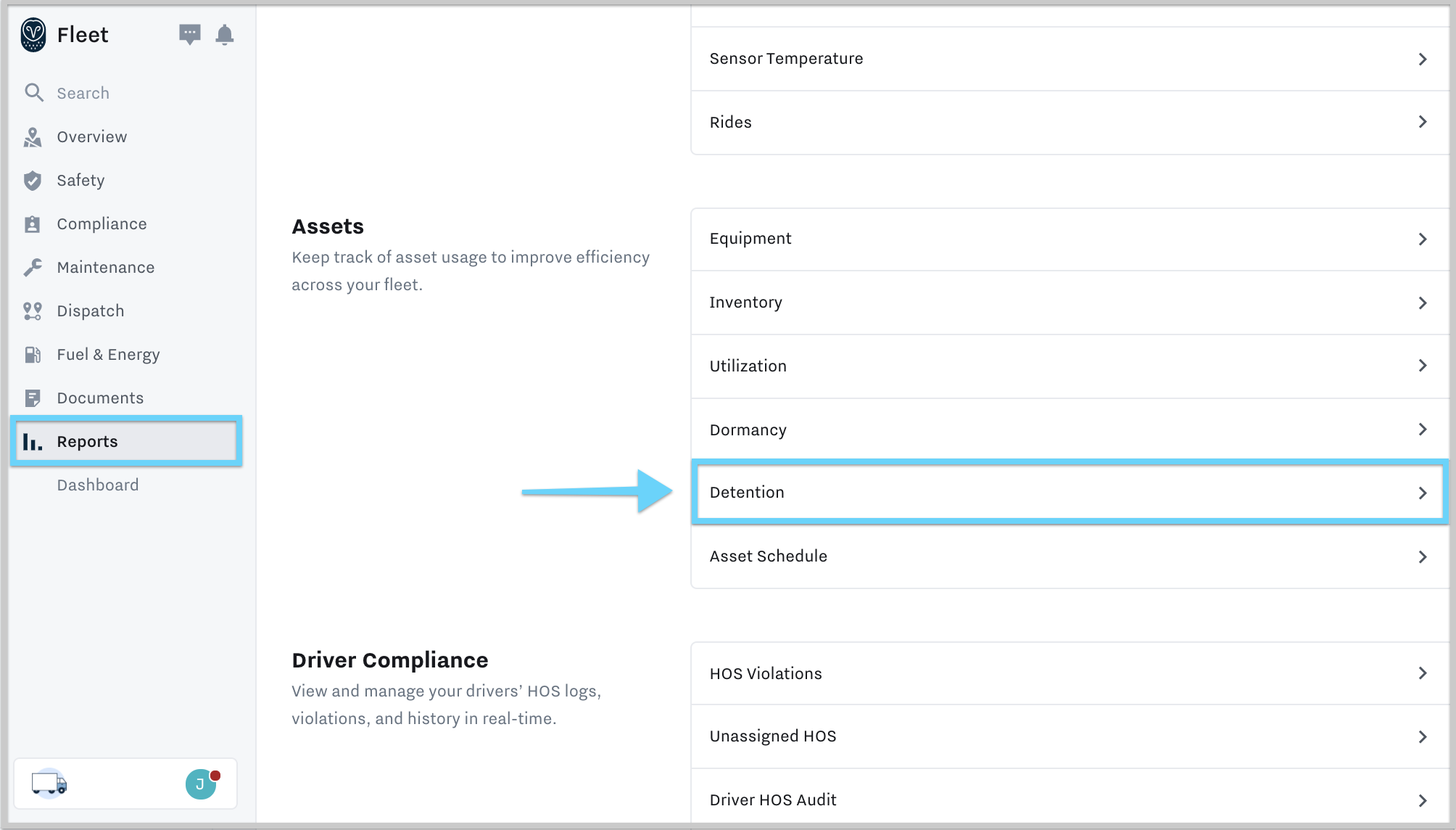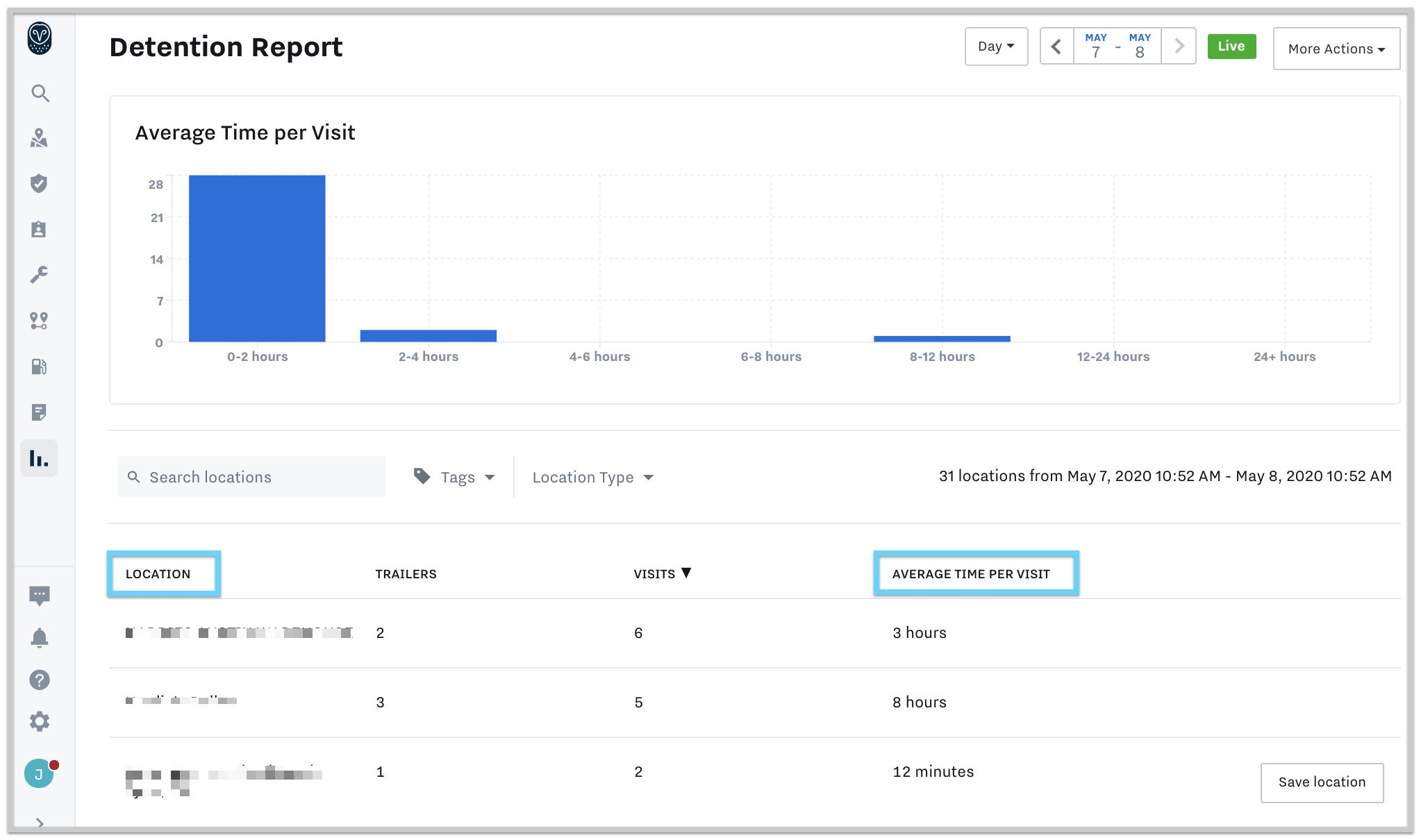 Select a location to view additional details:
Summary
Number of Assets
Number of Visits
Average Time Per Visit
Address, Latitude, and Longitude
Visits:

Asset
Arrival (date and time)
Departure (date and time)
Total Time on Site
First Door Open (if you have the correct sensor)
Cargo Empty (if you have the correct sensor)