Summary:
Our Cameras Report provides a quick and easy way for you to visually inspect all of your installed cameras and identify any issues in road-facing or driver-facing camera visibility.
To navigate to this report, go to Reports > Safety > Cameras (formerly Visual Review).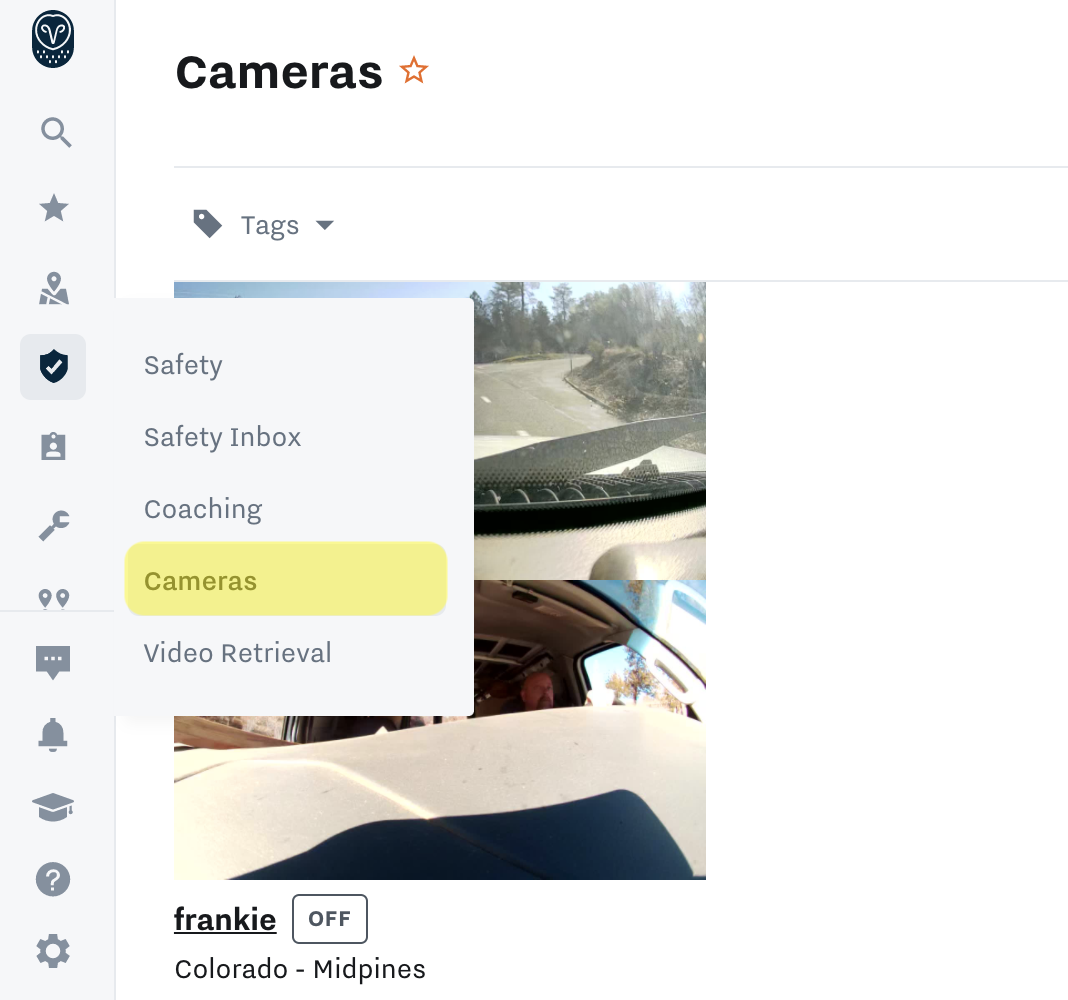 Features and Terminology:
This page will show most recent dash cam stills for all vehicles that have completed at least 1 trip in the past 7 days.



For vehicles without any recent trips, a placeholder image is shown.



When you click on the image, it links to the Dash Cam Report, which will show all images/videos for that camera.


If you click on the vehicle name, it links to the Vehicle Trip page.


If the latest image for a vehicle is from over 1 hour before the end of the last trip (even if it is within the last 7 days), it will display the message "Latest camera still is outdated".



This can potentially be due to the camera getting disconnected or an inability to upload the still. Once you've verified the camera is plugged in securely, please reach out to Samsara Support using this link and we can help.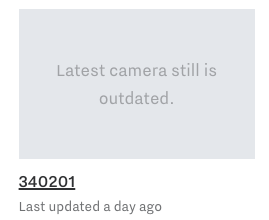 Please note that if you have multi-cams and dash cameras, this report will be found under Fleet > Safety > Cameras.