If you have a dashcam installed on a vehicle, still images are taken at five-minute intervals along each trip and uploaded to the dashboard.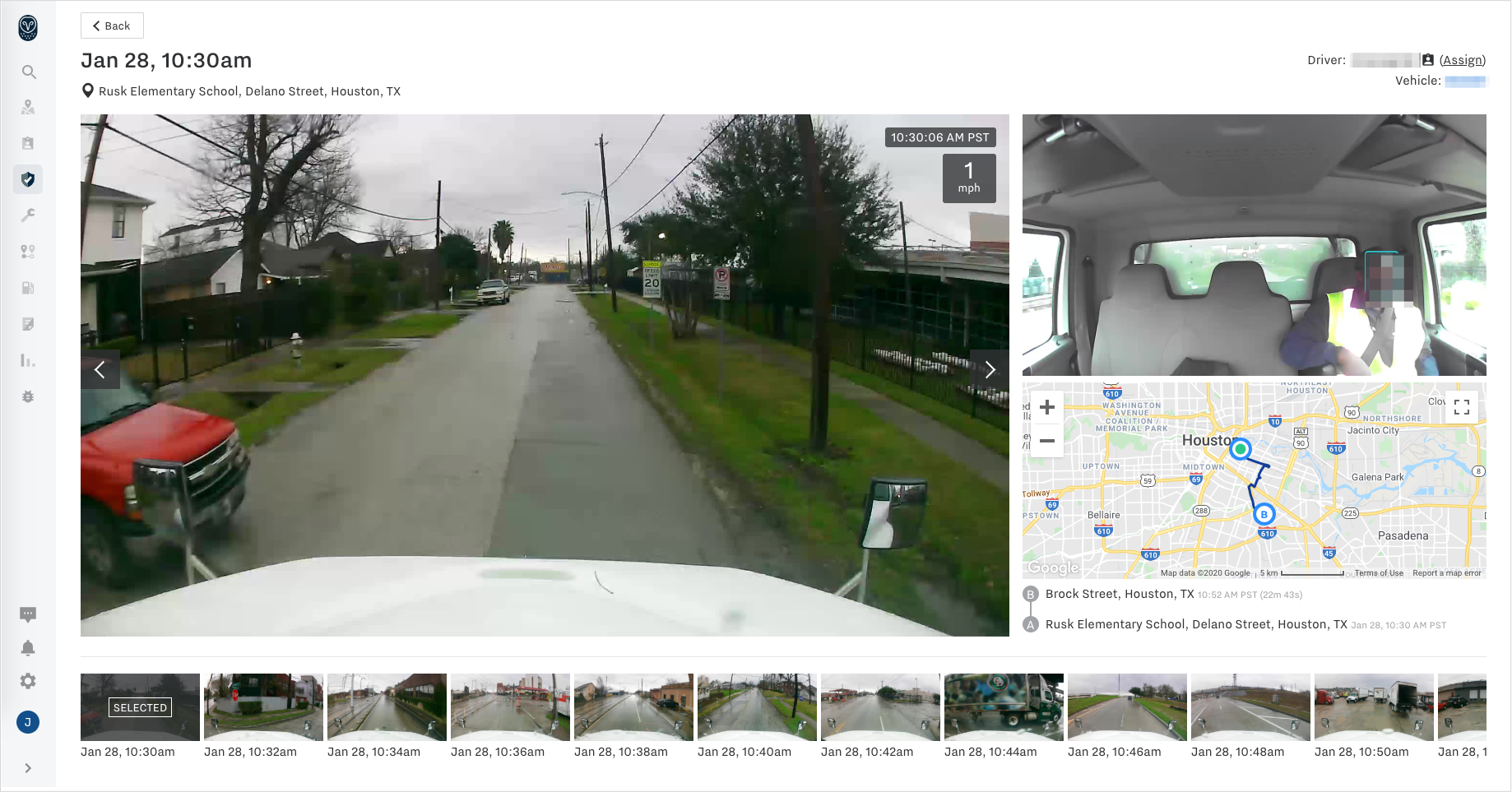 If you have a dual-facing camera, driver-facing trip images are disabled by default. You can enable them under the Cameras & Safety settings:
Open Settings > Configuration > Cameras.

Turn on driver-facing photos by toggling on Driver-facing Trip Images.

Driver-facing trip images will be displayed for all historical trips, as well as for trips going forward.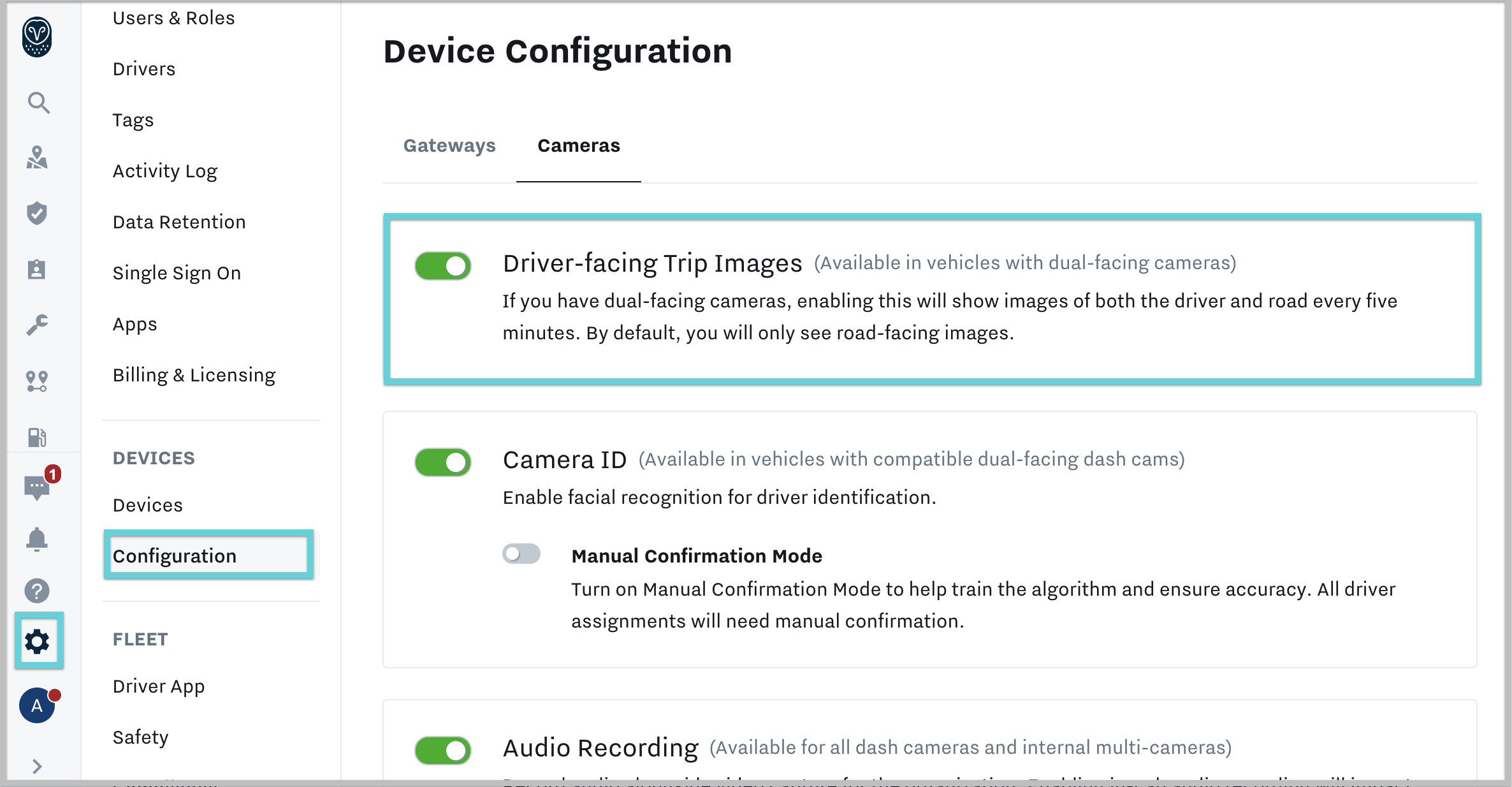 For vehicles that are on the road, you can request a trip snapshot, providing on-demand access to real-time views of your fleet. This feature is only available when your vehicle is actively on a trip. Images are refreshed on demand and are not saved to the Dash Cam report.
How to Use It
Open

Fleet > Safety > Visual Review
Select a vehicle.
Navigate to the All Trips tab.
Select the active trip (top row, with green segment markers on the left).
Click

Take new snapshot

on the bottom right.
Using the modal, you can click

Refresh

to update the image.