After you have installed a dash cam, you can enable inward-facing trip images for full visibility into your drivers driving habits and further enforce or reward good driving habits. For vehicles equipped with a dash cam, still images are taken at two-minute intervals along each trip and uploaded to the dashboard.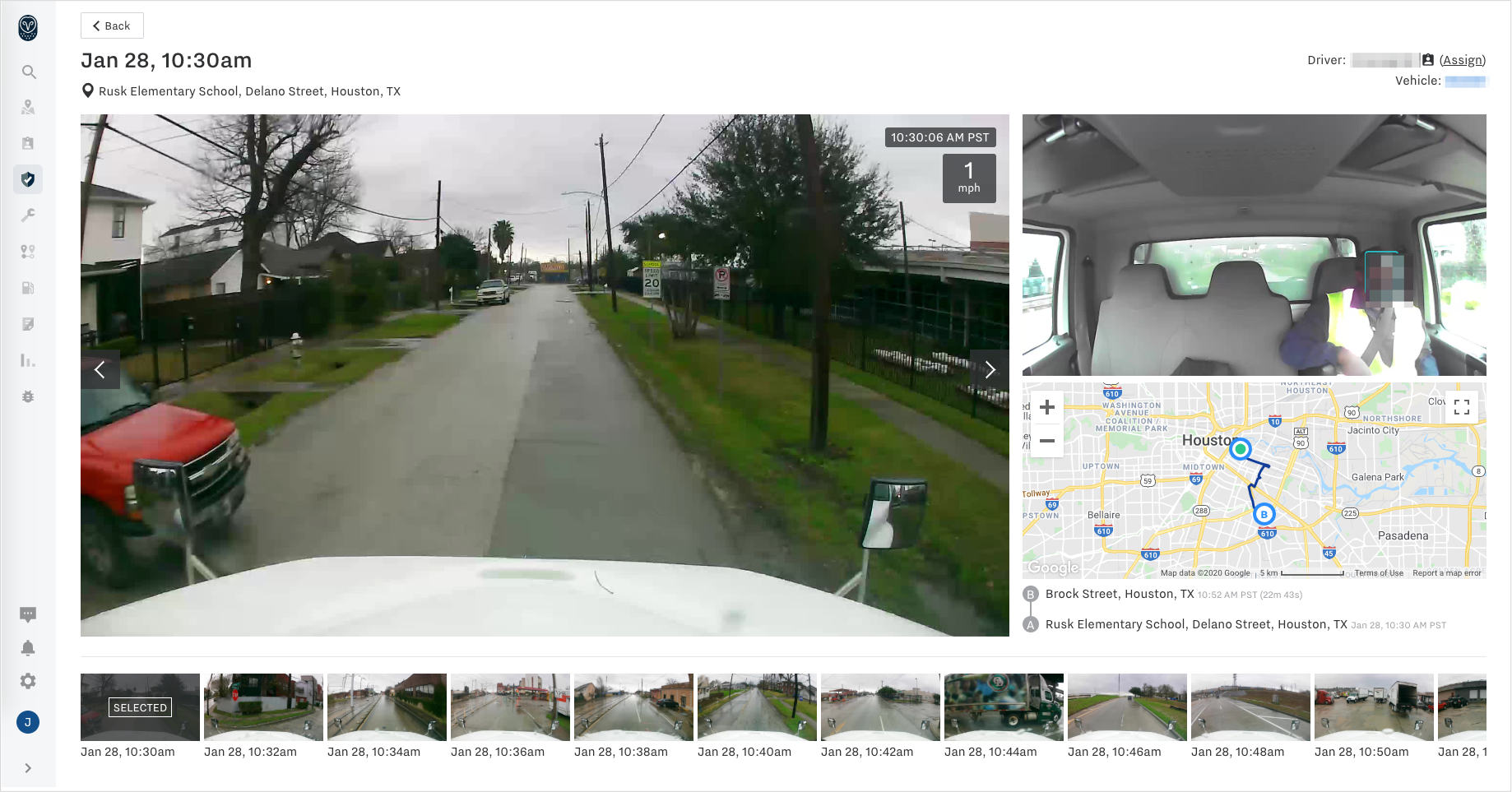 For a dual-facing camera, inward-facing trip images are disabled by default. After this feature is enabled, inward-facing trip images display for both future and past trips. You can enable this feature using the following workflow:
Select the Settings icon ( ) at the bottom of your Fleet menu to view dashboard settings.

Enable Driver-facing Trip Images.
For vehicles that are on the road, you can request a trip snapshot, providing on-demand access to real-time views of your fleet. To visually review road-facing or inward-facing cameras, reference Cameras Report.