After you install a dash cam, you can enable inward-facing trip images for full visibility into the driving habits of your fleet and further enforce or reward good driving habits. For vehicles equipped with a dash cam, still images are taken every few minutes along each trip and uploaded to the Samsara dashboard.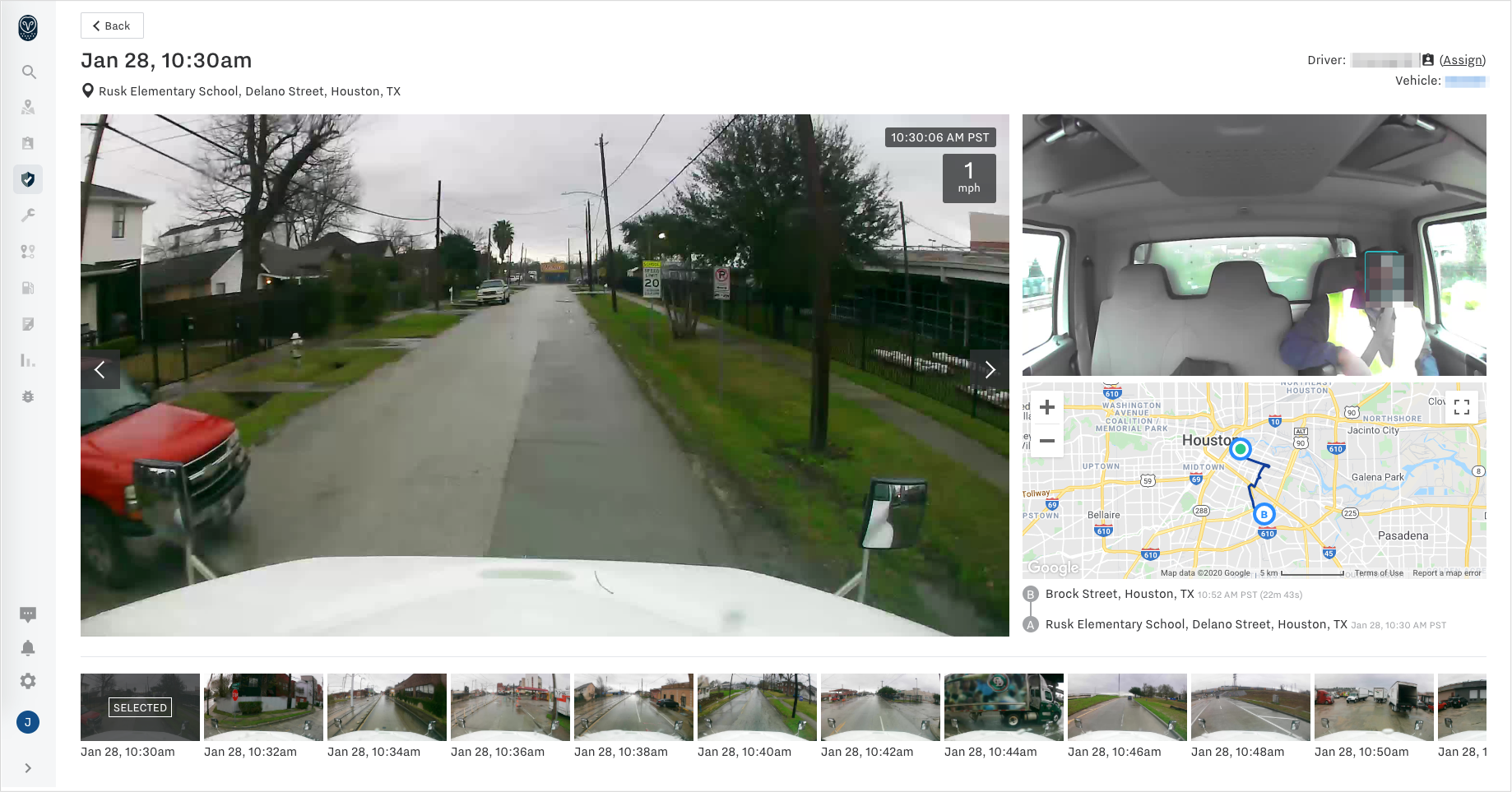 For a dual-facing camera, inward-facing trip images are disabled by default. After you enable driver-facing continuous images, inward-facing trip images display for both in progress and past trips. To enable inward-facing trip images, perform the following workflow:
Select the Settings icon ( ) at the bottom of your Fleet menu to view dashboard settings.

From the Devices settings, select Configuration > Cameras.

Enable Continuous Trip Images.

Select Driver-Facing Trip Images.

To review images for vehicles that are currently on a trip, you can request a trip snapshot from the Camera Function Report. To request footage from a prior trip, see Video Retrieval.