The Fuel Level Graph feature allows users to check the historical fuel levels for their vehicles.
Having access to these historic fuel levels can be used for many purposes, including to monitor for suspicious activity. For example, Fleet Admin could match fuel purchase transaction data or fuel receipt information, go to the Vehicle Overview page and Fuel Level Graph, and determine whether the vehicle had the expected increase in fuel level.
For information on other reports available on the Dashboard that pertain to fuel, please see the following article: Fuel Usage and Purchase Reports
How to Access this Feature on the Dashboard
Click Fleet > Overview.
Select a vehicle.
In the upper right-hand corner of the map on the left of the calendar tool, click Graph Data.
From the dropdown menu, click Fuel Level.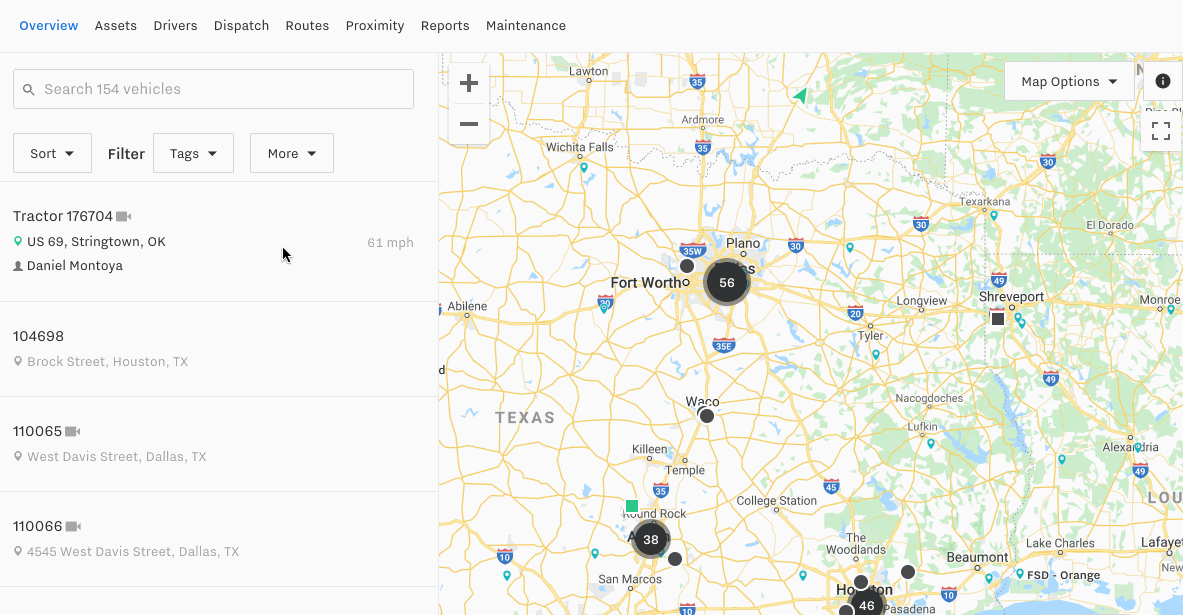 Hovering over the Fuel Level Graph with your cursor will show the fuel level percent for a specific date and time - the corresponding location of the vehicle will show on the map below.
The data in the graph will match the timeframe selected in the top right. To adjust the timeframe, please refer to this article: Using the Calendar to Filter Information on the Dashboard
Please reach out to Samsara Support at samsara.com/help to have this feature enabled for your organization.
Please note:
The use of this feature requires that Samsara is receiving Fuel Level data from the ECU of the vehicle - this information is not available in all cases. In some cases, Samsara is getting the Fuel Level from the vehicle, but inadequately or erratically.