Samsara's ID Card Reader allows drivers to assign themselves to a vehicle with the tap of a card. All that's required is a VG34 (Vehicle Gateway), a Samsara ID Card Reader and a unique Samsara ID Card for each driver in your fleet.
Activating your ID Cards
To activate your Driver ID cards, select Settings > Devices > + Activate Devices. Enter the ID card serial numbers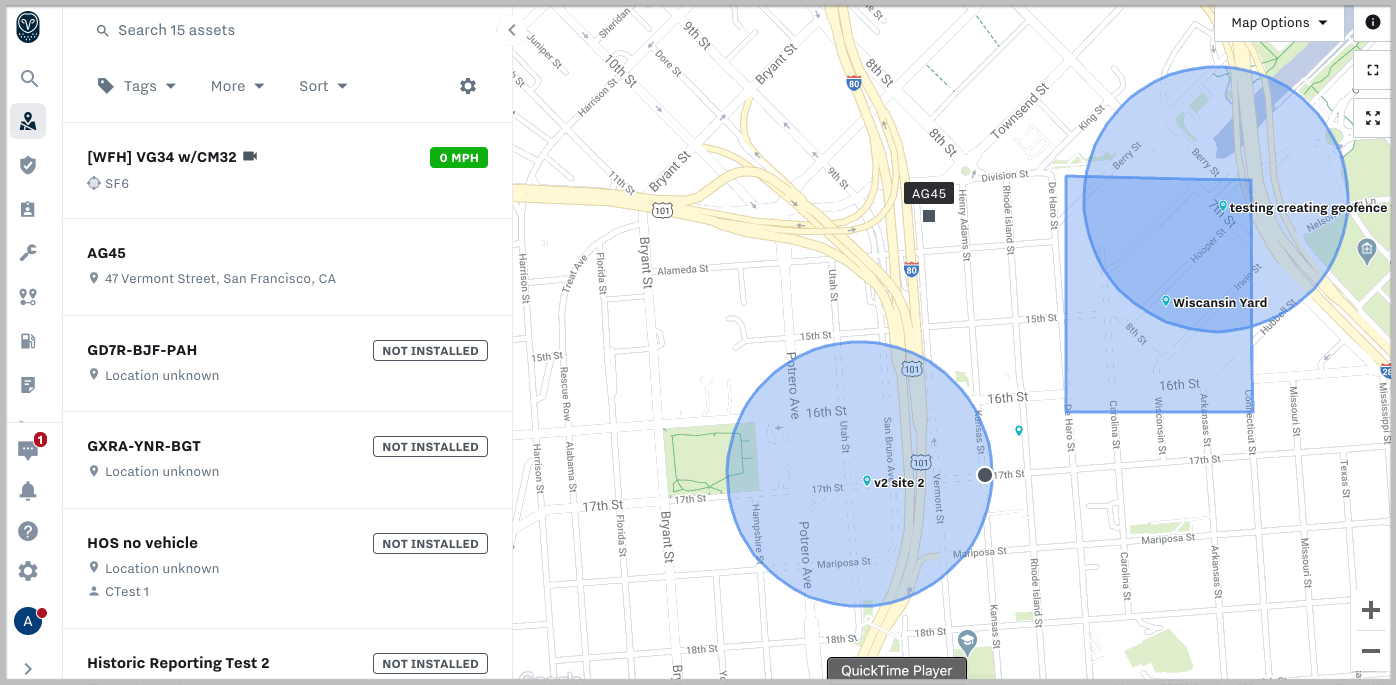 Setting up ID Cards in the Dashboard
1. Navigate to Settings > Drivers
2. Click the three dots (•••) > Edit next to the driver to whom you want to assign an ID card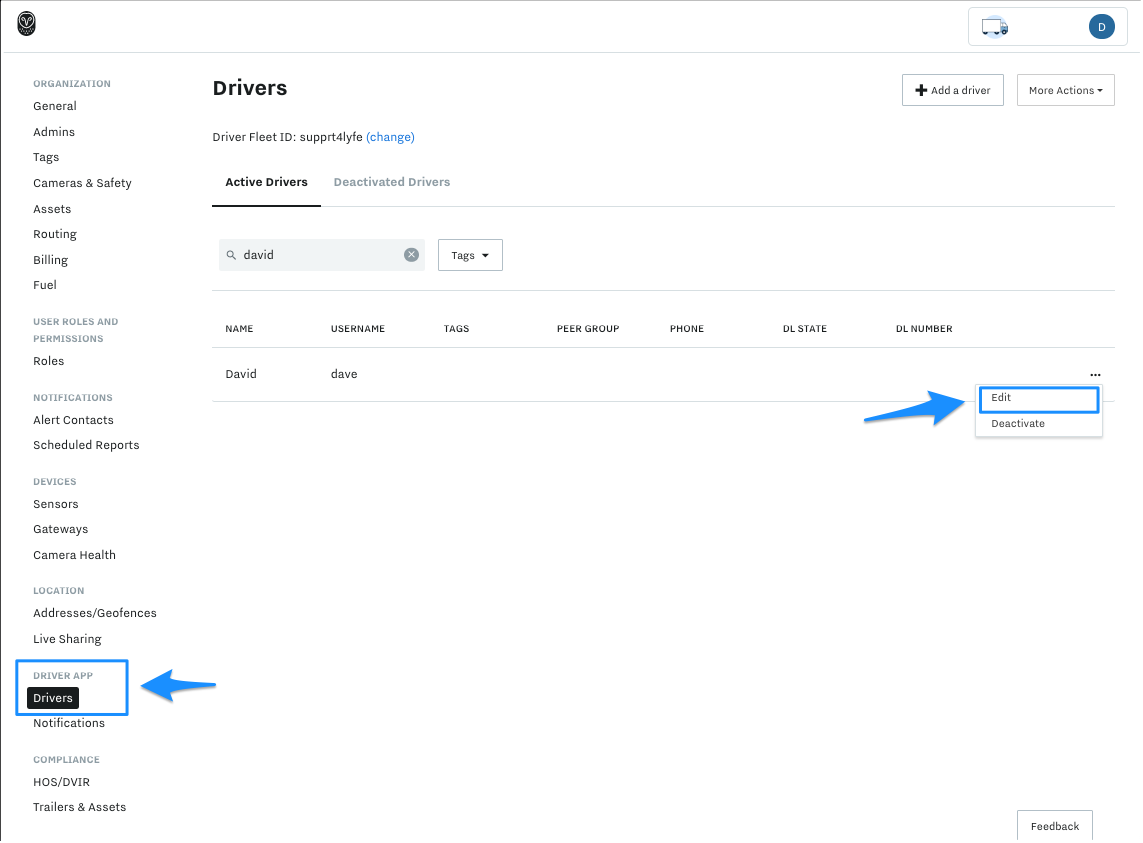 3. Under ID Card Code, type in the number printed on the physical ID card (you may omit the leading 0), and Save the driver.

Installation
1. Plug the ID Card Reader into the USB port of your Vehicle Gateway. If the USB port is already occupied by a dash cam, contact Samsara Support at samsara.com/help for a USB splitter.
2. The ID Card Reader will beep once to indicate that it is receiving power from the gateway.
3. When the gateway is on and active, the light on the ID Card Reader will remain a consistent orange.
How Drivers Use the ID Card Reader
1. A driver will tap their ID Card to the ID Card Reader before they start their trip. Keep in mind that the card must be tapped before the vehicle is moving at 5 mph or higher for 5 or more continuous minutes in order for the assignment to be successful.
2. Wait for a beep from the card reader and a green flash of the light to indicate that the assignment was successful.
3. The driver is now assigned to this vehicle for all upcoming trips.
4. The driver can then be removed from the vehicle assignment in one of two ways:
The driver assigns themselves to a different vehicle by tapping their ID Card on the ID Card Reader in the new vehicle.
A different driver taps their ID Card to this vehicle's ID Card Reader, thus assigning themselves to the vehicle and removing the original driver.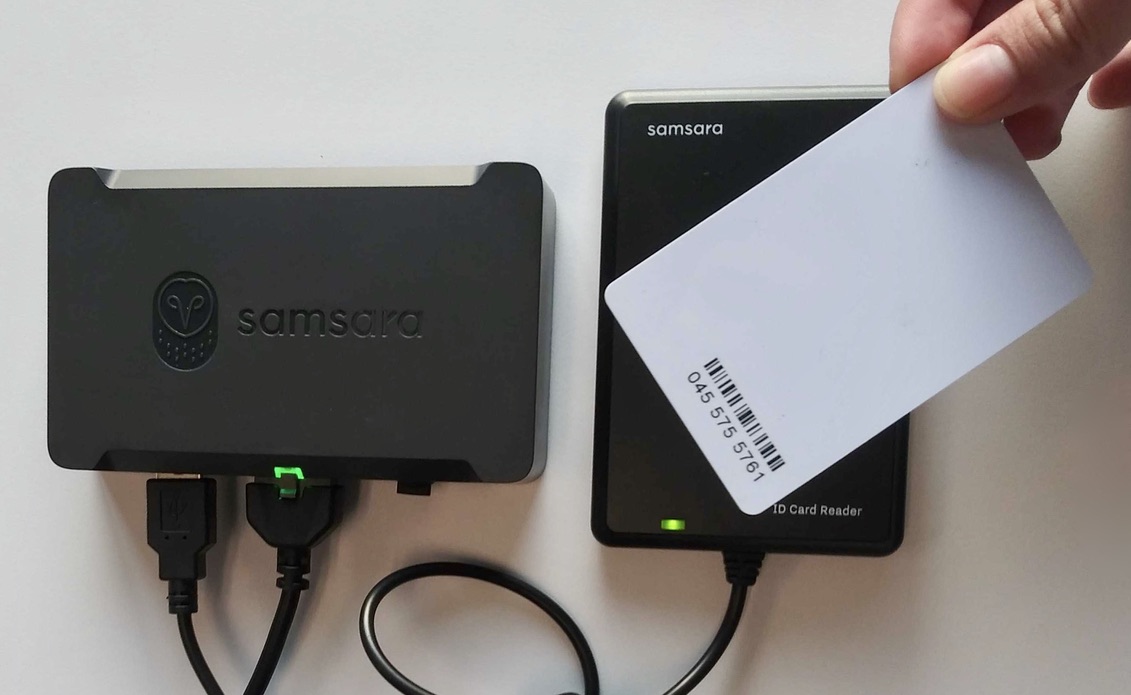 Reporting
Assignments made by ID Cards will surface in your Dashboard in two places:
The Trips view of the Vehicle Page (from Fleet Overview > Vehicle):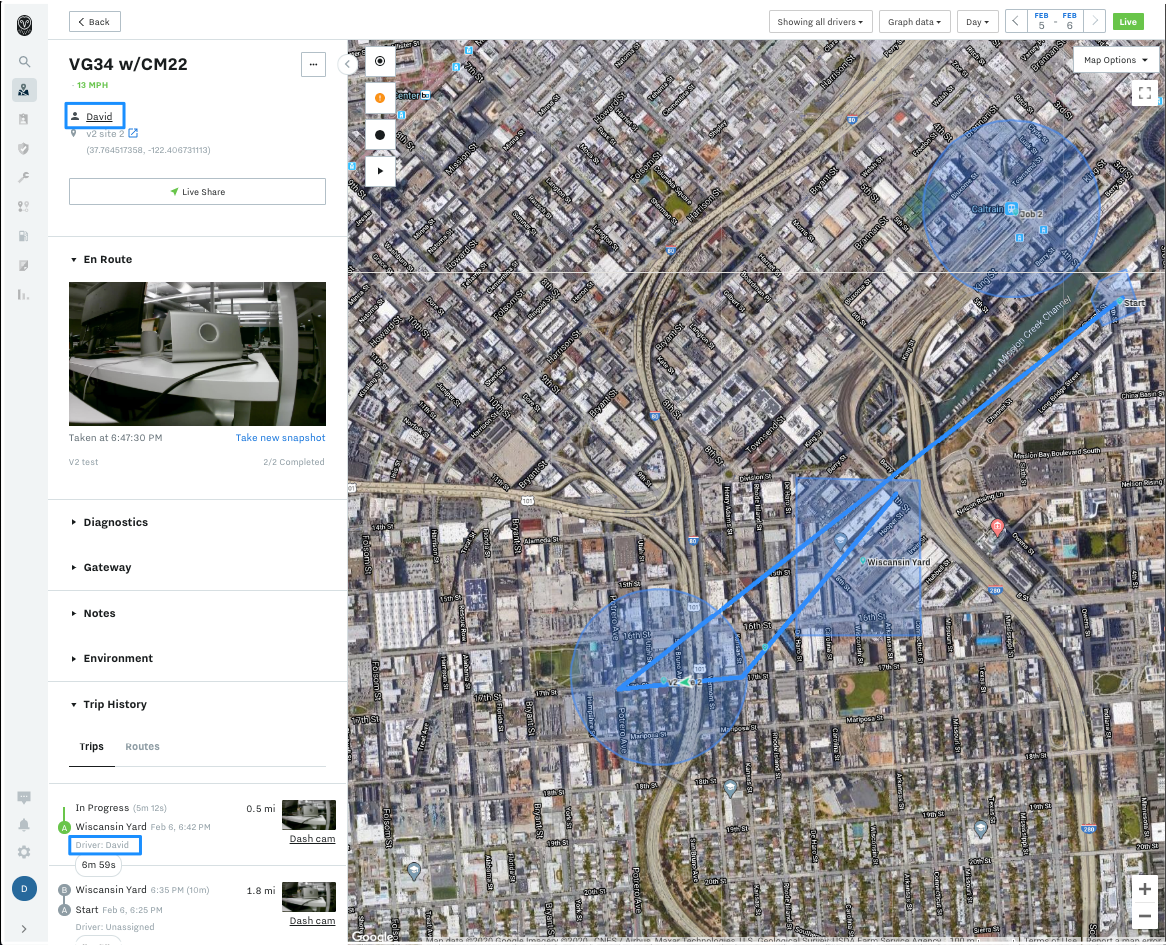 The Trip History Report (under Fleet > Reports > Trip History):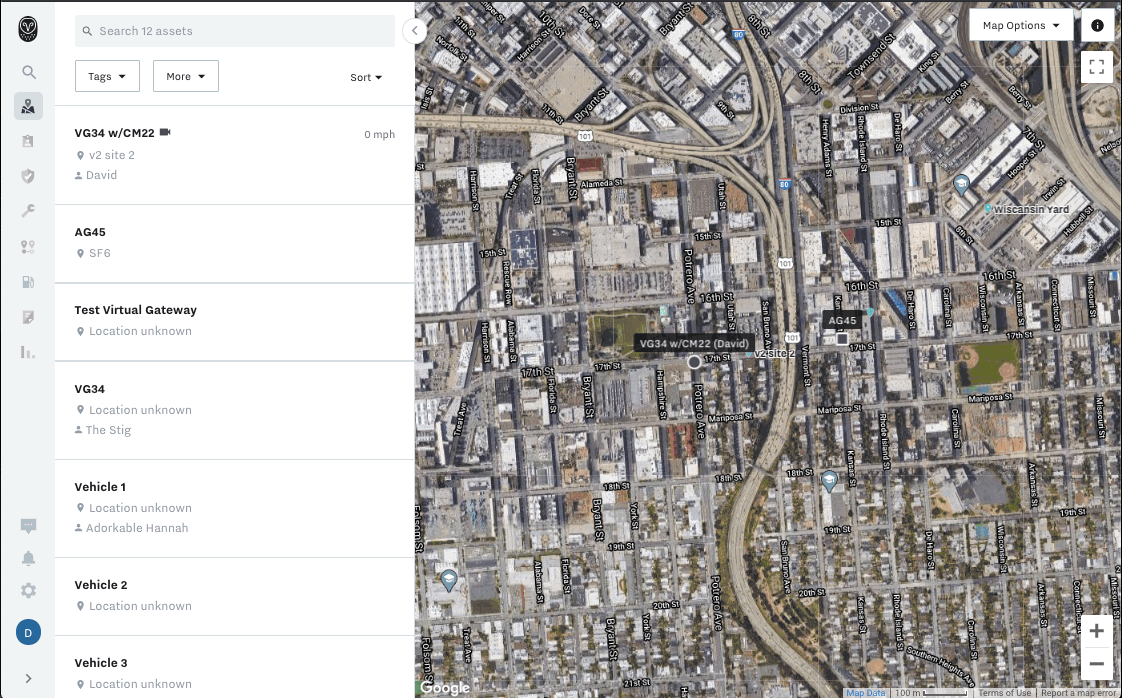 Additional Details
ID Cards do not substitute for the Driver App to manage Hours of Service. The Vehicle Gateway as an ELD must be used in combination with the Driver App for HOS reporting.
A vehicle selection in the Driver App will override an ID Card assignment. In addition, a vehicle assignment created by an ID Card will override a Static Vehicle Assignment in the driver's or vehicle's settings. For best reporting, we recommend that fleets with ID Cards do not also set drivers up with Static Vehicle Assignments.
*If the ID Card is being punched, please punch the hole on the barcode side. As it turns out, the other side won't work because there is an antenna on the card's interior. If the antenna get's punched through, the card can't be read when tapped.*