Side-by-side video downloads allows you to download a single video file with side-by-side dual-facing camera footage. Videos will also include a time overlay on the upper lefthand side of the video.
To utilize this feature, go to Safety > Video Retrieval or Safety Inbox and select a video.
Once you have located the video you would like to download, follow the steps below:
Select the download button from the upper left hand corner of the video box.
For dual-facing footage, select Download Combined Video:

View the road-facing footage on the left and driver-facing footage on the right.
View the timestamp in the upper left corner of the downloaded video.

For road-facing footage only, select Download Road-facing Video.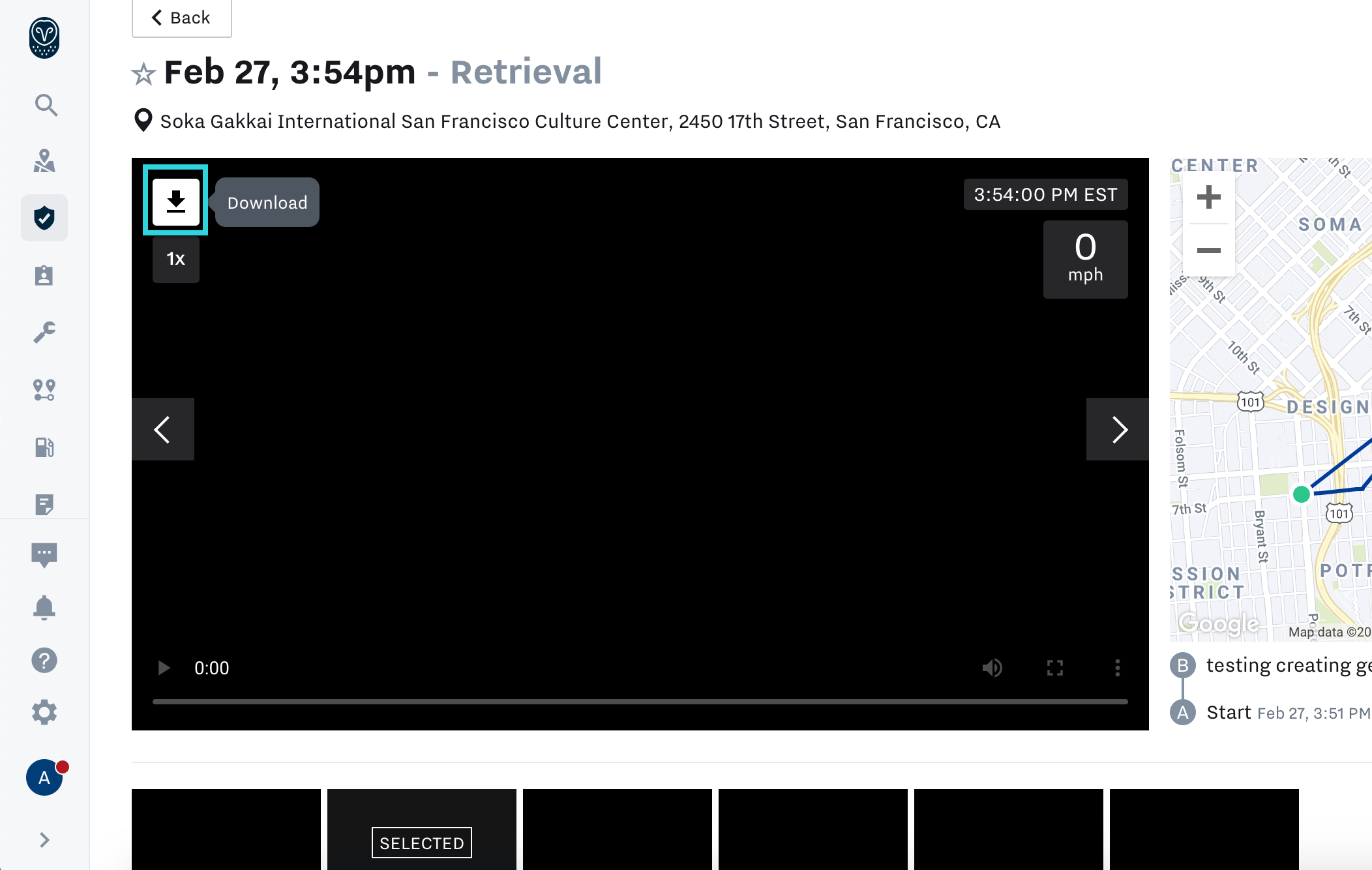 Please note that for all video retrievals, the gateway and camera must be connected for a video to be retrieved. Once a connection has been made the vehicle must be powered on for the gateway to upload the video to the cloud. For quicker video retrieval, do not make more than three video requests at once.
More information on Video Retrievals can be found in this Knowledge Base article.
Video Viewed and Downloaded by Feature
To enable more transparency, administrators can now see who in their organization has viewed a harsh event video as well as who has downloaded the harsh event video.
To view harsh event videos, navigate to Safety then select the video you would like to view.
Once an administrator has clicked "play" or started the video with the spacebar, the system will register them as a viewer (the entire video does not have to be completed- just started).
In addition, it will show any administrators who have downloaded the harsh event video.
The user's name will appear in the Video Viewed By and/or Video Downloaded By field after the page is refreshed. Only users who are set up as organization administrators or tag administrators will show up in the "Video Viewed By" or "Video Downloaded By" field(s).