Samsara's Panic Button is a device hardwired to your Vehicle Gateway which will send an alert over text, email, Slack or webhooks when the button is pressed. This feature adds security to your fleet when operating in high-risk areas or when transferring high-value goods.
Install the Panic Button
Click here to download our Installation Guide
Configure the Panic Button in the Dashboard
1. Log in to the Samsara web panel and select the vehicle where you installed the Panic Button
2. Click into the vehicle settings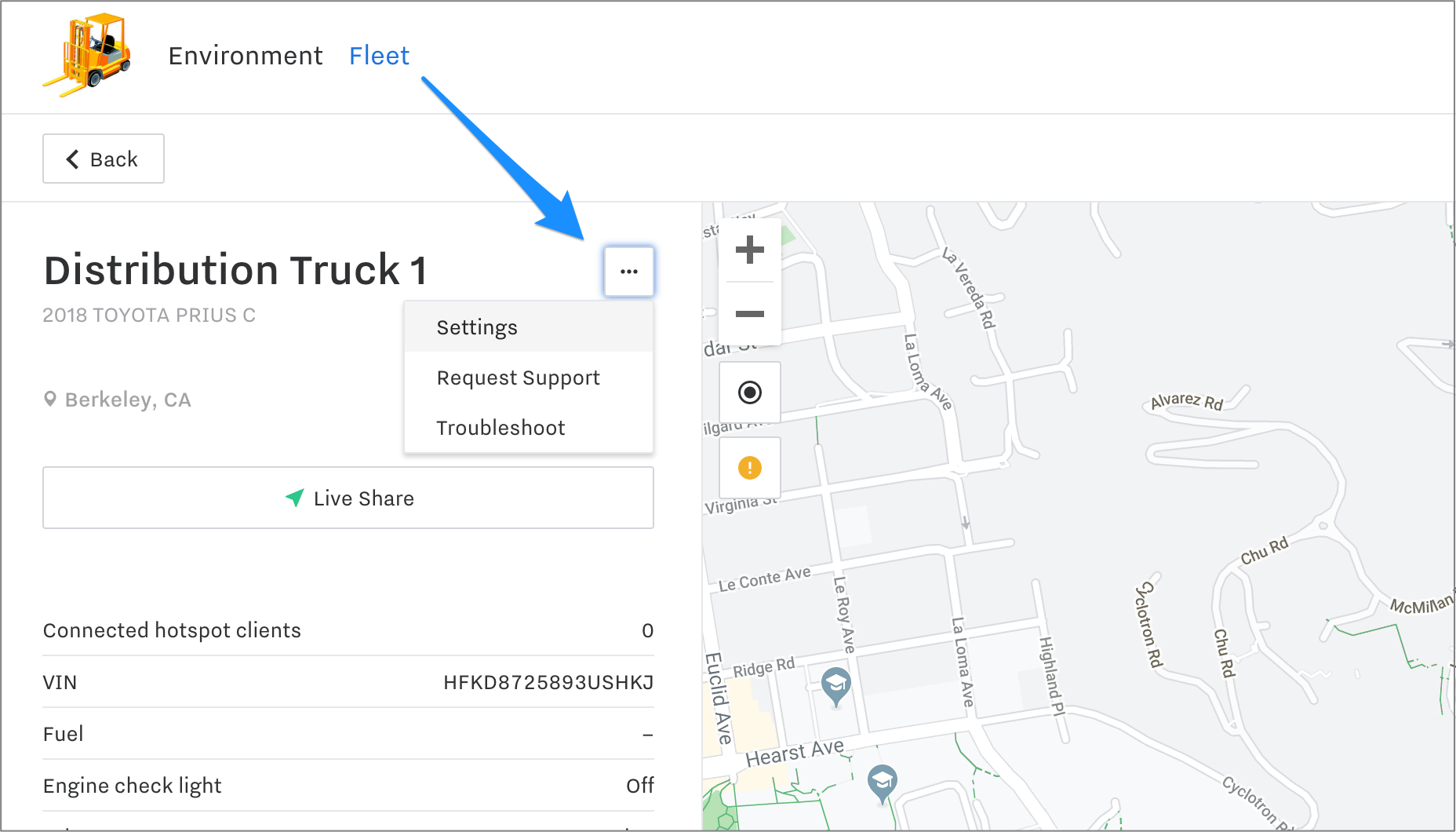 3. Under Aux Input Type for Input Number 1, select Panic Button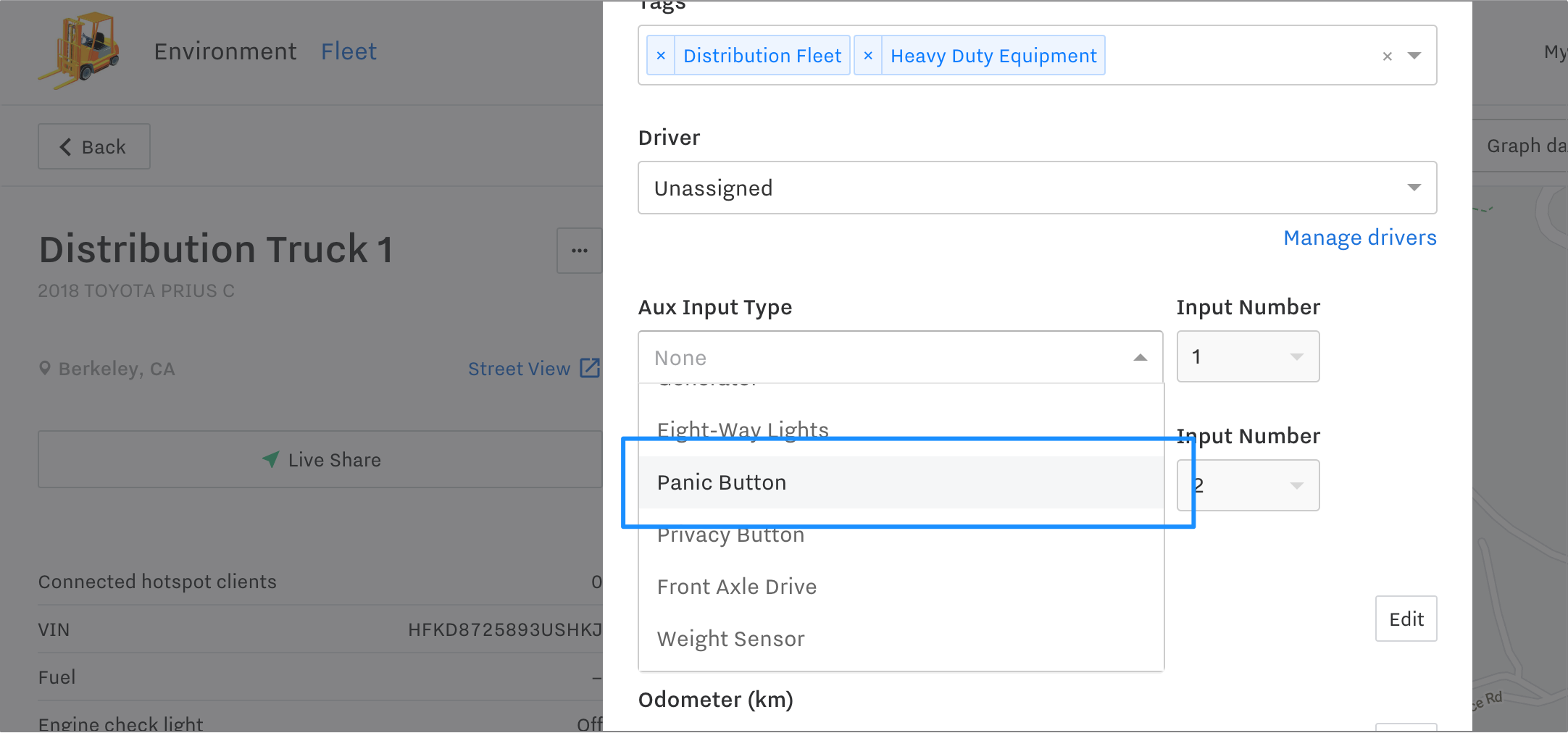 4. Save your changes
5. Navigate to the Alerts page by clicking the alerts icon in the top right of the screen
6. Click on the Configure tab in the alerts page
7. Select Panic Button as the new alert type
8. Set up the alert for your specific needs (see Alert Basics for more information on available alert settings). Be sure to select Enable video uploads if you would like video to be captured with each button press. Samsara will not capture dashcam video by default.

Now the panic button is ready to use. When you press the button you will receive notifications on Samsara's dashboard and through the various other communication channels you've set up (text message, email, etc.) in the alert's configuration.