Adding Contacts from the Dashboard
By selecting Alert Contacts, you are able to set up contacts to receive a variety of alerts to either their phone via SMS text or to their email or both. You can add alert contacts one at a time from the Dashboard.
To add contacts from the dashboard, please follow these instructions:
Add contact
Enter the name, phone, and email for the contact you want to add

Please note that for the SMS alerts to properly send, please use your international dialing code followed by your phone number.

Example for UK: 440000000000, Example for US: 10000000000


You can enter in as much or as little information as you would like here, but name is required. These contacts will also show up as options to be able to receive the Scheduled Reports if you would like.
You might prefer to add multiple contacts at once using our Bulk Contact Upload feature in the dashboard. When adding new contacts, you can start by downloading a Sample Template CSV file that contains each of the columns you will need to fill in. Once you fill in the required information, you can upload the file back to the Samsara Dashboard.
To use the sample template, please follow these instructions:
To download existing contact data from the Samsara Dashboard, please follow these instructions: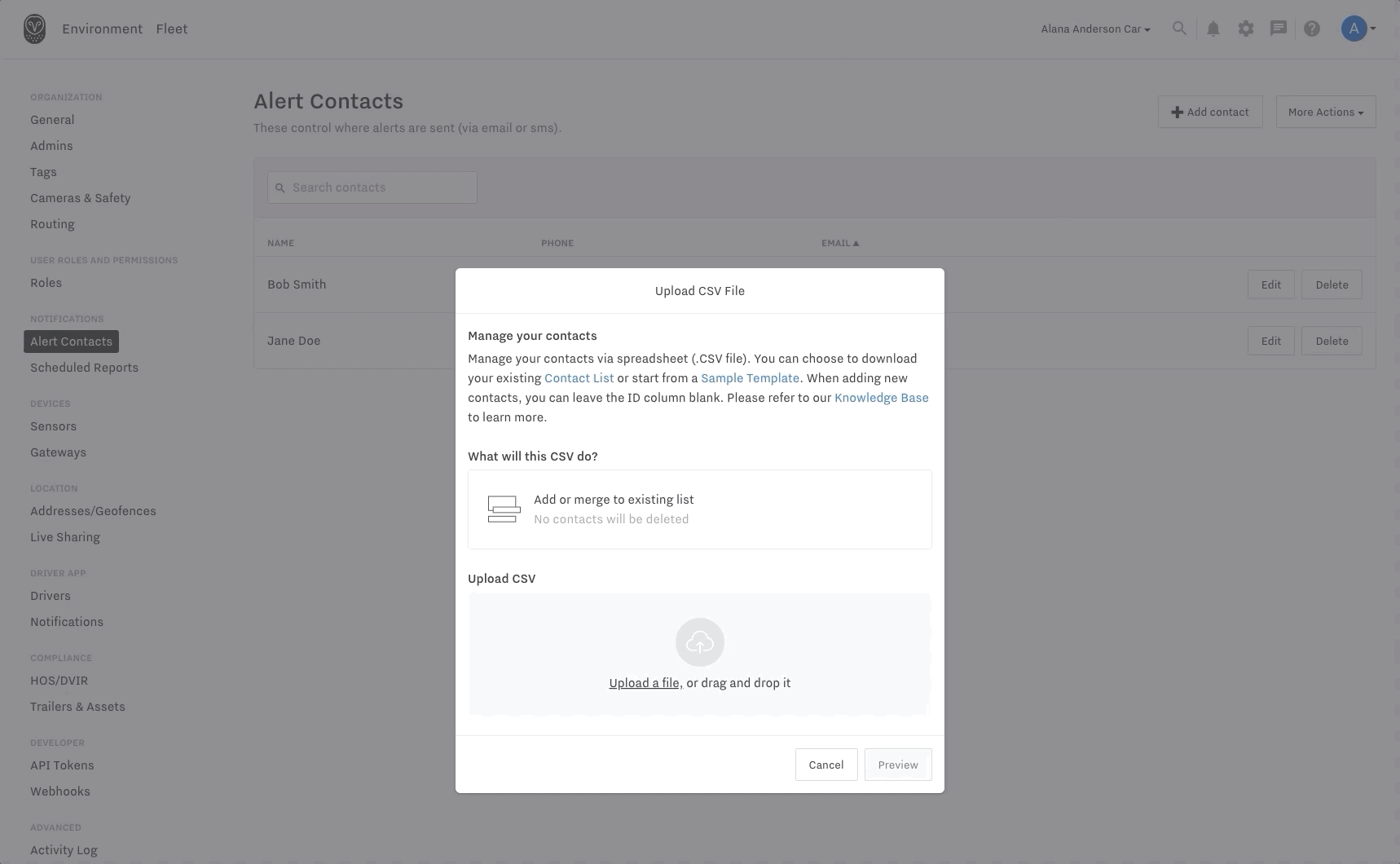 You can use the table below to understand what type of data can be edited with the bulk uploader.