Fleet Administrators may deem a driver exempt from use of an ELD while using the Samsara Driver App.
Drivers who are not required to use an ELD may still use the Samsara Driver App and avoid Hours of Service violation notifications through use of the ELD Exempt configuration setting. This setting is configured by the Fleet Administrator on the Samsara Dashboard.
How do I configure the Driver ELD Exemption settings?
1. Navigate to the Settings > Drivers page.
2. Find a driver and click the three dots on the right side to choose Edit. This will bring up the Driver Settings page.
3. Check the ELD Exempt setting to choose Exempt, and enter a reason for the driver's exempt status.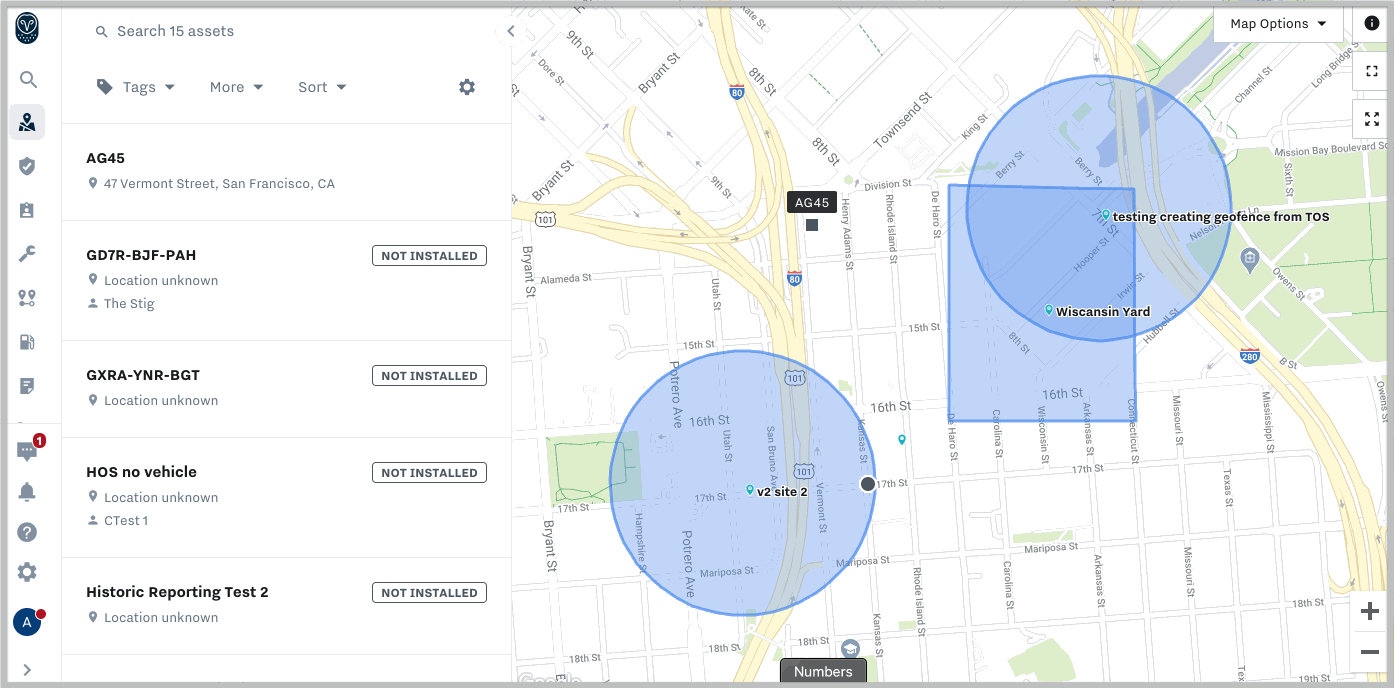 The Driver HOS Report will show ELD Exempt in the "In Violation" column as shown below: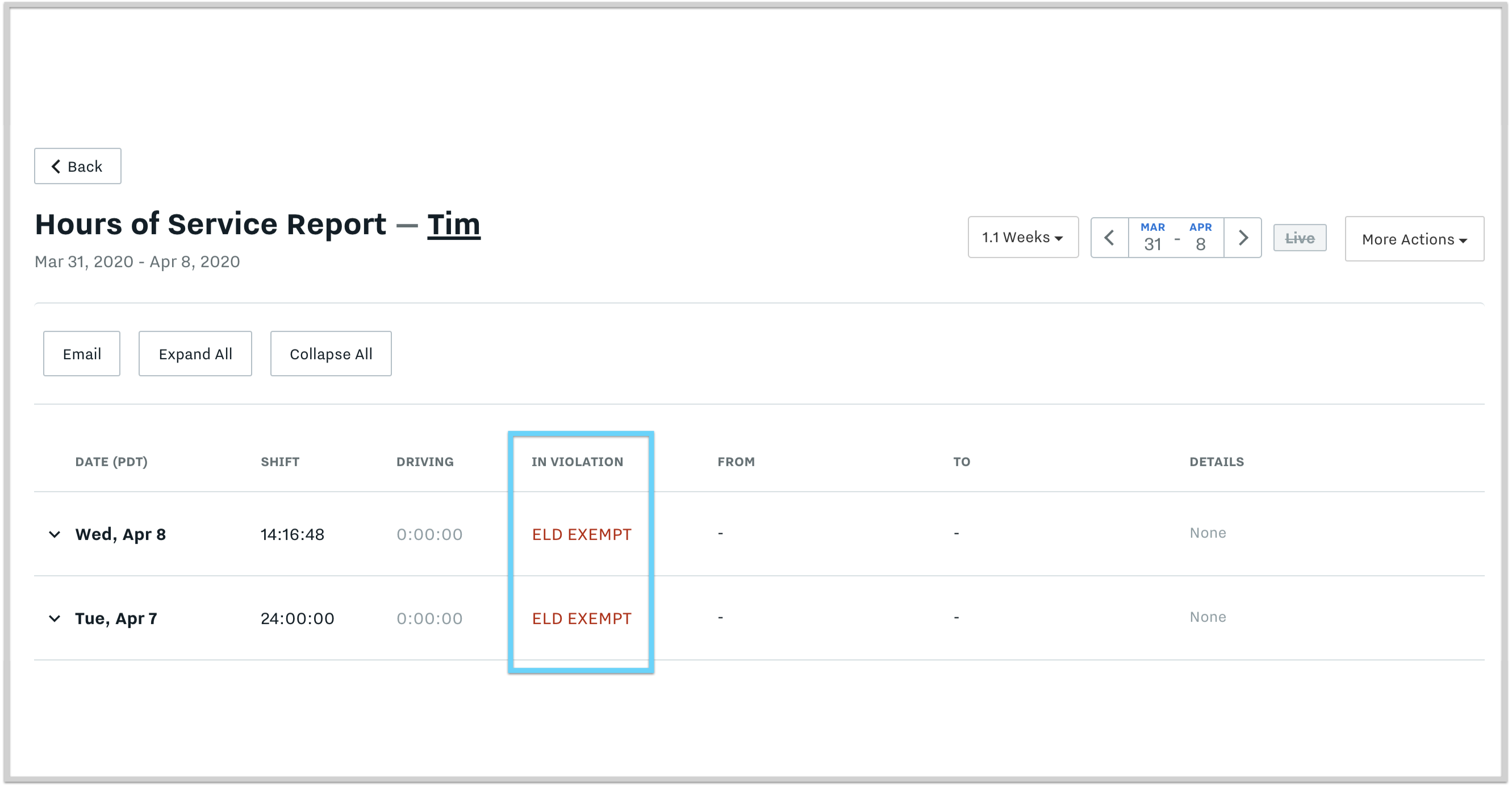 The Driver ELD Exemption information will show on the Driver App after selecting the blue HOS button as shown below: