If your organization uses the ALK CoPilot Truck app on iOS or Android, your drivers can launch CoPilot navigation directly from the Routes page in the Samsara Driver App.
You can activate CoPilot Navigation for your organization by contacting Support (samsara.com/help).
Please Note — this feature should only be activated if all of your drivers already have the CoPilot Truck app installed. Drivers without the CoPilot Truck app will no longer be able to launch navigation using the default navigation options (Google Maps or Apple Maps) after this feature has been activated.
Using the Samsara Driver App and ALK CoPilot apps together is a seamless experience for your drivers:
1. Press the Routes tile in the Samsara Driver App.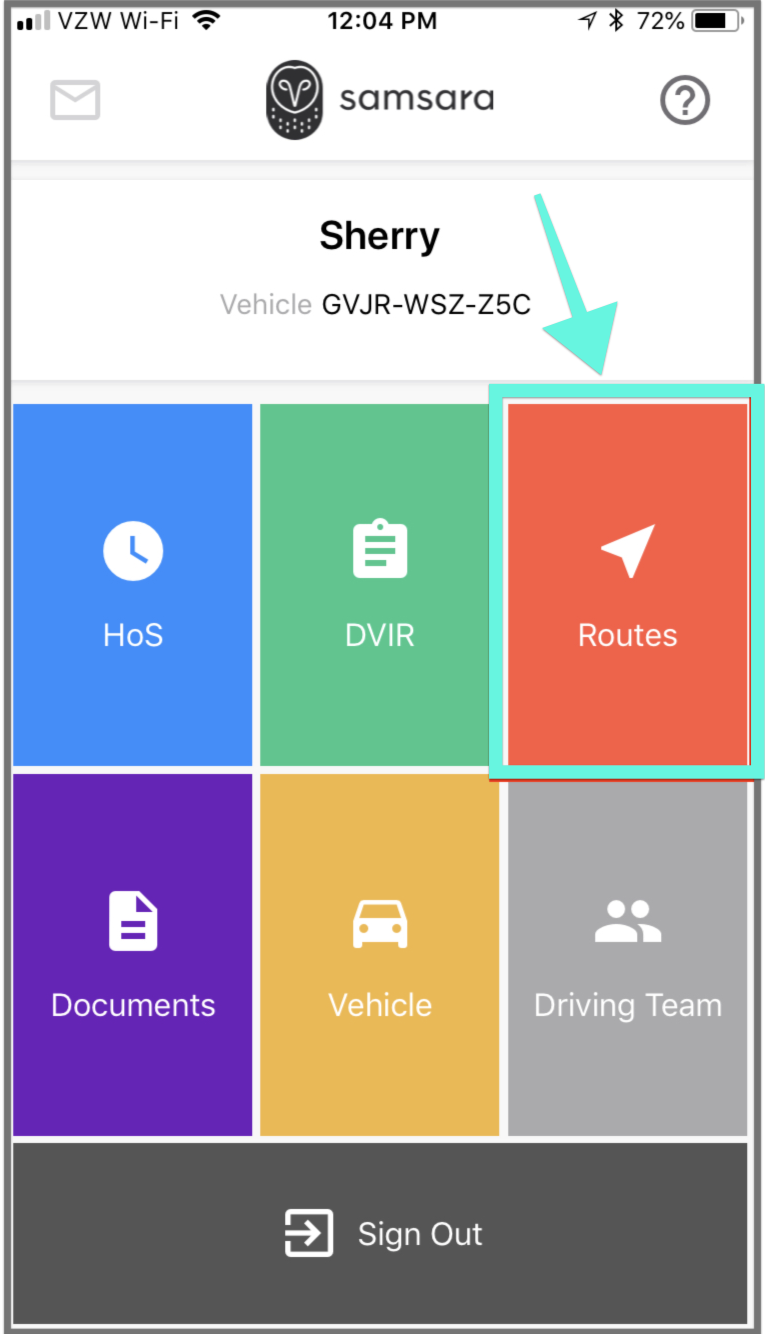 2. Press Tap to View Route to begin a route.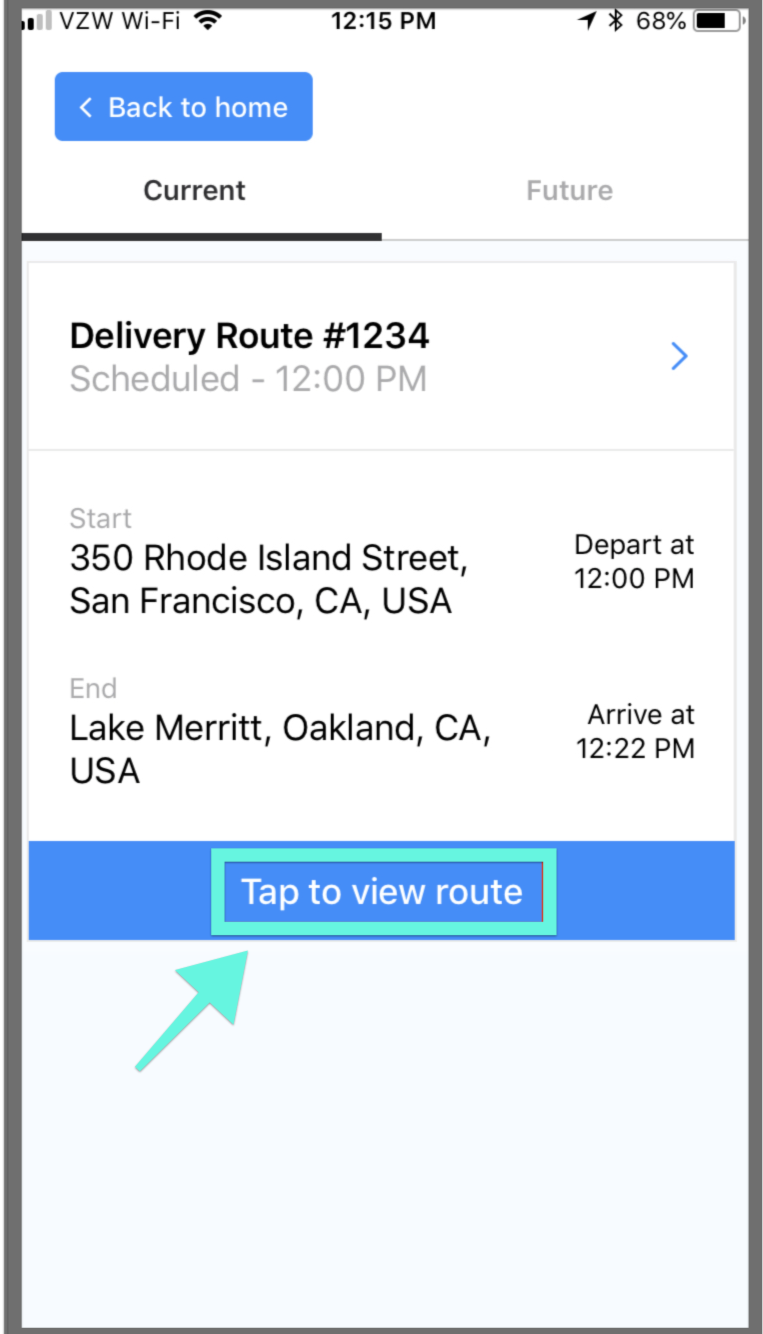 3. Press the Navigate button to launch navigation for the next job on the route in the CoPilot Truck app (this would normally open Google Maps or Apple Maps without this feature activated).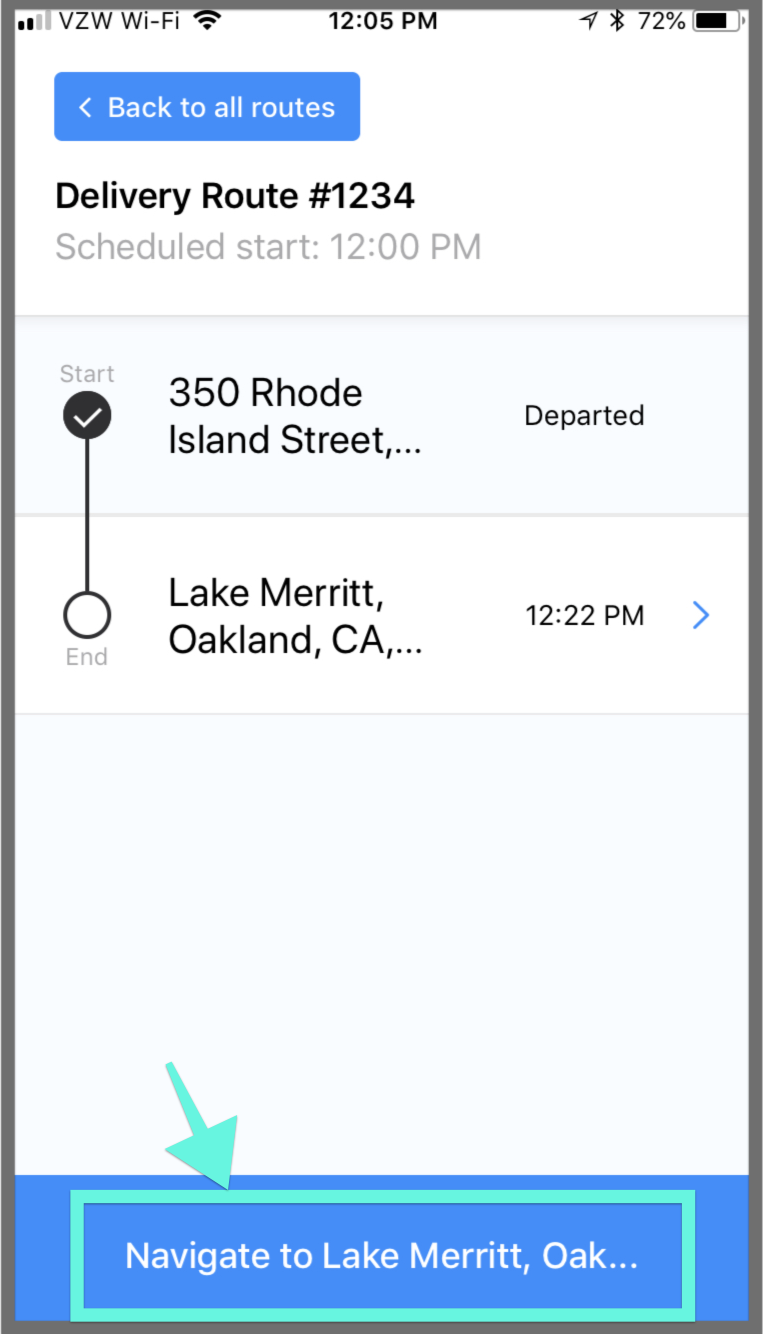 4. The CoPilot Truck app will present navigation for the appropriate route job. Return to the Samsara Driver App at anytime by selecting the back-arrow.