The Messaging feature in the Samsara Driver App allows drivers and dispatchers to communicate via text in a safe format and without leaving the app. 
1. The Messages icon will indicate when you have received a new message from dispatch.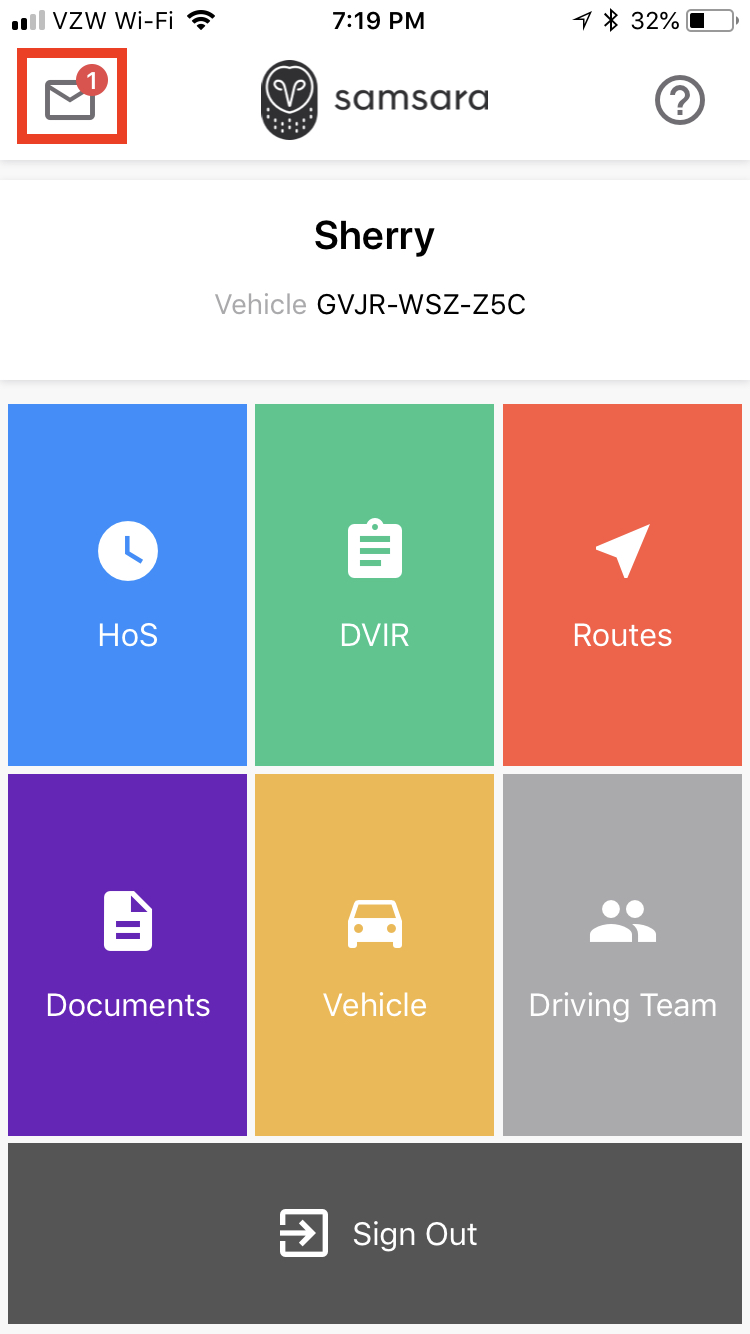 2. Pressing the icon will open a 2-way messages channel between you and your dispatcher.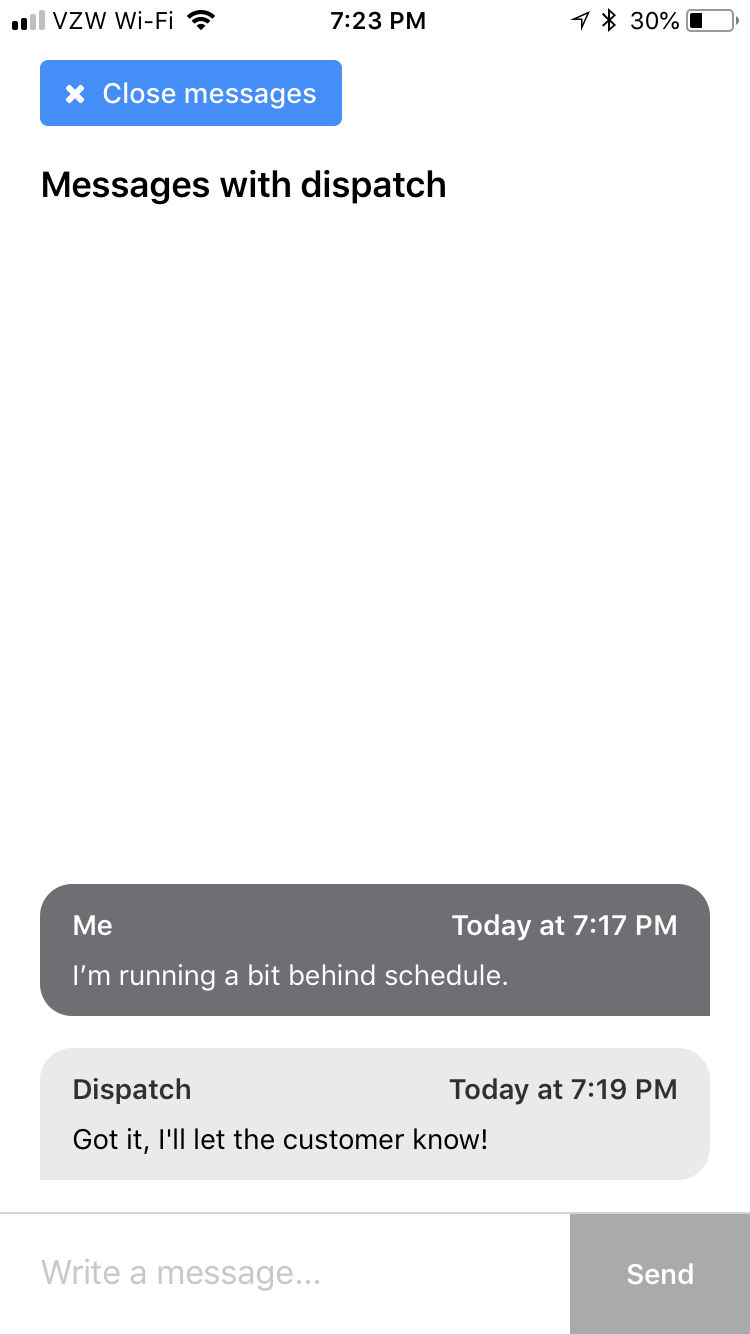 3. Messaging is safe with Samsara — messages cannot be viewed or sent while Driving.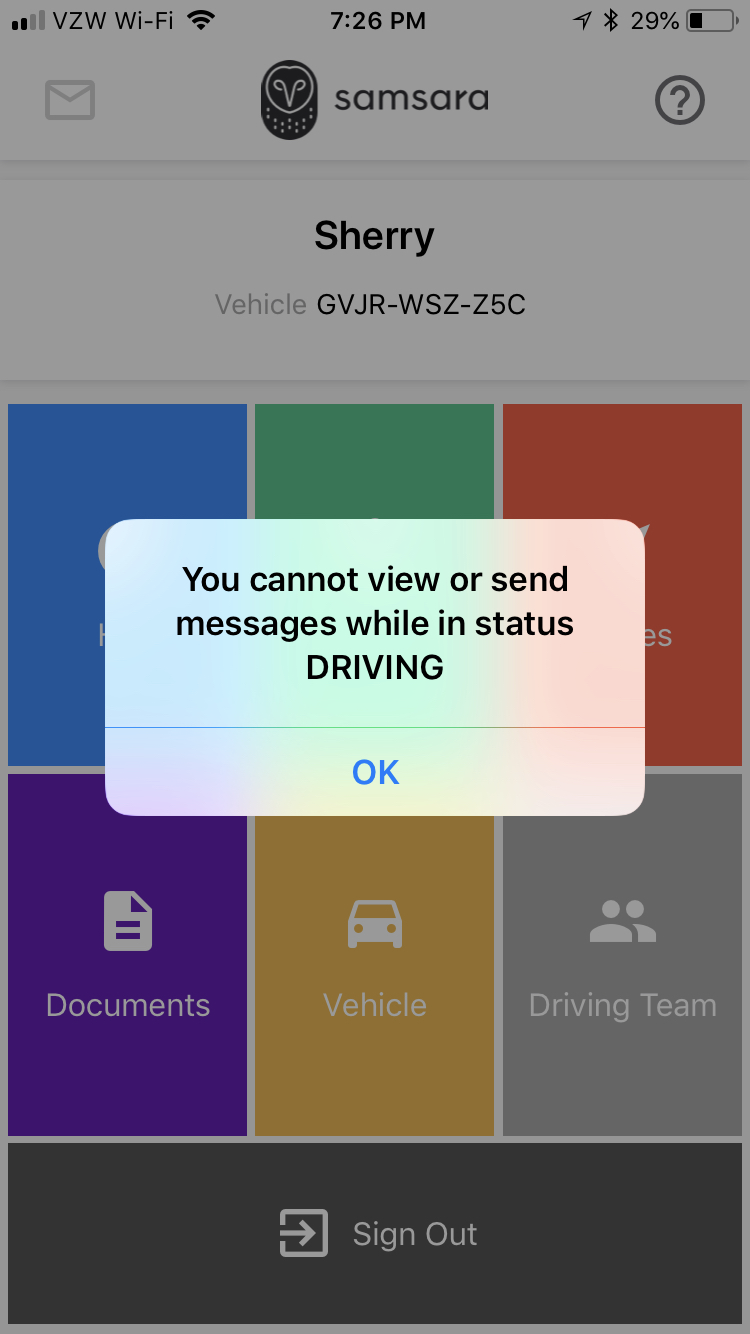 Drivers can also enable and disable push notifications from the Notifications menu on the Settings page so it's even easier to stay in touch with Dispatch even when the app is minimized.