Below is some information on how to print a DVIR Report from your Samsara dashboard.
All of the Driver Vehicle Inspection Reports (DVIR) for your fleet can be found from
the Wrench icon > Maintenance > DVIR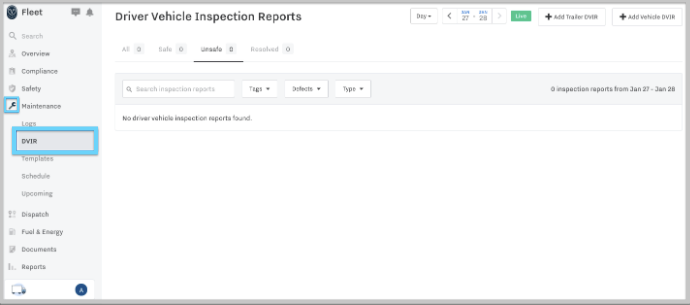 You can print the report a few different ways:
Select the print button in your browser.
Select Ctrl (control) + P on your keyboard.
You can also save as a PDF by changing the destination on the print screen.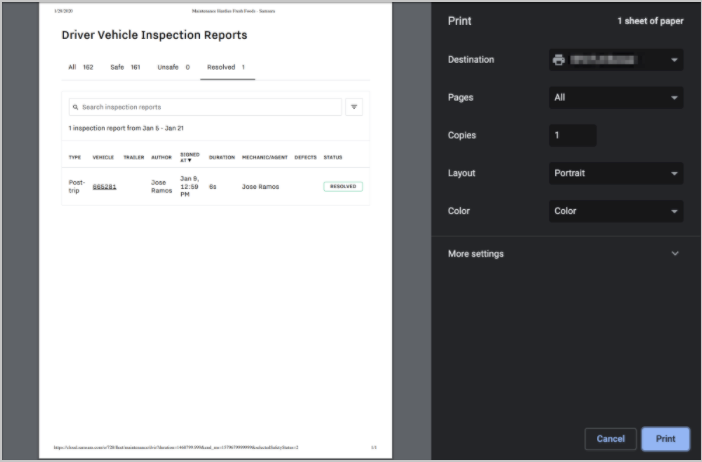 Please note that DVIR is the US name for Walkaround in the UK, see more here