At Samsara, we are highly aware of the importance of compliance to our customers and its impact on their business. We have prepared the following document so that, in the event of device failure or service disruption, you are aware of how you will be notified, obligations for both Carriers and Drivers (per 49 CFR §395.4 ELD malfunctions and diagnostic events) and how to best reach us for further assistance. Your partnership is greatly appreciated by us.
Notification
How does the Carrier know if the ELD is malfunctioning?
Samsara service disruptions will be communicated to all users across the dashboard. The disruption will explicitly call for Drivers to switch to paper logs if the nature of the disruption necessitates it. For any further questions Carriers are advised to contact Samsara Support at 415-329-6900 or

samsara.com/help

.
How does the Driver know if the ELD is malfunctioning?
Drivers are notified of a malfunction from Hours of Service view on their mobile device. In the event of an error a red 'D' (diagnostic) or 'M' (malfunction) will be displayed on the Hours of Service view. Drivers can click the icon for more information on the error source.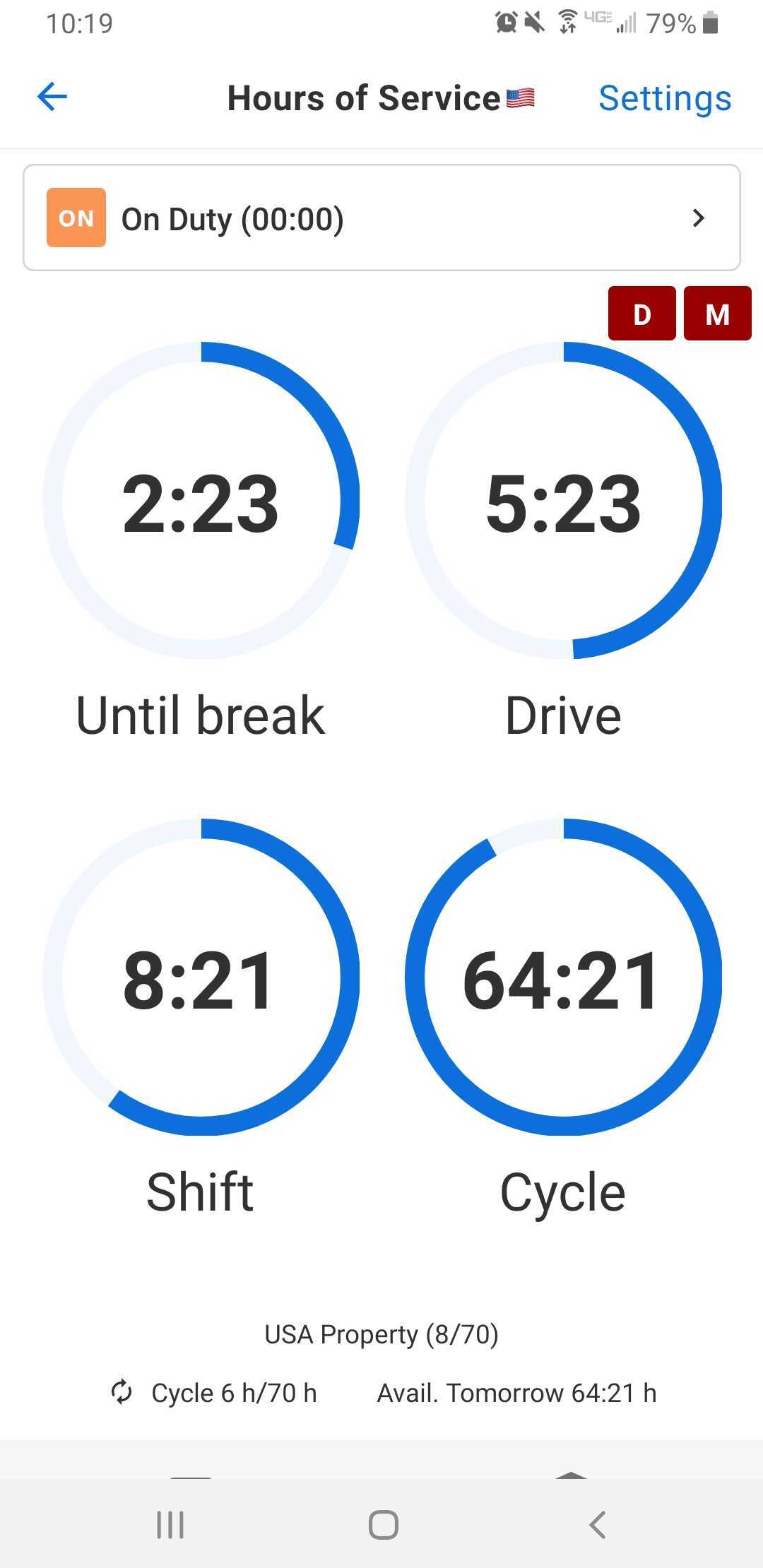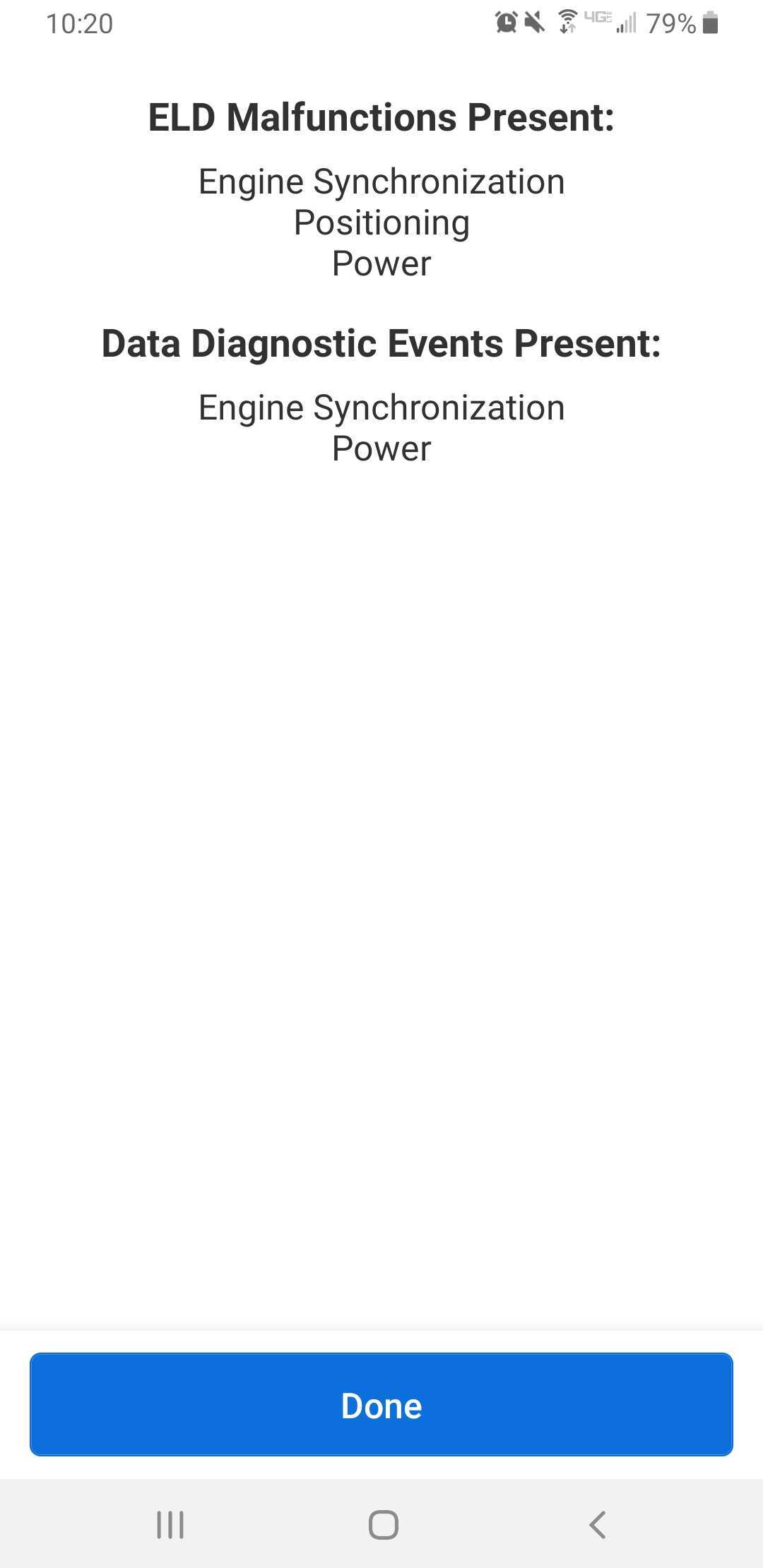 Action
How must the Carrier respond to a malfunction? As per §395.34(d)
The motor carrier must take actions to correct the malfunctions within 8 days of discovery of the condition (whether it was reported by the driver or identified on their own)

Samsara will send a new device in the event of a malfunction where the device is the issue and cannot be corrected immediately.

If a motor carrier needs an extension, they must notify the FMCSA Division Administrator for the state of motor carriers principal place of business within 5 days after a driver notifies the motor carrier according to the guidelines set forth in §395.34(2).
How must a Driver respond to a malfunction? As per §395.34(a)
Note the malfunction of the ELD and provide written notice of the malfunction to the motor carrier within 24 hours;

Reconstruct the record of duty status (RODS) for the current 24-hour period and record the records of duty status on graph-grid paper logs that comply with 49 CFR §395.8.

Use the Samsara ELD to retrieve previous 7 day records. If that is not available, drivers must reconstruct the RODS on paper logs for those previous 7 consecutive days.