Samsara supports the ability to create Vehicle Fault alerts - also known as Diagnostic Trouble Code (DTC) alerts - when a vehicle fault code is read through the OBD-II or J1939 connector into a vehicle.
To create a Vehicle Faults alert, navigate to Alerts > Configure > Fault Code.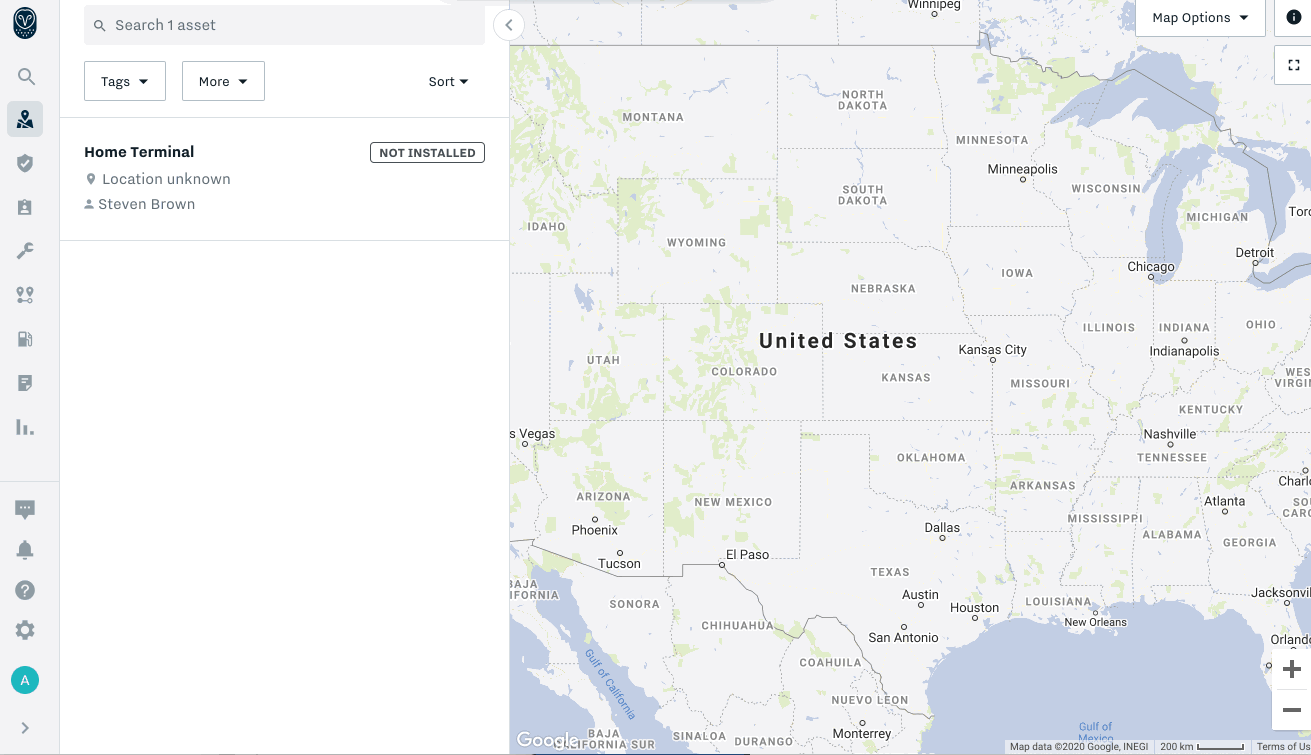 You can also choose to be alerted on specific DTCs and/or illuminated check engine lamps.
Within the alert configuration, select Specific Fault Codes to unlock this functionality.
You can set up the alert by choosing from the list of J1939 and OBDII DTCs that Samsara recognizes from the drop-down menu. Additionally, you can choose which check engine lamps you would like to be alerted on in the event of illumination by clicking the toggle associated with the lamp/s you want to keep track of across your vehicles. Please see feature notes below.
Malfunction Indicator Lamp fault codes

(MIL)

Red Stop Lamp fault codes

(RSL)

Amber Warning Lamp fault codes

(AWL)

Protection Lamp fault codes

(PL)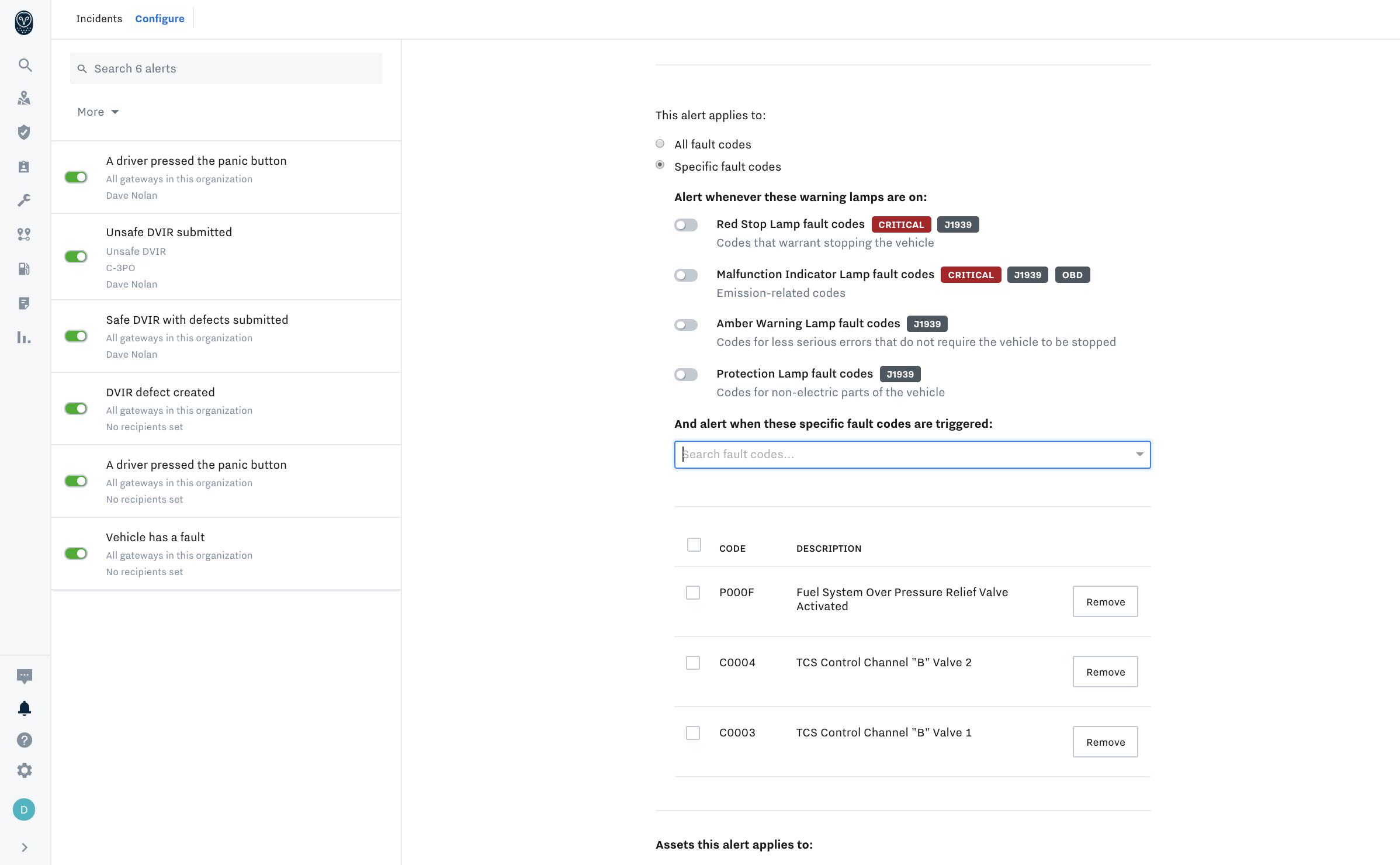 Filter fault codes notes:
- Please also note that Samsara only recognizes publicly available DTCs.
- While setting check engine lamp alerts, we recommend applying a longer time threshold as lights sometimes flicker without the vehicle having a problem.
- Amber Warning Lamp and Protection Lamp illuminations are common, and you may receive more alerts that meet those conditions than you initially expect.
- Lamps do not need fault codes to illuminate, which means you will not see a specific code associated with an illuminated lamp on every alert incident.
Learn more about alert basics here.