Shipping and Trailer IDs can be edited from the Samsara Cloud Dashboard by Carriers. Edit options are available only after a driver has certified their daily log.
Correcting HOS Log Fields
If a driver certifies their log without entering the appropriate shipping or trailer information, the carrier can assist the driver in correcting these errors on their HOS form.
Here's how to edit these fields on a certified log:
1. Navigate to Compliance > Driver HOS on the left side of your Samsara Dashboard.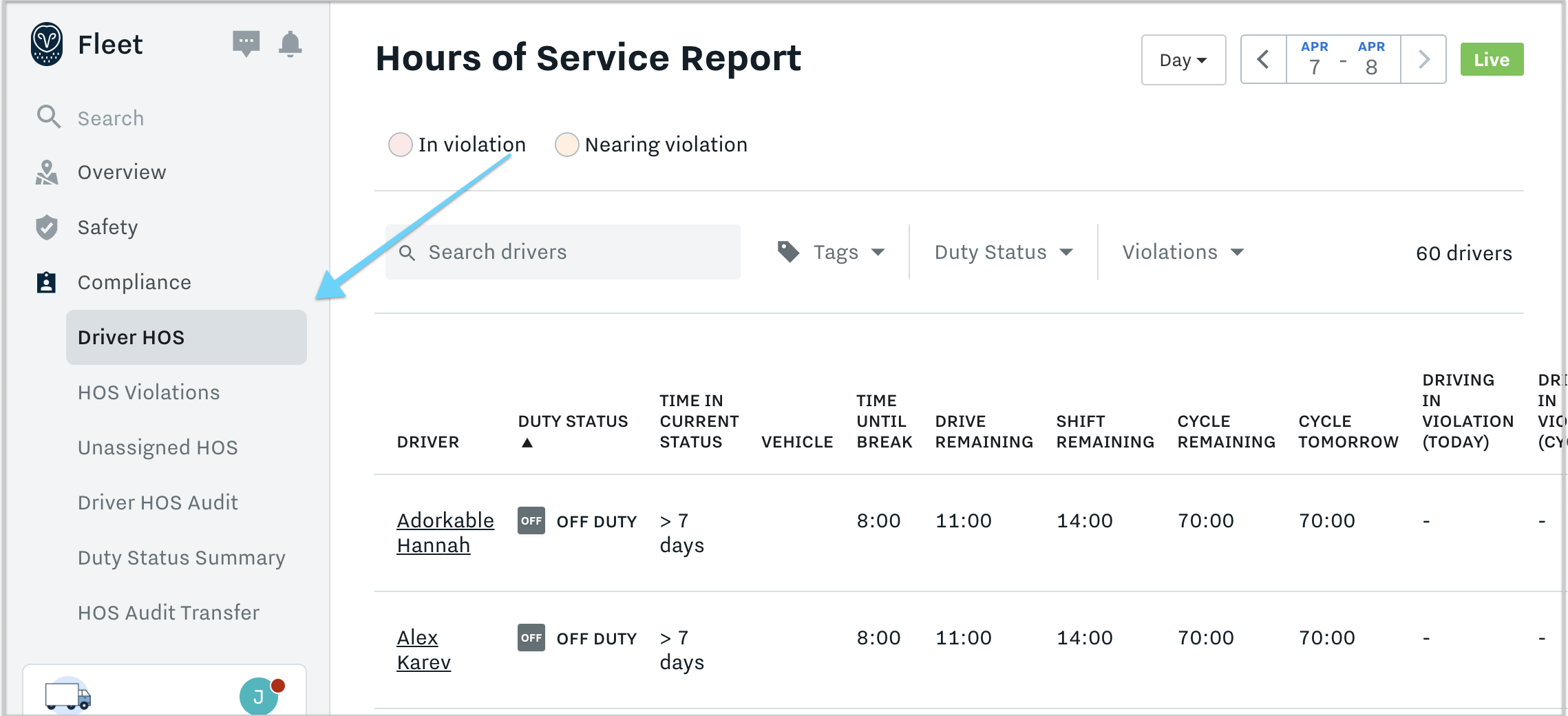 2. Select the desired driver and daily log for the driver.
3. Select the Edit button next to the Shipping ID or Trailer ID.


4. Enter the desired value and click the checkmark to accept the changes.
Uncertified Logs
Per the ELD Mandate, these edit options are not available on Uncertified Logs. See the Fleet Managers: Editing Driver HOS Logs Knowledge Base Article for more information.